Ofsted is using just one training provider for its new cohort of 31 apprentices, FE Week can reveal.
The recruits will all follow a two-year business administration programme at levels two and three with Stockport-based provider Damar Ltd.
In March, the Skills Funding Agency was found to be using a total of 13 different providers – three colleges and 10 independent training providers – for just 26 apprentices.
A spokesperson for Ofsted told FE Week that Damar Ltd, which was rated 'good' overall in its last full inspection in August 2012, was chosen following a selection process that covered criteria including quality, suitability for the role, and location.
"They demonstrated that they are a good provider, with experience of working with the civil service, and a track record of targeting hard to reach communities," she said.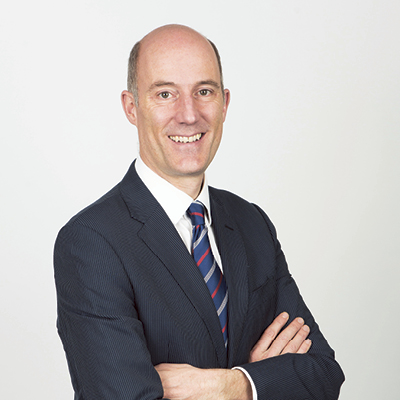 Jonathan Bourne (pictured), Damar Ltd's managing director, said it was "a great privilege" to have been chosen as Ofsted's apprenticeship training provider.
"We look forward to working with the talented new recruits and Ofsted colleagues and seeing the apprentices grow into confident, knowledgeable and skilled professionals," he added.
The 31 new recruits will take on a variety of roles, including inspection support, social care policy and education policy.
They were chosen from a field of 200 applicants, following a recruitment drive that specifically targeted young people from disadvantaged backgrounds.
Twenty-three of the 31 are aged between 16 and 18, with a further six aged 19 to 23; the remaining two are 24 or older, Ofsted told FE Week.
The apprentices' levels of English and maths had been assessed, and those without at least a level one or two qualification in these areas will be supported to achieve it during their apprenticeship.
Ofsted will paying a financial contribution to Damar Ltd for the apprentices aged 19 and older, while the new programme will build on a previous apprenticeship scheme, run in May 2013, which recruited six apprentices to work at the organisation.
A lot of apprenticeships are simply accrediting what they're doing already
Last October the education watchdog published a highly critical report into apprenticeships that singled out poor-quality training programmes, particularly those that use government cash to subsidise low wages for older learners.
In an exclusive interview with FE Week at the time of the report, Ofsted chief inspector Sir Michael Wilshaw said: "What we're seeing is that a lot of apprenticeships are simply accrediting what they're doing already, and again employers are using funding from government to subsidise already low wages – that's got to stop."
The report also found that "far too few" 16- to 18-year-olds were starting apprenticeships.
Matthew Coffey, Ofsted's chief operating officer, said he was "delighted" to welcome the new apprentices.
"We want to provide individuals with a genuine opportunity to improve their lives, by offering them an alternative career path from the traditional university route."