Both Ofsted and the government are looking into a mysterious training provider after FE Week revealed it has secured multi-million-pound subcontracting deals despite employing fewer than 10 staff, it is understood.
SCL Security Ltd, a private provider based in Kent that is run by Andrew Merritt, has taken £16.5 million from Brooklands College over the last three years to deliver hundreds of level three IT apprenticeships, for mostly 16-to-18-year-olds.
It also subcontracts for Ealing, Hammersmith and West London College, with a current deal worth £1.7 million.
But questions surround exactly who the apprentices at SCL Security are, and where it trains them.
The provider only employed eight people in 2017, according to its most recent company accounts, and seven the year before.
Mr Merritt has refused to release exact training delivery addresses despite multiple requests.
But FE Week understands that Ofsted has taken interest in the provider, as well as Brooklands. SCL Security secured its first direct Education and Skills Funding Agency contract this year, bringing it in scope for inspection. Brooklands was rated 'good' by Ofsted five years ago.
It is also understood that the ESFA has itself raised an eyebrow at the situation and is making enquiries.
One area of interest to them will be SCL Security's relationship with a recruitment firm called Workforce Solutions Group Ltd, which is headed up by two brothers who were at the centre of an FE Week investigation in 2016.
Paul and Joe Alekna switched the ownership of a successful provider they ran from one parent company – eResponse – to another, before transferring out £6 million, liquidating it and leaving learners and creditors on the hook for millions of pounds.
Meanwhile, the brothers continued to run another provider called Options 2 Workplace. But when FE Week exposed the situation the ESFA cancelled its contract.
SCL Security claims on the government's Find Apprenticeship Training website to "operate training centres nationwide", but its own website makes no reference to any training venues – the only address is for a head office in Kent.
However, a Google maps search locates one of their training sites as "9 Church Rd, Redditch" – the same building that Workforce Solutions Group operates out of.
Paul Alekna told FE Week that Workforce "specialises in temporary and permanent staffing focusing in the manufacturing, logistics & transport, food manufacturing and office appointments sectors", and insisted "that's all we do".
He refused to deny that Workforce and SCL Security have a working relationship.
Mr Merritt offered a list of "delivery locations", which includes Hounslow, Greenwich, Ashford and Nottingham.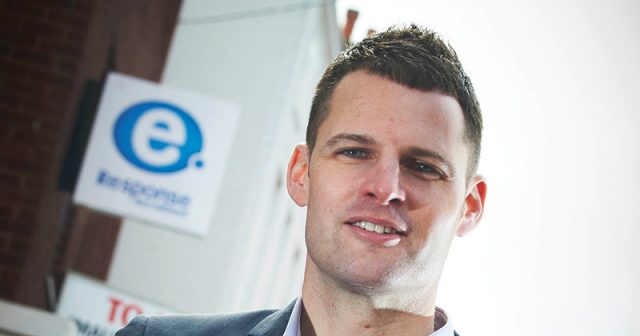 He said all are "under short-term rental/lease arrangements responding to demand" and the Redditch location was "one such rented room", but declined to comment on the relationship between SCL Security and Workforce.
He added that the "exact addresses" of the other locations "are known to all learners, staff, delivery partners and all official bodies" but refused to give them to FE Week.
Brooklands College also refused to release the addresses of where its apprentices are trained with SCL Security.
A spokesperson would only say: "Brooklands College has very successful apprenticeship provision and works in partnership with training providers to meet the needs of a range of employers.
"Brooklands College is not able to comment on commercially sensitive information."
The DfE said it could not comment on individual cases, but a spokesperson reiterated that it has a "duty to protect learners and ensure that public money has been used in accordance with the condition in which it was given".
Ofsted said: "As part of our risk-assessment process, we take account of all of the relevant information we have about an individual provider.
"However, we cannot disclose when we will inspect individual colleges and skills providers."