Ofqual will begin auditing awarding organisations' on the "control" they have over their individual providers, after finding evidence it has reduced in recent years.
The exams watchdog wrote to AOs today explaining the decision has been made due to concerns over "direct claim status".
It is now asking all bodies to review their "arrangements with centres" to ensure "compliance with our rules as a matter of priority".
"As you know, irrespective of the responsibilities delegated to centres, you retain accountability for your qualifications," wrote Phil Beach, Ofqual's executive director for vocational and technical qualifications.
"You need to ensure that your centre controls are robust and effective, otherwise you are at risk of non-compliance. There is intelligence to indicate that the level of control exercised by awarding organisations has reduced in recent years."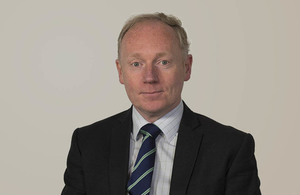 The watchdog added that a failure to comply with its "conditions" can "call into question the integrity of assessments, undermine the maintenance of standards and damage public confidence in the qualifications Ofqual regulates".
It will be undertaking a "series of audits" over the coming year, which will focus on a "range of centre controls".
Ofqual raised concern specifically over "direct claims status" – where there is no AO moderation prior to certifications being awarded.
"Awarding organisations and centres have told us that in some circumstances moderation of centre-marked assessments takes place only after the awarding organisation has issued results and certificates to learners," Mr Beach wrote.
"We recognise that such an approach has immediate benefits for centres and learners, because it is efficient and allows results and certificates to be issued quickly. However, it clearly carries a risk that results and certificates for the same qualification, issued to learners assessed at different centres, will not indicate a consistent level of attainment."
If Ofqual decides as a result of this work to change the "regulatory framework" on moderation, then it will consult on those proposals, and "we will be clear about what elements of the conditions are subject to change".
"We will provide a period of time for awarding organisations to achieve compliance before moving into any enforcement action," he confirmed.
The audits will begin in February, by looking at centre approvals, before looking "more widely" at other aspects.
If an AO is selected for audit, Ofqual will write to it separately nearer the time of the visit.
John McNamara, the chief executive of the Federation of Awarding Bodies, welcomed the audits.
"FAB supports full compliance with Ofqual Conditions of Recognition, and all FAB members are committed to maintaining high quality across the range of qualifications they offer through their centres," he told FE Week.
"Ofqual are inviting AOs to provide further input on the implementation of conditions relating to centres, and FAB and its members will be contributing as part of this work."