In around 24 hours the FE sector will have a new representative, when the National Union of Students chooses its next vice president for FE at this year's national conference in Brighton.
The election vote will take place at 12:15 tomorrow (April 26), with results announced soon after. Voters will choose between Emily Chapman, student union president at Leeds City College, and Myriam Kane, president of Lewisham Southwark College Students' Union, to represent students in the FE sector.
Ms Chapman's manifesto calls on students to "work in partnership" with the aim of "sharing best practice and building power for students' unions" to "make education better".
She says she wants "to ensure NUS is somewhere for all FE learners, a place where they can feel both comfortable and supported".
If elected, she promises to "lobby the UK government to ring fence ESOL [English for Speakers of Other Languages] funding", "support the development and profile of the National Society of Apprentices across the UK", and "create a Students' Union visit plan" targeting "colleges that need the most development".
After experiencing racism in education, Ms Kane says being part of her students' union inspired her by showing "how collective power can challenge the injustices we see".
She has pledged to "lead a fighting NUS that puts defending FE centre stage – no fees, no cuts", as well as challenging "Tories, racism, Brexit and Trump".
Ms Kane's proposals include bringing back "EMA [Education Maintenance Allowance] and grants for adult learners" – a key demand of FE Week's #SaveOurAdultEducation campaign, supporting apprentices to get "more involved in NUS and campaign for better pay and working conditions", and launching a "new campaign tackling racist harassment and campus bullying which are impacting on students mental health".
She follows in the footsteps of current VP for FE Shakira Martin, who was president of the student union at Lewisham Southwark College when she ran for the VP post in April 2015.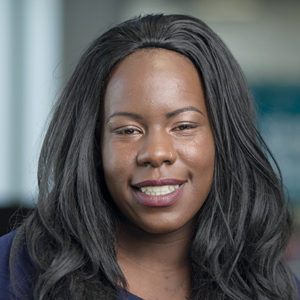 Ms Martin has now held the NUS leadership position for two years, having beaten her closest rival – Amy Smith from Sheffield College – by 141 votes to 55 votes at the national conference in Liverpool on April 22, 2015.
After taking over from former VP for FE Joe Vinson, Ms Martin was then re-elected for another term in April 2016.
She was uncontested for the post and won at stage one, with 152 votes compared to only 11 votes to re-open the nominations.
Speaking to the conference floor last year, Ms Martin said: "FE stands for free education, further education, for everyone."
Now Ms Martin is embarking on her next adventure, having confirmed on May 7 that the top job at the National Union of Students is in her sights.
She said: "It is now more than ever that we need to build a strong, fighting union that is campaigning to win for students.
"The government is slashing our education left right and centre, and you need a strong national union to fight on your behalf … We need to put NUS back in your hands."
If she beats incumbent president Malia Bouattia, who was elected on April 20 last year, and another challenger Tom Harwood, who says in his manifesto he wants a "credible, includive NUS", Ms Martin  would also be the second NUS leader to have attended an FE college instead of studying at university.
Ms Bouattia, who was previously the NUS' black students' officer, won the election last year in stage one of the count – by 372 votes to 328 for previous national president Megan Dunn.
The results of this year's vote are expected to be announced tomorrow lunchtime.