The 2015 FE Week and Policy Consortium survey was published on the brink of a general election. 
Six months on and the new government has introduced a flood of reforms affecting the FE and skills sector. 
But far from showing improvement, this follow-up survey, in which the Policy Consortium revisited 32 of the initial survey respondents, paints a picture of ever-growing uncertainty amid conflicting priorities.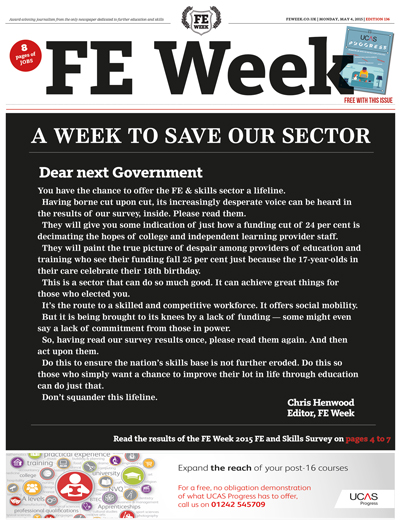 Jude Burke looks at the survey revisit results in detail.
Funding
Funding came out as the biggest issue facing the sector in our survey earlier this year — and six months on, things are only getting worse.
At the time of the original survey, the sector was dealing with the impact of 24 per cent funding cuts. Further cuts to spending on adult basic skills, announced in July, are now pushing colleges over the brink. One large college said the most recent cut had an immediate impact of £160,000. Other colleges talked of "seven-figure deficits".
Overall, what emerged from the interviews was a sense that the government's funding strategy is rushed, austerity-driven and focused on diverting cash to protected school budgets at the expense of the FE and skills sector.
Many of those interviewed for the six-month follow-up could see "not only a car crash, but a multiple pile up" from the unintended consequences of conflicting government funding policies.
Maths and English
Nowhere is this more evident than in the teaching of maths, English and Functional Skills. While some of those interviewed welcomed the increased focus on these areas — which was attracting learners on to courses "where once we had to drag them" — many said they simply did not have the money to meet demand: "If we sign everyone up, we will run out of money by mid-year", was one response.
A lack of trained teachers is further adding to the problems around maths and English — and with schools able to offer better pay and conditions than the FE sector, this shortage is only going to continue.
As a result, maths and English were causing "major problems in the sector, stress on staff to deliver and stress on the administration of it — stressed, demoralised staff" according to one interviewee.
Apprenticeships
Further compounding this stress was a sense that apprenticeships were being made into the only show in town — at the expense, literally, of other vocational training. There was a widely-held view that training related to apprenticeships and traineeships was the only skills-related training that the government felt deserved public funding.
Given this, it's worrying that many interviewees felt that ministers "still don't get it" when it comes to apprenticeships.
Lack of clarity over standards and a lack of information for employers were high on the list of concerns — leading to worries that apprentices and trainees were "being sold short".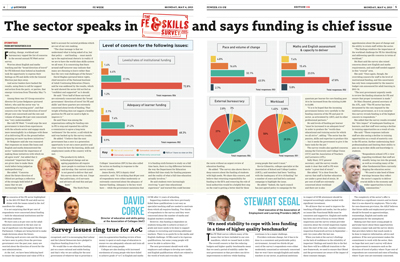 There were also questions over the government's target for 3m apprenticeships, particularly in relation to Trailblazers. Some suggested the push for quantity was undermining the quality of apprenticeships: "There is no quality control a
t all in the new Trailblazers; they can and are getting away with virtually no training," according to one interviewee.
While there was support for the large employers' apprenticeship levy — "if it is well conceived in detail" — the as-yet unresolved issue of funding arrangements for small and medium-sized enterprises was identified as a huge problem.
Uncertainty over the levy is also having an impact on employers, according to some: "Employers are still in the dark about how the levy will work. There's still too much bureaucracy".
Even before the question of the levy arose, there were still "far too few" employers coming forward. As a result, providers are cutting corners or breaking the law — such as creating jobs in college admin departments for business studies-related apprenticeships. Some private training providers were reported as taking on apprentices without an associated employer.
Adult learning and skills
There was widespread concern over the impact of the government's focus on apprenticeships on the rest of the FE sector. As one person said: "FE is being destroyed for apprenticeships, which are not the answer for those who need vocational preparation and for whom opportunities are being curtailed."
One area that's been particularly badly hit has been adult learning and skills. The most recent cuts, announced in July, were described as "stultifying" by one respondent: "How can colleges — supposed to be businesses — plan when conditions of funding change? It threatens delivery and threatens staff morale."
The impact of these cuts on learners is also alarming. Whether intentionally or not, those who have been worst affected so far have been the ones who need the most support — the most deprived and least likely to have access to other resources or loans.
Return-to-learn programmes have been among those hit by the "swathe of cuts to adult basic skills" since the election, despite the retention of the safeguarded £210m adult and community learning fund. The number of return-to-learn adults — those who "used to progress from around Entry L3 to L2 and subsequently find work" — has dropped sharply.
Area reviews
The view on area reviews was unanimous: to be successful, they must include all education and providers, not just colleges.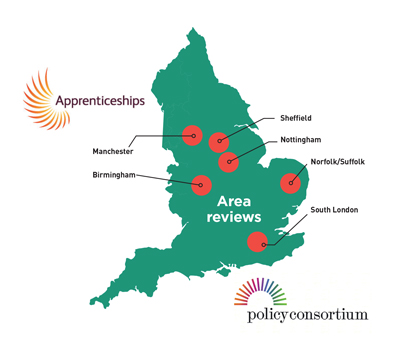 Making it optional for other providers to take part is seen as thinly disguised central government control that "side-steps the pressing issue of the uneven playing field between schools and colleges".
There was also concern over the fate of specialist colleges. Despite government proposals for more specialist colleges, there is a fear that existing small specialist colleges will be swallowed up in the area reviews. In the words of one interviewee, there will be "collateral damage, unintended and lamented by all".
It was also felt that the area reviews were "skewed to mergers" based on misinformation about the effectiveness of such reforms. As one person said: "We know larger colleges do not always result in better quality or performance, or greater financial stability."
Conclusion
There was a clear sense from everyone in the follow-up survey that government reforms will have unintended and damaging consequences. These reforms appeared to be based on little or no evidence, it was viewed — if impact assessments had been carried out, they hadn't been communicated to the people interviewed.
Despite the determination of everyone to provide a professional and effective service, the deep cuts and contradictory policy demands will inevitably hit learners — with the most disadvantaged being the worst affected, it warned.
Provision to school leavers who — through no fault of their own — fail and need the help of FE will almost certainly deteriorate, it said.
As one person said: "Cuts affect 50 per cent of young people. If this were done to the NHS there would be marching in the streets".
---
OTHER KEY ISSUES
---
Loans are seemingly the only option for many post-19 learners — but how do you sell them to people who don't want them? 
Localism — balancing out the desire for more local control against the pressure for aggressive competition at the cost of quality
The impact of the end of mandatory English for Speakers of Other Languages (Esol) funding on social integration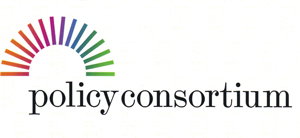 Ofsted reforms: "Does teaching and learning change so much every couple of years that Ofsted must constantly revise the way they evaluate it?"
Responding to the survey, a spokesperson for the Department for Business, Innovation and Skills, said: "The government welcomes input from the sector, and the new Area Reviews of post-16 education are involving local FE providers, communities and stakeholders in discussions."
Read the full Policy Consortium report on its interviews of 2015 survey respondents six months on by clicking here.