The architect of the apprenticeship levy gives his own account of how this landmark policy was brought to fruition, and explains just how much of a "big and risky" move it was.
In an interview with the Institute for Government think-tank, the former skills minister Nick Boles revealed that his boss at the time, the then-business secretary Sajid Javid, was opposed to the idea until he realised it would actually save his department money.
His tell-all details how Mr Boles came up with the policy during the Conservative Party's manifesto process in the build-up to the 2015 general election.
"We had delivered two million apprenticeships in the 2010–15 parliament," he said. "So in the manifesto process, there was a classic exercise in 'well, okay, what are we going to promise for the next parliament?'
When I presented the idea of the levy to George [Osborne] first, I could see, immediately, his eyes lit up
"There was this feeling that you can't say two-and-a-half million – that sounds a bit tame, nobody would be excited by that – so we're going to say three million. Then three million is really a lot of apprenticeships, it's big growth."
Following the Conservatives' win, Mr Boles was reappointed as skills minister, a job which he admits he hadn't "expected or wanted", and realised he faced a "challenge" to find enough money to deliver on the promise.
He read a paper by the crossbench peer and economist Alison Wolf about the idea of a levy, at which point he claims he thought "ah-ha, this is my moment".
"I've always been quite interested about the idea of hypothecated taxation and whether you can get greater acceptance on the part of people paying the tax if they know what it's going towards," he said. "Politically, it fell on very fertile ground because the chancellor and the PM felt that, in a sense, this was the time to cash in our chips with business.
"So when I presented the idea of the levy to George [Osborne] first, I could see, immediately, his eyes lit up. He thought, 'now that's great', because it solves how we get the three million and how we pay for it."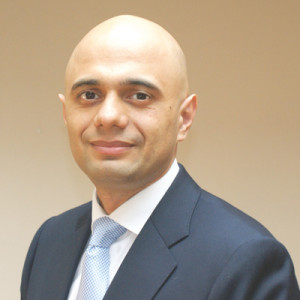 Before he presented the idea to the chancellor, Mr Boles wrote a two-page paper on the idea and shared it with Michael Gove, who was then lord chancellor, while the pair visited a friend on the late May bank holiday weekend of 2015. "He liked it," the former skills minister recalls.
He then took the idea to Mr Javid for consideration, who wasn't immediately sold.
"His response was, 'I'm grateful you bring new ideas; I don't actually like this idea that much, I'm not initially persuaded, but I'm happy for you to push it forward', obviously totally privately," Mr Boles said.
"So he allowed me to put it up to the two of them as did Nicky [Morgan]. And it went from there."
Mr Boles explained that the political timing was "crucial, the position in terms of the revenues and the spending review", and Mr Javid swung behind the idea when he "realised it was actually a big contribution towards his spending review total.
"Having been through all of the other options of what to cut, if he didn't have this it was just totally impossible," he added.
After he was given the go-ahead by all parties, the levy's development "happened quite quickly" because Mr Osborne announced it in the autumn statement.
"It then became a pretty intense process with the Treasury about levels, the size of business that would be covered," which was revealed in the Budget, he said.
I think it will work but it was big and risky
"That involved a huge amount of work with the Skills Funding Agency, key Treasury officials, and also the Cabinet Office. As soon as it became clear it was going to happen, I said 'I want as many people in this, their hands in the fire'. But I was also trying to make sure that we devised something that worked."
In terms of involvement with businesses, they consulted with in the run-up to the budget, and although the "normal hiccups" of implementing a policy are currently being felt, "it's quite hard for business to attack", he claimed.
He denies that in hindsight he would have done anything differently in establishing the levy: "It's not because I think it's perfect, at all, but I think it was such a bloody miracle that we got it away that I wouldn't want to second-guess whether one could have got an even better version away. Everybody jumped on board for their own reasons and it all happened and that's so rare. I suspect it will never happen to me again in my political career."
As reported by FE Week in October, total apprenticeship starts since the levy was introduced in May fell a staggering 61 per cent compared to the same period last year.
The government has however since confessed they knew such a drop was going to happen, and said it "broadly" remains on track to deliver three million apprenticeships.
Mr Boles, however, appears to be a bit more tentative about its ability to reach the target.
"God knows, I hope it works," he said. "I think it will work but it was big and risky."