A cash-strapped Midland college's past financial management has been branded "not acceptable" as Skills Minister Nick Boles told it the "next few months will be critical".
Mr Boles sent FE Commissioner Dr David Collins in to Birmingham Metropolitan College (BMet) in August, after it requested "exceptional financial support" from the Skills Funding Agency (SFA).
The move came just months after the college announced it would be axing around 15 per cent of its 1,600-strong workforce.
The college, which has around 30,000 learners, also received a 'requires improvement' rating at its most recent Ofsted inspection in May.
In his assessment report, published this week, Dr Collins praised the college for having taken measures to improve its financial position but criticised past management and questioned whether it would be able to get back on track quickly enough.
"Until early 2015 the standard of financial management and control in the college was not acceptable," said Dr Collins in his report.
In his letter to accompanying Dr Collins' report, Mr Boles said: "Although the college now has in place the expected policies and process in order to achieve quality and financial recovery, the next few months will be critical to determine whether or financial recovery can be achieved
"The college needs to focus on delivering a more sustainable financial position, while ensuring that it delivers a high quality learning offer that meets the needs of learners and employer."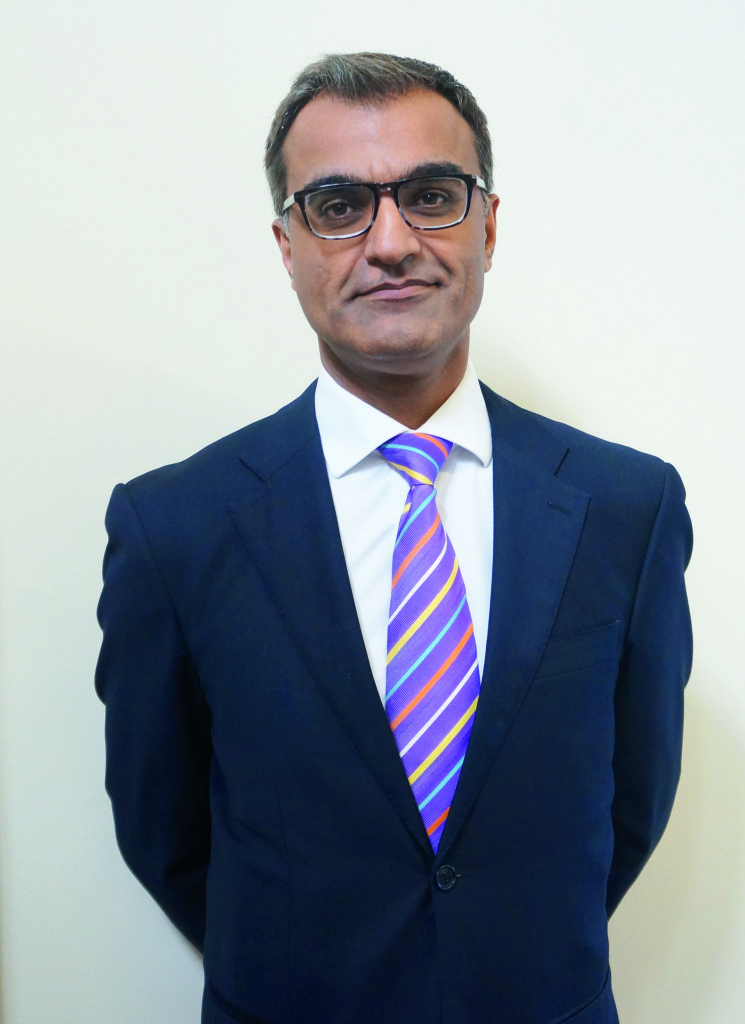 In February, following a review of its financial performance, the college "took the decision," it said in the commissioner's report, to replace chief operating officer (COO) Bob Pattni (picture right) with a new chief financial officer (CFO).
The new CFO found that the college's income forecasts, including grant funding, for the year were "seriously overstated", according to Dr Collins' report.
The CFO's findings prompted the board to develop a recovery plan, and the CFO also put in place a number of "major improvements", including ensuring that its financial regulations and the structure of the finance function represent "best practice".
In his report, Dr Collins recommends that the "existing team should be supported" in its work to "address the significant quality and financial issues it has inherited".
His specific recommendations include reinstating a finance sub-committee until the college's financial performance is good, and carrying out financial performance monitoring alongside quality performance monitoring at termly reviews.
Dr Collins also recommends reviewing the management of apprenticeships "to ensure a clearer focus on performance" after finding that results for 2013/14 were "very low" with 41.1 per cent of all age leavers below the minimum standards threshold.
He noted that the college had already taken steps to address this underperformance following a letter from the SFA, which gave the college £4.5m in exceptional financial support during the twelve months to July 2015.
"The college executive now appear to have regained control of the college's finances and the work that has been undertaken to develop their recovery plan is impressive," he added.
However, "in light of the college's past performance" he questioned whether planned changes "can be effected sufficiently quickly to have the desired effect".
Principal Andrew Cleaves (pictured below left), who took up post in May last year upon leaving his role as National Express international division, has revealed that 246 posts were accepted for voluntary severance, with only six staff made redundant.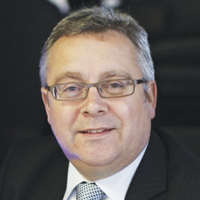 Mr Cleaves said: "We are pleased that the FE Commissioner has recognised all the hard work that has been done over the past few months. He reports that our recovery plan is impressive, which reflects the fact that the college has taken a number of actions to improve our position and we have a robust plan in place.
"Since spring this year we have significantly reduced expenditure and undertaken a successful voluntary severance programme which delivered targeted savings. We have recently sold off a campus in Castle Vale and will continue to make sensible decisions to improve our efficiency and to use our estate as effectively as possible.
"It's important to stress that our students remain our absolute priority in these challenging times. Alongside our financial plans, the FE Commissioner reports that we have responded quickly and positively to the recent Ofsted inspection and are making improvements to our teaching and learning regime.
He added: "BMet is facing its challenges with a detailed, realistic and costed plan in place that creates a stable platform for long-term stability, supported by a strong culture, focused on our students and developing our commercial capabilities.
"There is more to do, but the FE Commissioner's report gives us confidence that we're on the right road.  We are pleased to get his feedback to assist us with that journey."
Mr Pattni, who became director of finance and deputy principal at Cambridge Regional College (CRC) in March last year, was not available for comment.