The role of the FE commissioner will be split in two following Sir David Collins' concern over his workload covering both intervention and area reviews. 
Two candidates were shortlisted to take over from Sir David, and FE Week understands that Richard Atkins will become the FE commissioner.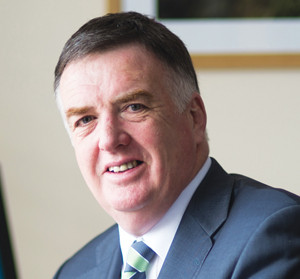 Mr Atkins was principal of Exeter College from 2002 until March 2016, and retired on a high after the college received an Ofsted grade one in 2014.
He was president of the Association of Colleges in 2014/15, appointed a CBE in the most recent New Year's Honours list for this services to FE and became an Ofsted board member in July.
However, Mr Atkins will mainly focus on the original FE commissioner role of overseeing a programme of college intervention and support, first established in November 2013.
Responsibility for area reviews, an 18 month programme which started in September 2015, will fall to Marilyn Hawkins, currently one of five Deputy FE Commissioners.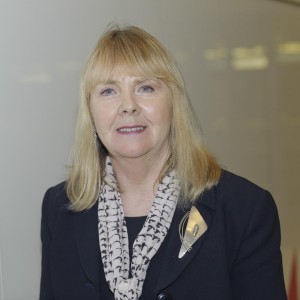 Ms Hawkins was principal of Barnet and Southgate College from 2003 to 2012, when she retired and undertook various consultancy roles.
It was reported by FE Week in 2013 that Ms Hawkins had received just under half of the £409,000 pay-off pot shared by six departing senior managers.
Sir David, the departing commissioner, is responsible for both the intervention and area review programme.
He described during his presentation at FE Week's Festival of Skills in June, that initially the treasury thought area reviews could be done and dusted in three months.
He said this "gives you a very good indication of the knowledge of the FE sector by the treasury, in that three months we would do something that involves 243 FE colleges, 96 SFCs, local authorities and local enterprise partnerships right across the country".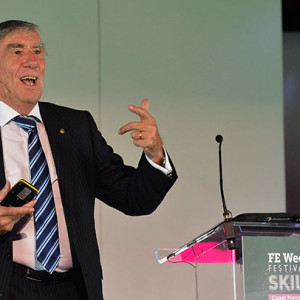 "But actually in the 18 month period up to March 2017 it is doable. It does mean that myself and my colleagues are doing more mileage than the average Eddie Stobart driver," he added.
Sir David then described his punishing workload, including "15 steering group meetings in different parts of the country in 15 working days, which doesn't make me very popular at home".
Sir David has overseen interventions with 42 failing colleges and local authority providers since his appointment as FE commissioner in November 2013.
He was principal of South Cheshire College Group for 16 years from 1993, before serving the same post in an interim capacity at Guildford College Group for 2011/12.
The Department for Education, which following the machinery of government changes now oversee and funds the FE Commissioner's office, declined to comment on the splitting of the role or the appointments.