FE has been a sideways move for Julie Kapsalis. But after a career in business development and PR – most notably for the darts industry – the acting principal and chief executive of North East Surrey College of Technology (Nescot) now has her target set on putting FE at the heart of the local skills ecosystem.
The day after my interview, she is presenting 150 people with their HE degrees and tells how her mother would never have believed that her daughter would end up in a job where she would be awarding degrees. For in her formative years, Kapsalis was – and still is, she confesses – "a bit of a rebel. Maybe the hair gives it away."
She lists the loves of her life as "ferrets, cats, darts, my children, clay pigeon shooting, the Olympics, the Commonwealth Games, Japanese fashion – the more outrageous the better – and travel".
Kapsalis's office very much reflects her passions. It has a darts board signed by the sport's legends, Japanese ornaments, pictures of her with royalty and others drawn by students – including one of a ferret.
Nescot has its own family of ferrets (its animal studies students look after them), as well as a therapy dog, Rhubarb (a Labrador-cross), who she tells me is the main reason some students come into college.
While Kapsalis has spent the past ten years in FE and is clearly relishing becoming Nescot principal last November, she still has one foot firmly in the corporate business world as chair of the Coast to Capital local enterprise partnership (LEP).
It is a long way from the rebellious teenager who quit her fashion degree early and moved to Paris. She later applied to study English literature at the University of Exeter where she became "fascinated" by the work by feminist poets Anne Sexton and Sylvia Plath.
She also developed a curiosity for witchcraft and how "strong women who challenged convention could be socially persecuted" – a theme that still intrigues her.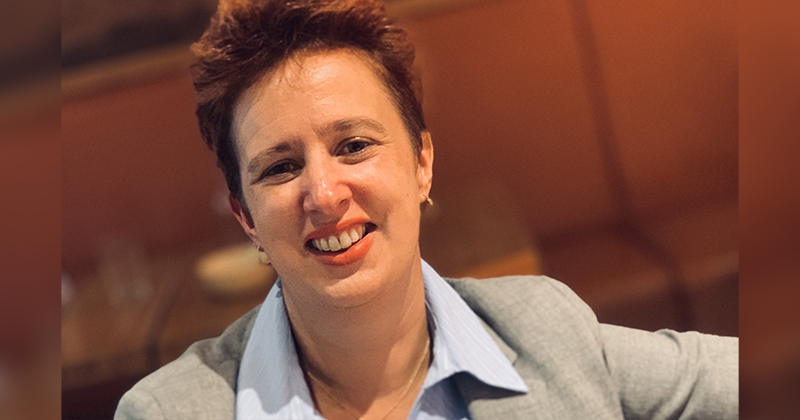 From witchcraft to Bullseye
Kapsalis's career began with a job at Jackie Cooper PR. On day two she was at the launch of Beck's Futures Art Prize rubbing shoulders with her idol, Tracey Emin, but her "favourite campaign" was for Old Spice.
"We worked with huge global brands, but I most liked the ones where you had the opportunity to challenge people's perceptions."
She went from highbrow art and fashion campaigns to darts promotion when she moved over to Craigie Taylor International, whose clients included the darts industry – a perfect fit for Kapsalis who had fond memories of being glued to Bullseye as a kid and still goes to watch darts "at any opportunity".
"Unlike a lot of other sports, it's really grounded," she says. "The players just sit at the bar afterwards. There's no snobbery – just great fun.
"And I will argue with anyone that it absolutely is a sport."
Championing women in business
After a brief stint as marketing and PR manager at the South East England Development Agency (SEEDA), Kapsalis was asked to direct a team supporting local start-ups where her proudest achievement in her nine-year stint was championing women in business.
This was in the days of the Blair and Brown governments, when there was lots of money swishing around for new initiatives. Kapsalis recalls coming into the office one Monday and being told she would now be leading on women's enterprise, after data showed not enough women owned businesses in the region.
She attended a meeting in Westminster four days later, and was promptly handed a budget to employ a team. She later became the national lead, and was made an adviser to Gordon Brown's Women's Enterprise Taskforce.
Brown's gratitude
Kapsalis was also part of a team that helped to host one of Brown's cabinet meetings in Southampton.
As the then prime minister's security team was escorting him out, she recalls that he "stopped and went back to find those of us that had helped organise it to say thank you".
"It only took him 10 seconds. Whatever I might think politically about anyone, that meant a lot to that group of 20 people who had given up their weekend to organise it."
The experience made Kapsalis more mindful to be grateful in her own life. Recently, Nescot's foundation learning students baked cakes for an event celebrating students making it to the final of WorldSkills UK, and Kapsalis spontaneously invited them into her office to show her thanks.
"It took four minutes. I'm told it meant a lot to them, and actually it meant a lot to me as well."
Through SEEDA, Kapsalis was involved in the bid to host the 2012 Olympic Games and then bagged a job for the London organising committee of the Olympic Games (LOCOG).
However, she was then pregnant with her son Hektor, who was born just before the games began. But when he was three weeks old and the Olympics were in full swing, he became ill and mum and baby were rushed to hospital.
Kapsalis remembers the night that Usain Bolt won gold in the men's 100m. She made a deal with her Jamaican nurses to watch the final with her. "You could have offered me front row seats in the main stadium, I wouldn't have swapped it for the atmosphere in the room at that moment."
Hektor made a full recovery, and last year, Kapsalis took him and her other son, Felix, to the Commonwealth Games in Birmingham. "I managed to blag my way in at the athletics to have my photo taken with the athletes. I think the kids were just really embarrassed."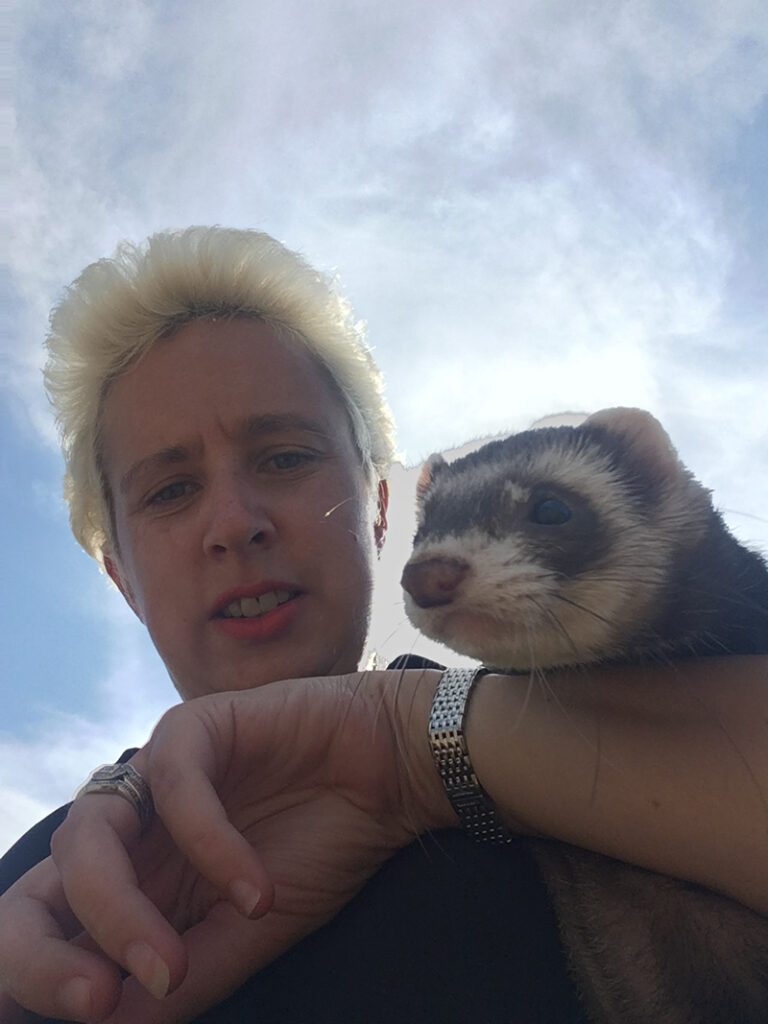 Moving into FE
After a few months of consultancy work, Kapsalis landed a role as director of employer engagement at Guildford College Group. It was, she is "ashamed to say", the first time she had ever stepped foot in a college, but she soon became "hooked" on FE.
"It made me think, wow, if I don't know about [colleges] as being a potential option for my kids, we need to do more to shout about the importance of further education to change people's lives. That's when I realised I wanted to stay in the sector."
LEP roles
It was around this time that LEPs were being set up, and Kapsalis was invited to become a board director for her local LEP, Coast to Capital. She had to overcome her "imposter syndrome" to accept, but clearly thrived on the board as she was made chair two years ago and elected chair of Catalyst South Group of six regional LEPs when they decided "one voice was stronger than six".
Although Kapsalis has her eye "very very firmly" on her FE day job, her LEP roles give her a joined-up perspective of "the business community, infrastructure, housing, and health" – which is "hugely important" in light of current devolution discussions in Surrey. She recently accepted an invitation from the council to chair a conference on housing, and sees the link between housing and education as "pretty big".
But Kapsalis has promised me a visit to Nescot's ferrets: "We may never have time for ferrets if we talk about devolution," she says, and we swiftly move on to other matters.
Her next role, as vice-principal of Chichester College, brought with it the opportunity for extensive overseas travel and during her eight years there she grew and nurtured long established links with universities and schools in Japan, and with the Falkland Islands. As the islands do not have their own FE provision, many of its young people study at Chichester.
Area-based reviews had also just come in and Kapsalis played a key role in mergers with Crawley ,Worthing and Greater Brighton Metropolitan College.
When the first wave of bids was invited to form institutes of technology (IoTs), Chichester was too busy merging to apply. But when another window opened, Kapsalis was "clear I wanted us to do it".
It'd be rather boring if we always did the same things
She galvanised the local education sector, including the universities of Brighton and Sussex, to form a consortium and led the bid process.
The Sussex & Surrey IoT is now set to launch this September. Will it be a success? "It has to be. Doing something new is always difficult, but it'd be rather boring if we just always did the same things. We've got some amazing employer partners – Gatwick Airport, Roche diagnostics, Southern Water, NatWest. We've all put our reputations on the line because we believe in it."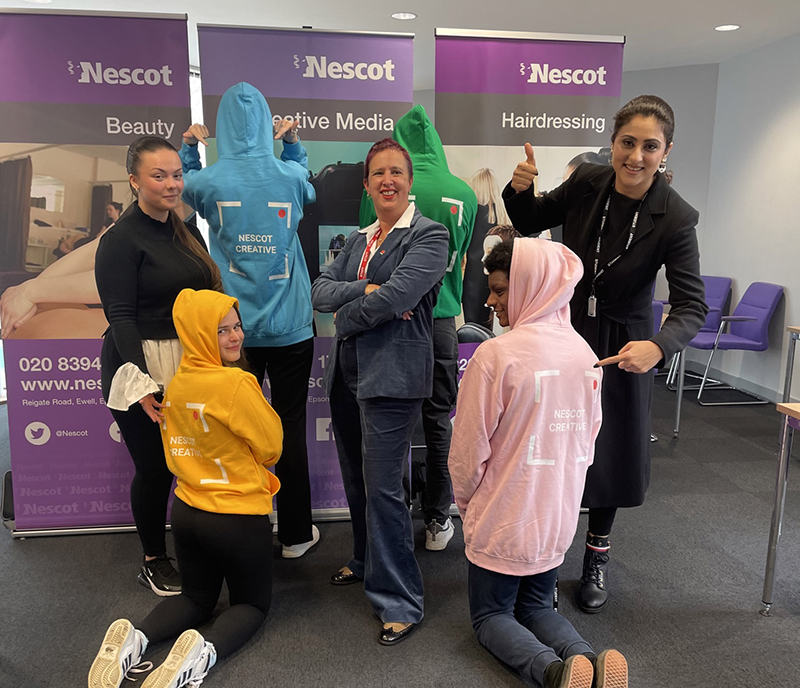 Nestcot's move to its leafy Epsom campus is a return to her roots. She grew up five minutes away and as an adult drove past the college "almost every single day" but "never really knew what went on here".
This year is Nescot's 70th anniversary and, like Kapsalis, it is coming full circle. The college started out with a specialism in virology and pharmaceuticals, and some of that is now coming back – it has just launched a level six apprenticeship in lab technicians.
"I love that sense of history coming full circle," she says. "Change can bring good things. I'm ever the optimist."