England's largest college group has paused recruitment for a new chief executive after its initial hunt proved fruitless.
NCG was left without a permanent boss in October after Joe Docherty left. Docherty was one of eight high-profile principals to step down in a spate of resignations last term.
He was replaced by Chris Payne, the group's executive director partnerships and assurance, immediately on an interim basis and a recruitment round was then launched.
But after five months of searching NCG, which comprises seven colleges and two private training providers, has failed to find a talented enough permanent leader.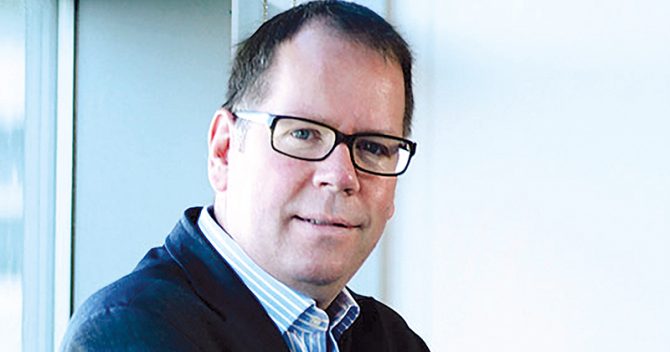 In a highly unusual move, NCG is now not actively recruiting a replacement. Instead, they will focus efforts on "improving standards" as it awaits a follow-up visit from Ofsted following the grade three rating in June.
"We have experienced and committed leadership in place at NCG – dedicated to improving standards at our divisions," a spokesperson for the group said.
"We have paused recruitment for a permanent chief executive while we focus on these priorities and intend to return to the search in spring.
"Chris Payne will continue as interim chief executive in the meantime."
Rumours had been circulating that NCG was looking to demerge part of its group – a move that Birmingham Metropolitan College is consulting on (see page 4) – after experiencing a fall in training standards when it expanded rapidly in recent years. However, the group denied this when quizzed by FE Week.
Trouble at NCG, which is chaired by former Education and Skills Funding Agency chief executive Peter Lauener, started brewing last year.
Achievement rates across the group fell way below the national average, it had to make mass redundancies across its private training providers Intraining and Rathbone Training to make savings, and staff at its colleges in London went on strike in a row over pay.
On top of this, a free school that the group sponsored, the Discovery School, was forced to close down by the government.
All this happened before Ofsted downgraded the group from 'good' to 'requires improvement', which triggered intervention from the FE Commissioner.
The NCG spokesperson said it expects the commissioner's team to carry out a "diagnostic visit" as a result of the grade three, and while he has "not yet visited", the group expects this to happen "before the end of the academic year".
As well as FE Commissioner intervention, it is expected that NCG will be dropped from the government's final bidding round for Institutes of Technology as a result of its grade three Ofsted rating.
We have paused recruitment for a permanent chief executive while we focus on improving standards
Following the turbulent year, Docherty decided it was time for him to resign. But because he left in October, after the start of a new academic year, he would have been paid a contractual entitlement.
These payments can be huge: in January FE Week reported that John Connolly, the former principal of the RNN Group who also resigned with immediate effect in October, received a £150,000 "emolument" payment, and Amarjit Basi received a £200,000 payout when he resigned as principal of the troubled Cornwall College Group in July 2016.
NCG confirmed that Docherty, who was one of the highest paid principals in the country, taking home a £227,000 salary in 2017/18, was paid a "contractual entitlement" when he left, but would not disclose the figure.
The seven other colleges that saw their top boss leave with immediate effect (in a spate of resignations after the start of the 2018/19 academic year) have all also failed to find permanent replacements.
BMet told FE Week this week that Cliff Hall, who replaced Andrew Cleaves as interim principal in September, still holds the post, and West Nottinghamshire College confirmed that Martin Sim is still interim principal after taking over from Dame Asha Khemka in October.
Cornwall College Group said Dr Elaine McMahon is still heading up the college on an interim basis after the departure of Raoul Humphreys in November 2018, and the job at Havering College is still being done by interim Paul Wakeling after Maria Thompson left in September.
Penny Wycherley is still in charge of City College Plymouth on an interim basis after Garry Phillips stepped down in November, and lastly, Rachel Nicholls continues to be the acting principal at Peterborough Regional College after Terry Jones resigned in October.