The Department for Business, Innovation and Skills (BIS) has claimed the decision confirmed today to close its Sheffield office will help save around £350m — even though a leaked document indicated the move would actually cost money.
BIS was accused of launching an "FE brain drain" after unveiling plans in January to close its Sheffield office, which it is feared could lead to around 250 civil servants with expertise on the sector losing their jobs.
The Public and Commercial Services (PCS) union claimed in March that widespread opposition to the plans to centralise policy-making in London had forced he department to delay its consultation on the move and announce a final decision on whether to proceed by two months until early May.
The department finally confirmed that it would definitely close today, and said: "This forms part of wider BIS 2020 plans to modernise the way the department works, as well as saving around £350 million for the taxpayer by 2020 in operational costs."
But PCS disputed the money-saving claim, in light of a leaked government document, reported on by FE Week last month.
This stated that while potential savings through rent, rates and maintenance, rail travel, and hotel stays stood at £1.5m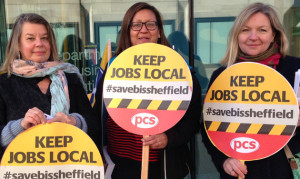 , the additional London salary costs could run to £1.6m per annum — indicating the move would result in a net loss of £100,000 for the department.
Lois Austin, the PCS full-time official for BIS covering the Sheffield office, told FE Week: "How can they possibly claim this will save all that money? All the indicators are that 90 per cent of the jobs in Sheffield will still be needed, but on London wages. You can do the maths."
She added: "Our members are staying strong despite today's announcement.
"We have already staged two strikes in the past two weeks and are planning further action including a withdrawal of goodwill which means we will just work our contracted hours."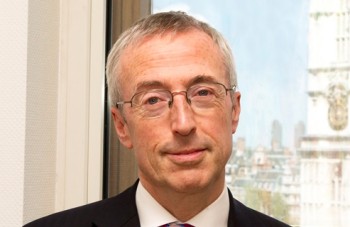 Permanent secretary Martin Donnelly said: "Creating one policy centre in London and closing the BIS office in Sheffield in 2018 is a decision that has not been made lightly.
"We have talked and listened to staff and unions. Making a decision which impacts on people's lives and families is never easy. And we have decided that all staff will be able to stay in their current role and location until January 2018.
"After that, anyone who wants a role in London will be able to have one, with assistance towards the cost of travel for the first three years."
A BIS spokesperson added the support package on offer to Sheffield staff affected would include "money for re-skilling, career coaching, and time off to look for other jobs".
She added: "Anyone choosing to leave will benefit from the best exit terms currently available in the civil service."