The removal of rules allowing only providers rated outstanding or good by Ofsted to get lead contracts for traineeships from next academic year has received a mixed response from the sector.
Grade three ('requires improvement') and non-inspected providers can also deliver the programme, but only as subcontractors.
However, the government revealed on Monday (December 7), in its 2020 vision document, that the restriction would to be lifted.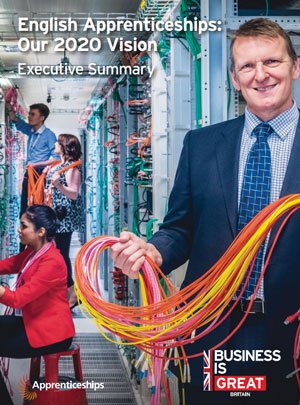 "Now traineeships are fully established and getting excellent results for young people, from 2016/17 we will place them on a par with other provision by removing this requirement," it said.
The government will be hoping the move, long called for by the Association of Employment and Learning Providers (AELP), will allow for an improvement on last academic year's 19,400 starts.
But concern has been raised that it could undermine quality of traineeships designed to help 16 to 24-year-olds secure an apprenticeship or employment through, for example, improving their English and maths skills and work experience.
Angela Middleton (pictured above), chief executive and founder of London and Kent-based provider MiddletonMurray group, which runs traineeships through good-overall Ofsted rated subsidiary Astute Minds Ltd, told FE Week: "I don't believe it is the right way forward.
"There are a lot of grade one and two providers who would like to receive [more traineeships] funding. I would like to see them given priority."
When asked by FE Week if it planned to allow inadequate-rated and uninspected providers to deliver traineeships as lead contractors, an Skills Funding Agency (SFA) spokesperson said: "As with other FE provision, an approved SFA provider without an Ofsted grade will be able to deliver traineeships."
She added: "If a traineeship provider was assessed as inadequate by Ofsted then the same intervention policy would apply as with all other Skills Funding Agency funded provision."
An AELP spokesperson said: "It's very unlikely you'll see inadequate providers offering traineeships because in the case of independent learning providers, a grade four [inadequate] inspection by default results in the SFA withdrawing the contract for everything."
He added the change "should make a major difference in expanding the number of [traineeships] places".
Meanwhile, a spokesman for the Association of Colleges said: "More flexibility to allow a greater number of colleges to offer traineeships is something we've been encouraging the government to look into. It is very gratifying they have listened."