What a year it has been for FE and skills. Over the past 12 months we've had a General Election and seen the announcement of a 3m apprenticeships starts target by 2020, among plenty of other goings on. But with Christmas being a time to spend with loved ones and to enjoy festivities, some familiar sector faces explain what they'd like to see under the FE Christmas tree.  And whatever the New Year may hold for the sector, the team here at FE Week wish you all a very merry Christmas.
Jeremy Benson 
Ofqual executive director for vocational qualifications
Students and employers expect vocational qualifications to support the development of the skills needed for a productive economy and a healthy society. Ofqual's approach reflects these expectations: we have introduced a simplified qualifications framework, and we check systematically that awarding organisations meet our requirements and award valid qualifications. FE faces some serious challenges, but there is no excuse for poor qualifications, so we make no apology for the requirements we set. We will talk in the New Year about the findings of our recent work. But first, there is Christmas to enjoy. I wish all FE Week readers a peaceful break.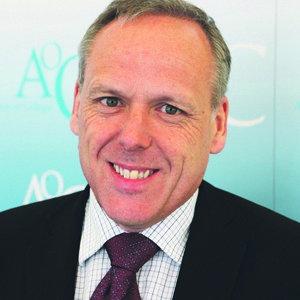 Martin Doel
Chief executive of the Association of Colleges
This year has been extremely busy for the FE sector as a whole. Colleges have shown their worth, over the past year, as the bedrock on which our skills system rests and in providing routes to success to a wide range of students. As we end the year the financial situation following the spending review is better than we may have anticipated. While the year ahead will be far from easy, I'm sure that, as ever, colleges will rise to the challenges ahead. I wish all college staff and FE sector colleagues a merry and relaxing Christmas — it's certainly been well-earned.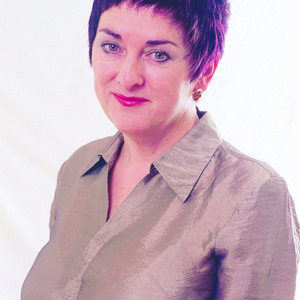 Dr Mary Bousted
General secretary of the Association of Teachers and Lecturers (ATL)
During 2016, ATL would like the government to recognise the unique value of FE in providing vocational education and training, which benefits learners and ensures employers can recruit a skilled workforce and contribute to the country's economic growth. The government should ensure the sector can prosper through proper funding and a professionalised workforce, and it should suspend the constant reform which has resulted in considerable turbulence during the previous five years. It must also acknowledge the FE sector, rather than employers, has the skills, knowledge and years of experience of delivering apprenticeships, so colleges should be central to apprenticeship reforms.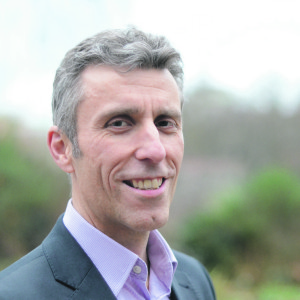 David Hughes
Chief executive of the National Institute of Adult Continuing Education
We have a very exciting year ahead, as we formally become the Learning and Work Institute next month. Our focus will be firmly placed on achieving five critical priorities – building local capacity for more opportunities for lifelong learning, growth in apprenticeships which start young people on rewarding careers, supporting more people into good jobs on the road to full employment, developing new ways to help adults achieve basic skills in maths, English, Esol and digital, and opening up new pathways for people to learn and earn.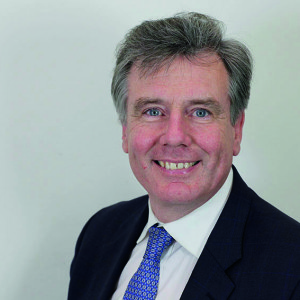 Neil Carmichael
House of Commons Education Select Committee chair
Christmas is a time of preparation, expectation and celebration. The FE sector should be celebrating its many achievements this year — not least the work of many colleges in ensuring students attain maths and English GCSEs. There is much to prepare for in 2016 as the sector moves centre stage in the delivery of the government's skills agenda and apprenticeships and I expect the best colleges will rise to these challenges. But, most importantly, ahead of this, I hope all FE Week readers enjoy a well-earned restful Christmas with friends and family.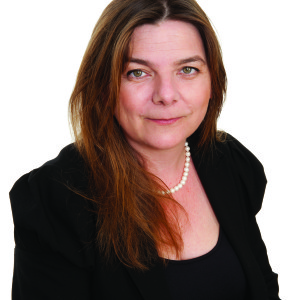 Sally Hunt
General secretary, University and College Union
After years of damaging budget cuts, top of the Christmas wish list is stable funding for FE. As colleges undertake area reviews, we hope that the views of the dedicated FE workforce and learners will be taken into account. We would also like to see the new apprenticeship levy extended to cover other types of work-based learning, as we fear that many good courses will be unnecessarily lost because of the focus on apprenticeships. Finally, we hope the government will review its decision to cut back on Esol provision, which seems frankly nonsensical at a time of refugee crisis in Europe.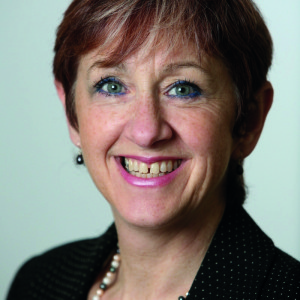 Sally Dicketts
Chair of the Women's Leadership Network and chief executive of Activate Learning
For me the last year has been characterised by connectedness. Within the Women's Leadership Network our members have shared expertise and approaches to leadership that have benefited teaching and learning in their institutions. This sense of pulling together has also been seen across the sector, which was able to make its voice heard in the build up to the autumn statement. This resulted in less dramatic cuts than we had anticipated. My hope for the year ahead is that colleges can overcome fears of competition to continue to work together to deliver the very best experiences and outcomes for learners.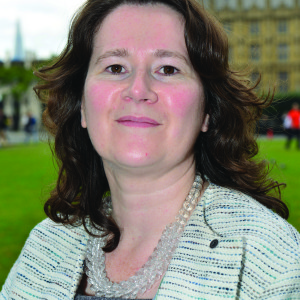 Sue Husband
Director of the National Apprenticeship Service
Merry Christmas to everyone and thank you for your support over the last year. My New Year's resolution is to make sure the National Apprenticeship Service continues to play its part, across the whole sector, as we work together to support more people and businesses to access the great opportunities that apprenticeships offer. During 2016 and beyond we will work with you to prepare employers to invest their apprenticeship levy wisely, for their business and for their apprentices, as one apprentice and one employer at a time we work towards 3m apprenticeship starts that we can all be proud of.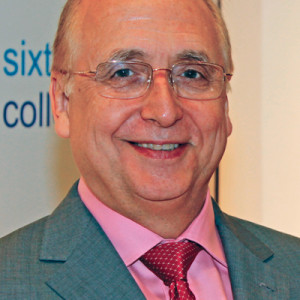 David Igoe Chief executive
Sixth Form Colleges' Association
Christmas came early for sixth form colleges with the Chancellor's autumn statement announcing he would protect the rate for the life of the Parliament and open the door to academy status and the VAT rebate. The New Year will reveal just how many colleges take that opportunity and just what that means for a sector which increasingly sees its future working alongside schools and being part of the wider post-16 education landscape. The imminent festive season will be a time to reflect on all this and make resolutions to go forward in a positive frame of mind and seize the new opportunities that are unfolding. At the heart of Christmas is a new birth and a new hope. There is a message here which chimes directly with what we should be all about — ensuring that young people are at the heart of all we do. It's their future that matters. Structures and sectors are just the means to that end and we have a duty to try to get it right.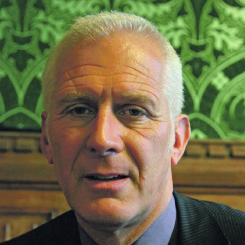 Gordon Marsden
Shadow Skills Minister
I'm hoping first of all that hard-pressed FE providers, staff and students get some break over Christmas from the avalanche of concerns over area reviews, loan changes, Esol and adult skills cuts that the government has bombarded them with this year. I hope 2016 will be a better year for real progress on joined up thinking allowing the sector to think about organic growth and change, especially on the apprenticeship front, without being faced by impossible deadlines or so-called goodie bags which turn out, Scroogelike, to be largely empty.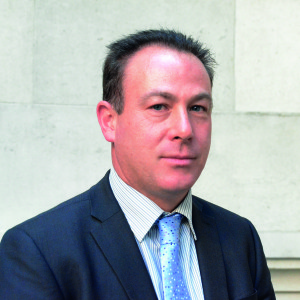 Paul Joyce
Ofsted deputy director for FE and skills
I will remember 2015 as a busy year, both for the sector and for Ofsted. I was delighted to be appointed to head up the FE and skills remit and continue to enjoy working with such committed people in the sector to raise standards. The sector continues to improve despite the significant challenges faced and this is indeed commendable. I hope everyone enjoys a break over the festive period. The New Year looks certain to be busy and I hope it brings continued improvement in the sector so more learners experience good and outstanding provision.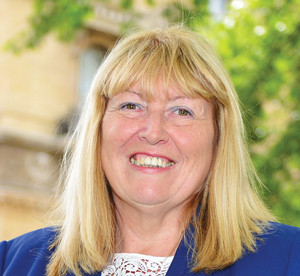 Dr Sue Pember
Holex director of policy and external relations
The Ofsted annual report applauded the success of ACL Community Learning Partnership pilots and how opportunities they provide are well matched to community needs. Holex members want to replicate that work nationally in 2016. Stability is essential. If we move to block grants and outcome agreements, we need to know that will last for at least 10 years. We can then concentrate on ensuring productivity and individual prosperity. Adult education and learning has a big role to play. We need an adult education service covering everything from improving basic skills, career change opportunities, engagement in education and personal well being.
Peter Lauener
Chief executive of the Skills Funding Agency and Education Funding Agency
Christmas is a time for a bit of rest and reflection, as well as the all important Strictly Come Dancing final, so I hope everyone enjoys a break (and my money is on Jay for the glitter ball trophy). Everyone who is part of FE should feel proud of their role in helping 2,613,700 people this year take the next step in education or an apprenticeship. My own highlight of the year was seeing the fantastic success of Team UK in the World Skills competition. It shows we have a world class system when we are at our best, as well as fantastic young people. 2016 will bring plenty of new challenges — area reviews, planning for the levy, devolution. But FE has a much better spending review settlement than we all feared so here's to a great 2016.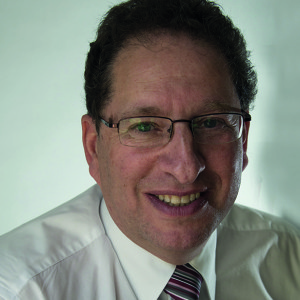 Stewart Segal
Chief executive of the Association of Employment and Learning Providers
This has been a challenging year although we have had some very positive messages about the importance of work-based training and particularly traineeships and apprenticeships. As a result there should be opportunities for all providers to expand their provision in these priority areas although there is still a lot of detail we need to understand. It will no doubt be challenging along the way but if government listens and keeps the programmes simple, we can ensure that high quality providers can make the long-term plans they need to succeed. We wish everyone a successful 2016.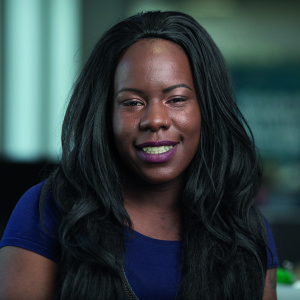 Shakira Martin
National Union of Students vice president for FE
Merry Christmas to all FE students and those working in sector. For this Christmas, I would like to see the government taking the time to understand FE during the entire area review process, ensuring that students get the best deal to access education, quality teaching and learning. I also want to see learner voice at the heart of all changes made. I would like money to be invested back into Esol provision, and see that money generated from the apprentice levy is used to increase all apprentices wage to at least the national minimum wage. My students and the sector never fail to amaze me, no matter what changes are thrown at us. For this reason I ask the government to invest in FE to give many more students a chance to change their life, to break the cycle of deprivation and give the teachers the pay they deserve.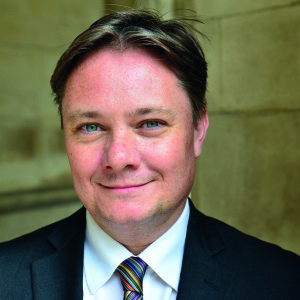 Iain Wright MP
Chair of the Business, Innovation and Skills Select Committee
My Christmas cheer for FE would be a recognition that it is needed and as an important driver of social mobility, upskilling and economic growth in local areas. A period of stability and certainty would also be welcome. The challenges to come in the New Year are ongoing area-based reviews, further financial challenges, more clarity about the apprenticeship levy and how quality assessment impacts upon FE provision of higher education. This is why the select committee's look into the future of FE, as well as the joint inquiry between the BIS and Education committees on careers guidance, are timely, and I hope that readers of FE Week engage with us as we look at evidence.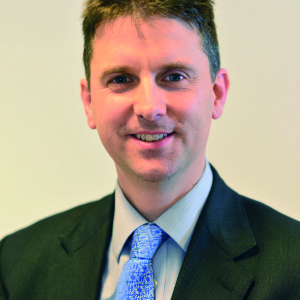 David Russell
Chief executive, Education and Training Foundation
In all the talk about colleges and others needing to be business-like, the first principle of good business is being forgotten. First have a good product or service. We will only navigate the challenges of area reviews and financial pressures if we remember that the sector exists to provide excellent teaching and learning. In trying times, a central emphasis on professionalism, standards, and sharing effective practice will be more needed than ever. The FE and training sector delivers enormous benefit to individuals and the broader economy, but the sector must invest in its staff, its leaders and its governors.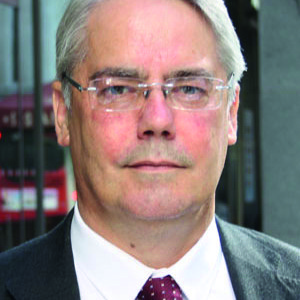 Stephen Wright
Chief executive, Federation of Awarding Bodies
Our hope is that 2016 brings some stability to a sector that has suffered from perpetual revolution in recent years. We are looking forward to the effective implementation of the proposals announced in the recent CSR without backtracking. Replacing uncertainty with the clarity we need to deliver the excellent vocational skills and knowledge essential to the success of employers, learners and the economy as a whole.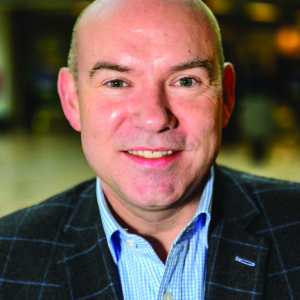 Dr Neil Bentley
Chief executive, Find a Future 
For 2016, I want to see our WorldSkills UK competitors — past and present — get the recognition they deserve for their success. Speaking with competitors at this year's Skills Show confirmed the important role skills competitions play in developing character and key employability skills. And by using knowledge gained from competing nationally and internationally, we know we are working to benchmarks that will equip more young people with the right skills to help UK businesses better compete globally. So let's pull together to get more colleges and independent learning providers working with more employers to embed competitions into the mainstream of skills and apprenticeships.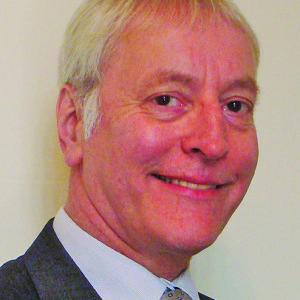 Sir Geoff Hall
General secretary of the Principals' Professional Council
When our children were young The Severn Valley Railway began their Santa Specials. The intoxicating aroma of mulled wine and roasting chestnuts greeted us as we arrived at Santa's grotto and there our children first met the man himself resplendent in white beard and red suit. Their look of wonderment stays with you for ever.The magical journey started at Kidderminster formerly the heart of carpet manufacturing latterly the centre of FE carpet bagging. Surely the area review for Worcestershire and the Marches has to include colleges with campuses in Kidderminster? Perhaps "The Kidderminster Question" will become FE's Lothian Question". After 18 years Devo-max might be providing an answer.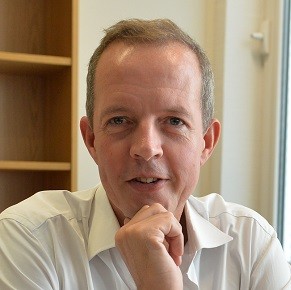 Nick Boles 
Skills Minister 
The Christmas period and the well-deserved rest it hopefully brings, is a good time to reflect on what has been a busy and successful year for FE. Whether it was the launch of the apprenticeships, smashing the target to create 2m apprenticeships or of course the excellent result achieved by our Team UK Champions in Sao Paulo — 2015 was a stellar year. The year has also seen significant developments for the sector, with the launch of the levy and the positive outcome of the spending review. Thank you to all the dedicated and talented people working in FE. Have a very merry Christmas, and roll on 2016.