Skills minister Anne Milton wants to launch a new youth pre-employment programme as early as next January.
In an exclusive interview with FE Week, Milton revealed she is already in cross-departmental discussions with ministers about the programme, which would prepare 16- to 25-year-olds for employment, whether that be apprenticeships or another route.
She said: "I don't think we are meeting the needs of that group of young people who possibly leave school without the minimum qualifications.
"I think you've got several departments who are doing work with some of them and I think we need to join all that up and set up a pre-employment programme which would be really good.
I don't think we are meeting the needs of that group of young people
"One of the issues for me is that if you are 16 or 17, nine months makes up a large percentage of your life, so every month that we don't do something is a large percentage of that person's life."
The Department for Work and Pensions has discussed the initiative with her, as has the Department for Education's early years' minister Nadhim Zahawi, as the programme could benefit people coming out of care.
But she has not consulted the Institute for Apprenticeships and Technical Education, as they are "busy and they have other things to do. They're working with employers designing apprenticeships. I don't think it should sit with them."
The programme could even be implemented without the usual review and pilot programme, which the minister said would be "the worst possible thing to do because it would take for ever".
Milton would instead rely on work that has already been done within the government on similar programmes such as traineeships, and also collect information from job centres, colleges, schools and not-for-profit organisations such as the Prince's Trust.
Her next step will be to get ministers from various parts of government together to compile an action plan.
"If you ask me the next thing I want to concentrate on it would be that: ministers coming together behind a programme that really works, and jointly putting money in a pot to make it work."
Without having discussed it with civil servants, Milton said she would like something "on the racks" by January – giving the government only six months to put the programme together from scratch.
For comparison's sake, from the government's first mention of a traineeship programme in June 2012, it took until the following May for it to be launched, after originally being scheduled to launch in September 2013.
FE Week's interview was conducted following the release of a report into traineeships, which revealed that 75 per cent of those who take part move on to work or further study within a year of completing their programme.
The minister said when the report was published that she was "thrilled" to see how traineeships are "supporting young people to start their apprenticeship journey, get their first job or go to further study".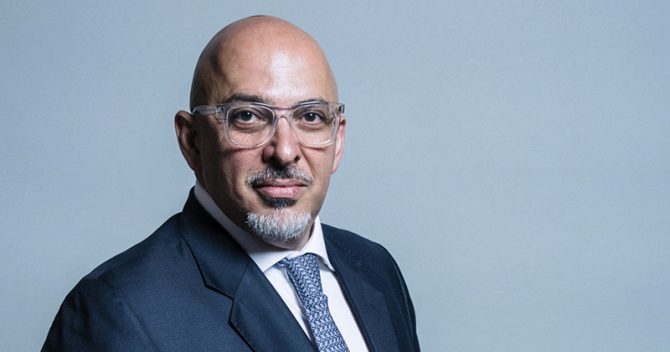 Many of the features of Milton's new initiative are seemingly already being done through traineeships, which prepare 16- to 24-year-olds for apprenticeships, though she said the new cross-departmental initiative will not be called traineeships as that would be "slightly misleading".
During the interview, Milton admitted her days as skills minister may be numbered, as whoever is elected the next Conservative leader and prime minister could remove her from the post.
She said: "We are going to have a new prime minister and government, and I would like you to press me or whoever comes into this job" on creating the programme.
Milton started in the role in June 2017, having previously served as deputy chief whip.
Despite being tipped by Fleet Street to replace Jeremy Hunt as health secretary in the cabinet reshuffle of January 2018, Milton stayed at the DfE and recently reached her two-year anniversary in the position.
She was supporting former education secretary Michael Gove in the election, who was knocked out of the race on Thursday. The contest is now between frontrunner and former foreign secretary Boris Johnson and Hunt, the current foreign secretary.