Two Midland colleges set to merge next month have won approval for their new name from Skills Minister Nick Boles after a local MP said their first suggestion was "an aggressive act" towards nearby competitor colleges.
Worcester College of Technology and New (North East Worcestershire) College were turned down by Mr Boles's predecessor, Matthew Hancock, who six weeks ago rejected their 'Worcestershire College' suggestion.
Conservative MP for Mid-Worcestershire Sir Peter Luff (pictured below right) had complained the name was "insensitive" to other colleges in the county, but he was happy with their 'Heart of Worcestershire College' proposal — and so was Mr Boles, a spokesperson for the Department for Business, Innovation and Skills told FE Week.
It comes with Worcester College of Technology principal Stuart Laverick (pictured above, bottom right) having been announced as the merged college's first principal, from August 1.
He said: "We are extremely pleased that the new name has been approved by the Skills Minister. Although finding a suitable name has not been easy, we believe that this name truly reflects the values of the new organisation.
"We are fiercely loyal to the residents and businesses within Worcestershire and are dedicated to providing relevant education and training to meet their needs. Over the next few years, we will work tirelessly to make Worcestershire proud of the standard of education and training provided by Heart of Worcestershire College."
Sir Peter had argued that 'Worcestershire College' potentially undermined South Worcestershire College and Warwickshire College, which has a campus in Pershore, Worcestershire.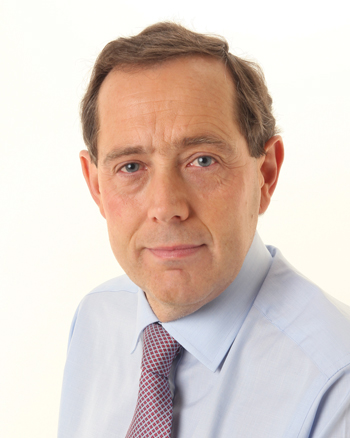 He wrote a strongly-worded email to college bosses about their first suggestion, saying: "Sorry to be negative, but it is a grossly insensitive name when you are not the only FE college in the county, but one of three.
"South Worcestershire and Pershore [which is situated in Worcestershire, but part of Warwickshire College]… are excellent institutions that would be marginalised by the name chosen.
"This county-wide name for a college that only serves part of the county would make their marketing much more difficult and be confusing to potential students. Indeed, it looks a very aggressive act to me — I urge the governors to think again."
And Mr Hancock's subsequent rejection came with the BIS statement: "The request to change the name of North East Worcestershire College to Worcestershire College following the merger with Worcester College of Technology has been declined. All parties have been informed and the decision was taken in line with the department's name-change guidance.
"The guidance states that a corporation name should not be confusing or misleading and as such should not wrongly suggest regional or national pre-eminence, or imply that a college serves a wider or different area than is the case. We are more than happy to consider a new name-change application."
However, Mr Luff had already welcomed the second suggestion and today said: "This is a very sensible outcome. The previous name would have been very misleading and undermined the other colleges in the county. The new name is much better."
The merged college will cater for around 10,000 students in total and employ around 1,000 staff. A spokesperson for the colleges said the new website address would be howcollege.ac.uk and added that new email addresses were yet to be finalised.
Nobody from South Worcestershire College was available for comment. Warwickshire College declined to comment.