The Department for Business, Innovation and Skills has received a "significant" response in its effort to boost the five-strong team of advisers to FE Commissioner Dr David Collins (pictured above from an FE Week cartoon story in November).
The application process for the part-time roles, which pay a daily rate of £600, closed on July 11 with appointments to the one-year contract posts expected by the end of the month.
A BIS spokesperson declined to reveal exactly how many applications had been received, but she said: "No appointments have yet been made, interviews are scheduled to take place in the next few weeks.
"It's not appropriate to comment on the number of applications at this stage, but we have had a significant response to the recruitment of additional FE advisers.
"We are confident that with the significant number of applications, we will be able to recruit a number of additional FE advisers who have the necessary skills and expertise by the end of the summer."
The spokesperson went on to say that the recruitment drive was not being carried out to replace advisers, but in a bid to add to the advisory team, which was first revealed in August having initially been planned as a seven-strong group.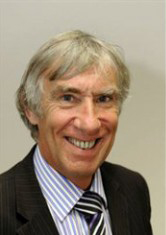 She declined to say why the team, which has so far carried out 10 inspections, needed to be expanded nor by exactly how many advisers.
She said: "There are currently five FE advisers supporting the FE Commissioner. The decision to recruit additional FE advisers is not to replace existing ones but to further ensure that the FE Commissioner is able to be fully supported in his assessments wherever they happen across the country.
"The aim of the current recruitment is to identify more people who bring the right experience, credibility and expertise to become an FE adviser."
Dr Collins's team of advisers includes Marilyn Hawkins, chair of the 157 Group for 2011/12, and Malcolm Cooper, managing director and owner of MCA Cooper associates, which advises FE providers on finance and general management issues.
Lynn Forrester, director of Quality4fe, which is part of the FE Solutions confederation, and David Williams, director at education management consultancy W3 Advisory Limited, complete the team of FE Commissioner advisers along with Joanna Gaukroger, director of J2J Partnership Limited and former principal of Tower Hamlets College and Kensington and Chelsea College.
The latest FE Commissioner advisers job ad, carried by FE Week last month, read: "FE advisers are critical in tackling weak performance within the sector and supporting the work of the FE Commissioner.
"Recognising the range of assessments being undertaken by the FE Commissioner across the country, there is a need to increase this resource and as such BIS is looking to recruit a number of additional FE advisers.
"We are seeking high calibre individuals with a good knowledge and understanding of the education sector and a proven track record in change management and commercial skills. We are looking to appoint candidates who will bring excellent analytical skills and the ability to make recommendations based on complex evidence.
"These roles present an outstanding opportunity to help create a world class FE sector that will deliver benefits now and for generations to come.
"These are national roles that are being offered on one-year fixed term contracts, on a part time basis. The roles will be remunerated at up to £600 a day for circa 60-80 days."