Nearly half of all colleges and schools with sixth forms have had to reduce student mental health and careers support this year due to crippling 16 to 19 government funding cuts.
The concerning finding, revealed in a new funding impact survey of 278 schools and colleges by the Sixth Form Colleges Association, is a substantial increase on what was reported last year and comes despite the government making both areas key political priorities to improve on.
The survey also found that over three quarters of respondents do not believe the amount of funding they will receive next year will be sufficient to provide the support required by disadvantaged students.
We will not be able to provide any more mental health and tutorial support
The SFCA's research was conducted on behalf of the twelve organisations behind the Raise the Rate campaign, which is calling for the base rate for all 16 to 18 year old students to be increased from to £4,760 in the upcoming spending review, after being stuck at £4,000 for the last five years.
The association said the chancellor's spending review is "make or break" for sixth form education.
FE Week spoke to two colleges struggling with the financial constraints to find out how they are being impacted on the ground.
Mike Hill, principal of Carmel College in Merseyside, explained that he has been forced to cut the college's careers department and foundation learning department for students with learning difficulties down from a five-day offer to just four days.
"It has also been really difficult for us to offer permanent contract to staff in the learning support teams because funding is changing not only each year but also within the year, which means we are constantly having to let people go," he said.
"We now have to wait for students to appear, work out the funding and reappoint people. It has been really, really challenging."
He added: "We are almost unable to offer any extracurricular support unless students are being funded externally. Offering students anything beyond their subjects has almost come to a halt now in colleges like ours."
Limor Feingold, director of finance at Brockenhurst College, told FE Week that his college's funding for disadvantaged students support is set to be been reduced by £180,000, or 40 per cent, next year.
"This means we will not be able to provide any more mental health support and tutorial support than we already do even though our student numbers might be growing," he said.
Feingold added that the college has been forced to cut wellbeing support services costs and career advice by £80,000 to meet its budget requirements this year.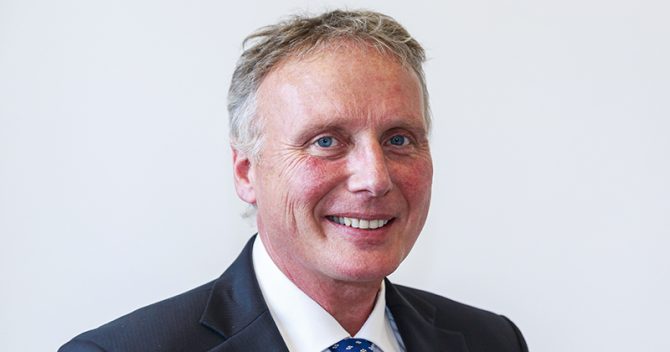 The SFCA survey said the extent of cuts to student support services has been "more noticeable" overall than in the previous academic year.
It found that the number of schools and colleges that have reduced mental health support has leapt from 32 per cent to 48 per cent, employability skills from 25 per cent to 41 per cent and careers guidance from 28 per cent to 41 per cent.
A previous FE Week investigation found that colleges are increasingly sending students with serious mental health issues to accident and emergency, due to lack of other options as a result of substantial reductions in funding in other years.
Today's funding impact survey also found that 81 per cent of schools and colleges are teaching students in larger class sizes, 68 per cent moved from a four subject A-level offer as standard to three, and 46 per cent have reduced delivery hours of individual courses.
Bill Watkin, chief executive of the Sixth Form Colleges Association said: "Today's report makes it absolutely clear that the government must increase the funding rate for sixth form students in this year's spending review. And this increase must go well beyond meeting the rising costs faced by schools and colleges.
"If we are to keep key subjects on the timetable, offer a wide range of extra-curricular experiences, and provide the essential support activities that our young people need and deserve, the government must raise the rate to at least £4,760 per student, per year."