A team of the country's most skilled young people have been selected to represent the UK at EuroSkills 2016, but what is its purpose and what benefits can it have on our competitors? Billy Camden investigates
Twenty of the country's top apprentices and learners will be going for gold at EuroSkills Gothenburg 2016, after being selected for Team UK.
They will compete against the most talented young people, under the age of 25, from more than 30 European countries in more than 35 different skill areas ranging from gardening and stonemasonry to bricklaying and web design.
This year's competition, taking place from December 1 to 3 in Sweden, will be celebrated as more of a "highpoint" event for the competitors than ever before.
Ben Blackledge, director of education at WorldSkills UK, the organisation that oversees the selection process for the British WorldSkills team, told FE Week: "Being in a European final is a massive achievement and should be celebrated accordingly.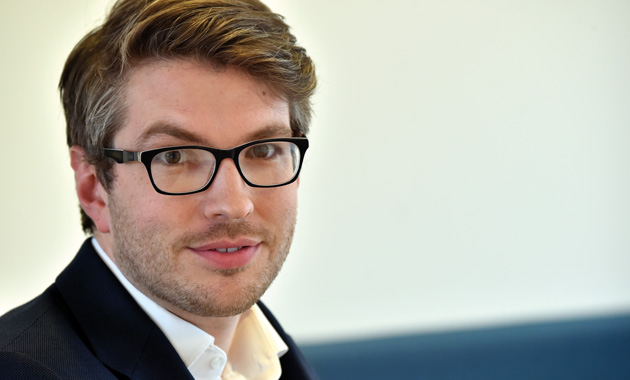 "So, while EuroSkills will still be used as a preparation event for WorldSkills, it will also be used as a motivational event for the team and highlighted as a highpoint in the training process they go through.
"We are only sending our young people who we think will do the best."
The team will therefore be looking to better the haul of three golds, six silvers and three medallions for excellence they picked up at EuroSkills 2014 in Lille.
Mr Blackledge said the competition would also be used to "benchmark" the employability skills of the UK's apprentices with those from the rest of Europe.
"That is not just in terms of the actual competition, but also how we prepare our competitors, what happens when they get back, how they progress, and so on," he said.
The members of Team UK were selected after excelling in the national finals at the Skills Show.
At the national finals, competitors operate at a level three standard, WorldSkills operates around a level six, and EuroSkills is "somewhere in between", so the team can certainly expect a step up in class when they take to the stage in Gothenburg.
No matter the outcome in terms of medals however, the competitors are set to come back with a greater set of skills that add to their employability credentials, according to Mr Blackledge.
He said: "Ex-competitors have said that being involved in these kinds of competitions improved not only their technical skills, but their professional skills, the kinds of things that we know employers are really keen on.
"These high pressure environments are closely aligned to what it would be like in industry, delivering projects on time, to high quality, so it is best to compete as many times as they can."
Members of Team UK will now go on to complete an intensive training programme, supported by their trainers, employers and training providers, before competing in Sweden.
After the Euros the competitors will go on to compete for a place at WorldSkills Abu Dhabi 2017.
Last year, the UK team took home three gold, four silver, and two bronze medals from WorldSkills in Sao Paulo, Brazil.
---
ANGUS Bruce-Gardner — Cabinet maker
Cabinet maker Angus Bruce-Gardner is hoping his tireless work will pay off with a gold medal in Gothenburg after giving up his social life for two years to prepare for the competitions.
The 21-year-old, who is an apprentice with Waters and Acland and trains at Chichester College, said he has had to dedicate his evenings and weekends to "constantly prepare", but it was all worth it when he got selected for Team UK.
"I didn't think I was going to get in because the competition was so tough but when I was told I was very excited," Angus said.
"The process has been really hard and at such a high level so far. I haven't really had a social life for the last couple of years because I've just been on it the whole time and focussed on being successful."
Angus said that his dedication will also benefit his career because WorldSkills credentials are "recognised by the biggest companies".
He added: "I'm looking forward to competing abroad and representing the UK. It will be a really good and new experience."
---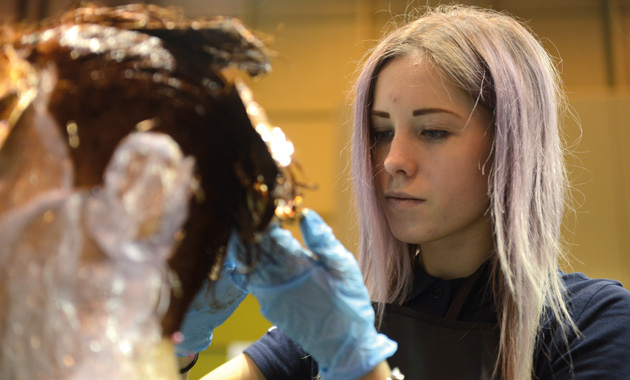 Lucy Knight — Hairdressing
Lucy Knight is hoping her day-to-day experience of owning her own hairdressing salon will give her the edge over the competition in December.
The 21-year-old, who opened Hair by Knight in Bristol two years ago, also has past experience of competing in the high pressure competitions, having previously been selected for Squad UK.
"I was in the squad but I didn't go to EuroSkills last time, it makes you want it that little bit more now," Lucy said.
"It is amazing to be given the chance to go over and represent the UK and show that I am one of the best hairdressers this country has."
Lucy said her career had already benefitted from being part of the WorldSkills set up and predicted it would only get better as a result of being selected for the games in Gothenburg.
She said: "On my website I've got details about my participation in Squad UK, and you don't realise that a lot of people actually do read that before coming to you for a job.
"It certainly gets my name out there and builds my reputation a bit more."
---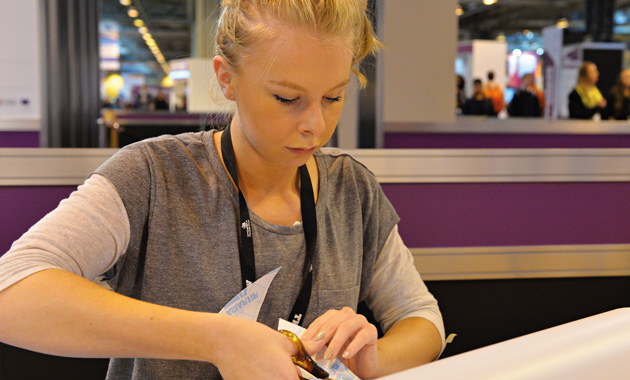 Julianne Lavery — Trainer
Competitors will need intrinsic motivation as well as world class talent to be successful at EuroSkills, according to veteran expert Julianne Lavery.
Ms Lavery (pictured right), who has worked with WorldSkills UK since 2012 and trains the visual merchandising competitors, also said their mental strength must be of the highest order if they want to win gold. She told FE Week: "EuroSkills is a step up from anything these young people have done before because they are suddenly facing a more international competition and market.
"The nationals help to highlight someone who is slightly more innovative than our national expectation.
"We then add on another layer to their overall ability, so that by the time they get to the Euros their confidence, interpersonal, and time management skills are more ready for industry."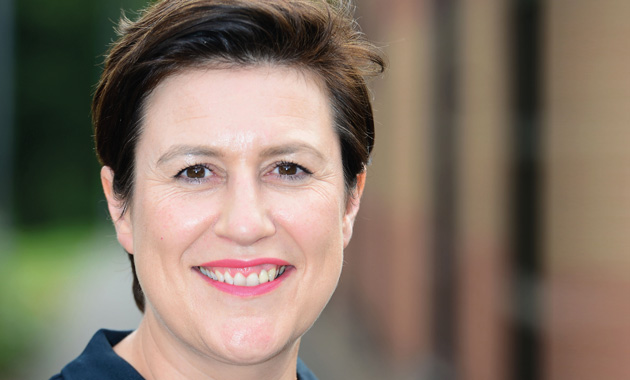 But competitors can expect an "endless" repertoire of industry ready skills once they return, Ms Lavery added.
"Every competitor I have trained has ended up getting an amazing job because their skills base is so much more advanced.
"On top of that they've got confidence and interpersonal skills, they've travelled the world and matured into adults. The list is endless."
---
Full details of this year's competitors