A team of education and business leaders have been assembled to drive the use of skills in "levelling up" and attracting investment to the UK economy.
The Skills Taskforce for Global Britain, commissioned and supported by but independent of WorldSkills UK and accountancy firm EY, is being launched at the former organisation's virtual International Skills Summit today.
Chaired by former Confederation of British Industry director general John Cridland, the 11-strong taskforce will also include EY's lead partner for learning and skills in the UK Josie Cluer, DfE non-executive director Ruby MacGregor-Smith, and skills sector leader Ann Limb. WorldSkills UK chief executive Neil Bentley-Gockmann will oversee the committee. (The full list of members is below.)
Taskforce will highlight 'crucial role' of high-quality skills
At the summit, hosted by Dudley College of Technology and sponsored by NCFE, Bentley-Gockmann is expected to say the taskforce will "highlight the crucial role of high-quality skills for employers in internationally traded sectors to attract inward investment to all parts of the UK – and help level up our economy.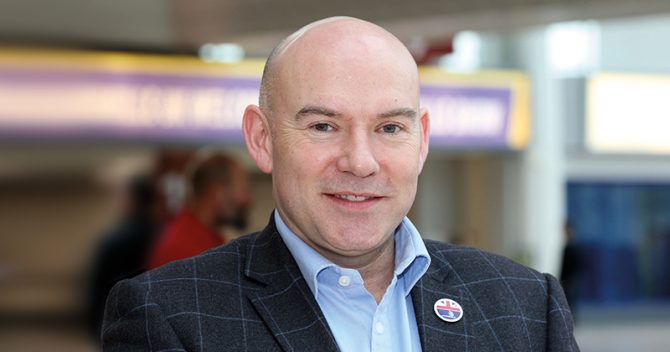 "Bolstering our ability to attract international investment will bring huge benefits in terms of jobs, technology and innovation – not just in big multi-national firms, but in clusters of smaller firms and supply chains across the towns, cities, regions and nations."
The taskforce will be preparing a 'Roadmap to 2030' which will set out how, by the end of this decade, the skills of the UK's young people will be recognised as attracting investment in the UK.
Questions the roadmap will seek to answer include how our skills compares with competitor countries, what are international investors looking for in terms of skills in the UK, and are all parts of the UK able to attract inward investment.
Cridland said the taskforce "has much work to do," as: "With global competition for inward investment getting fiercer every year, the UK must be able to add world-class skills to its international calling card."
The taskforce will build on the work of the WorldSkills UK Centre of Excellence, a three-year pilot project using WorldSkills UK skills coaches to train up teaching staff. Applications for the centre's second wave opened on Monday.
What's happening at the International Skills Summit?
Today's summit will also feature speeches by shadow education secretary Kate Green, director of The Social Market Foundation James Kirkup, and Dudley College's principal Neil Thomas.
To register for the event, visit https://www.worldskillsuk.org/insights/international-skills-summit-skills-for-growth/
The full list of taskforce members is as follows:
John Cridland CBE (Chair)
Josie Cluer (Partner EY),
Baroness Ruby MacGregor-Smith CBE (President British Chambers of Commerce, non-exec Board Member Department of Education)
Neil Rami (Chief Executive West Midlands Growth Company)
Chris Sutton (Welsh Government's Ministerial Advisory Board for the Economy, former Chair CBI Wales)
Linda Urquhart OBE (Non-executive Director Coutts and Edinburgh Airport)
Stephen Burgin (Board Director, Offshore Wind Growth Partnership, Chair of Governors, South Staffordshire College, Former Vice President GE Power Europe, Pro Chancellor Staffordshire University)
Andrew Hodgson OBE (Former Chair of North East Local Enterprise Partnership, Airbus and BAE Systems)
Dr Ann Limb CBE (Independent Business Chair of the UK Innovation Corridor
Marie-Therese McGivern (Strategic Investment Board Northern Ireland, Skills Advisory Board Belfast Region City Deal, Chair Belfast Maritime Board)
Dr Adam Marshall (Adviser, CMI and Flint Global, former DG British Chambers of Commerce)