Awarding organisation (AO) NCFE is set to appoint Loughborough College principal Esme Winch (pictured above) as its first managing director.
The Newcastle upon Tyne-based AO has also unveiled a new commercial and finance director as part of a senior team revamp.
A spokesperson for the AO said Ms Winch, whose post had been newly-created due to the "ongoing growth of the company" and would begin from January, would oversee day-to-day operations in awarding, and work closely with NCFE chief executive David Grailey.
Ms Winch said she was "delighted" at her appointment "at a time of such rapid change and development" in the sector.
"NCFE's well-recognised strengths underpin an ambitious and confident outlook on the future," she added.
Ms Winch has been principal and chief executive of Loughborough College since September 2012 and before that was group director for finance at Newcastle College Group (NCG). Her 35-year career has also included a management buy-out of Paperchase and senior roles at high profile companies such as Timberland, Laura Ashley and Polo Ralph Lauren's office in Paris.
Audrey Traynor, chair of governors at Loughborough College said Ms Winch was "leaving the college in an excellent position for the future".
"The governors, staff and students of Loughborough College would like to wish Esme all the very best for her new appointment with NCFE," said Ms Traynor.
Heather MacDonald, who was principal of Sheffield College until June, replaces Ms Winch as interim principal from October 1. Ms Winch will be on leave from October 2 until taking up her post with NCFE.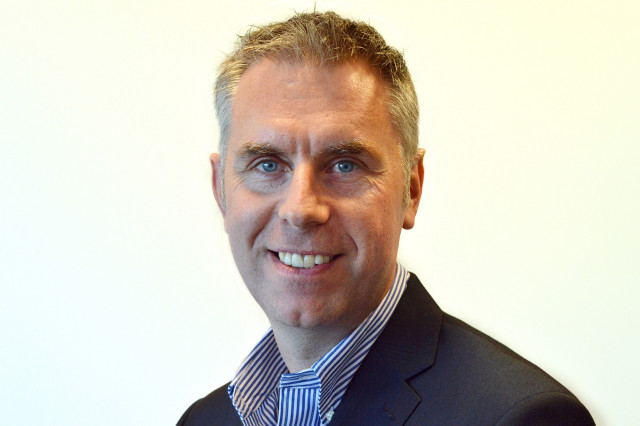 Joining Ms Winch at NCFE is chartered accountant Phil Murray (pictured right) as commercial and financial director. The role was previously known as director of business services, and was most recently held by Graeme Walker, who left the post in September last year.
Ms Winch and Mr Murray are joining NCFE shortly after the awarding organisation's acquisition of the  Council for Awards in Care, Health and Education (Cache).
"I'm pleased to be working with an award-winning organisation that has such a strong reputation nationally for awarding and customer service," said Mr Murray.
"I was keen to join NCFE as I recognised it was an organisation that was looking to grow, and that although there are of course challenges within the FE sector, there are also opportunities for consolidation.
"The recent acquisition of specialist AO Cache is a major milestone in NCFE achieving its ambitions. I'm looking forward to helping NCFE to grow and develop further in the coming years, and to being part of this forward-thinking organisation's exciting vision for the future."
Mr Grailey said: "Our new directors' extensive experience will be crucial as we move forward with this as well as other developments and projects we have in the pipeline.
"We're thrilled to welcome Esme and Phil to NCFE and are confident that they will play a significant role in our ambitious short-term and long-term plans for growth, helping our strategic management team to drive NCFE forward."