Another university technical college looks set to close just three years after opening.
Sir Simon Milton Westminster UTC, named after the former Conservative politician, announced last week it would be pausing student recruitment from the next academic year.
This is while "the UTC's future is decided", with chair Andrew Christie saying the "difficult but pragmatic" decision was taken as "the school has not attracted the level of interest that we had hoped from students looking at different options for their studies.
"As a consequence, we are working with the Department for Education to identify a way forward."
The UTC opened in 2017 and specialises in science, technology, engineering and maths. It has capacity for 550 students aged 14 to 19 but has just under 150 on roll currently. The college is yet to be inspected by Ofsted.
According to its latest financial statements, for the year ending July 2019, the UTC had £319,000 in capital grants that year, on top of £395,000 in 2018, and just over £1 million in 2017.
UTC 'working with the Department for Education to identify a way forward'
Christie appeared to indicate the UTC will close by providing assurance in his statement that "this does not mean the end of technical education being offered on our fantastic site".
When asked for more detail about this, a spokesperson said: "There is an ongoing commitment for the site to be used to support technical education moving forward.
"How this will be achieved will be discussed after the future of the UTC has been determined and agreed, and will be a matter for the DfE." 
The UTC's 2019 accounts reveal the college had been in discussions to join Fulham Boys School multi-academy trust, with a decision on whether the DfE would approve the move scheduled for March 2020.
But this didn't get the go ahead. When asked what happened with the merger, the spokesperson would only say the MAT had "provided specific services to support the UTC's administration functions.
"This, in part, helped provide the capacity for the UTC to look at all the options available to us for the future."
More than 50 UTCs have opened since they were launched in 2010 by former education secretary Lord Baker. Many of the colleges have, however, faced difficulties recruiting students and staying afloat financially.
Eleven have closed to date.
In January, the future of another UTC looked in doubt after East London UTC was slapped with a second financial notice to improve. It received a £375,000 government bailout in 2020 after recording a £1.8 million deficit.
In order to mitigate low student numbers, a number of UTCs have begun recruiting students at age 13 or even 11, rather than their traditional starting age of 14.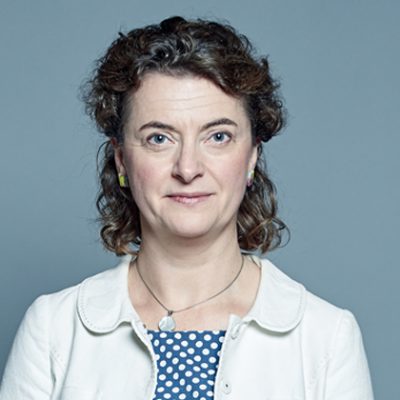 Schools system minister Baroness Berridge was quizzed on the future of UTCs during an accountability hearing with the Commons education select committee on Thursday.
She told MPs the government hopes to have a "strong sustainable group of UTCs" by the autumn and claimed there is "no bar or prejudice against them".
"The programme has had challenges in relation to the typical entry point, but there are many that are really successful,"
Berridge said: "We are working to make sure by autumn we have worked through any of the issues that are remaining."
Asked whether there should be more of them, she said only "if there is a bid with a clear vision for the involvement of employers and particularly with the support of the local authority."