As both a former FE learner and lecturer, Labour MP for Birmingham and Selly Oak Steve McCabe knows the sector intimately.
Born in Thornhill maternity hospital on the West coast of Scotland in 1955, McCabe was the middle child between two sisters, Sandra and Susan.
His mother was a housewife who later worked as a dinner lady in a local school, while his father's jobs included working at a Rootes car factory.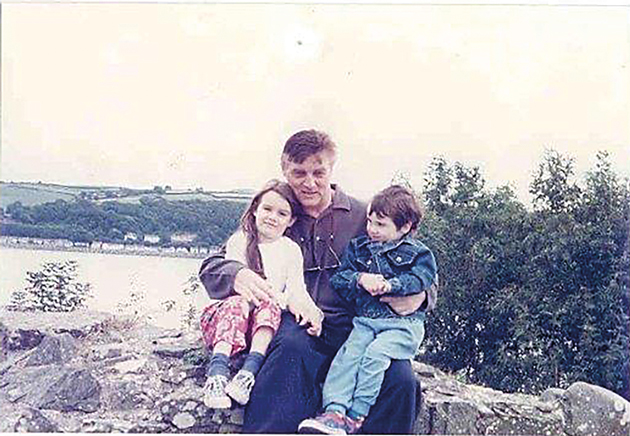 McCabe's first experience of education came at Boglestone Primary School in Port Glasgow, which he remembers fondly for its expansive playing fields. He and his sisters then went to the same local secondary school, Port Glasgow High School.
"Boys were primarily prepared for jobs in the shipyard. Clever boys went to work in the drawing office, and then you worked your way down the trades," he explains.
"Girls were primarily trained for childcare, domestic science or factory work."
Taking the Scottish Higher exams — the equivalent of A-levels — in his fifth year opened the door for McCabe to attend Moray House College in Edinburgh, where he studied social care.
I think in order to be able to accommodate a changing employment market, we probably do need to rationalise and specialise
The college, which is now part of Edinburgh University, specialised in teacher training, PE teaching and social and community work skills.
In hindsight, he says that 18 or 19 years old was quite young to train in the social care profession.
"We had a broad range of subjects that we were taught, we did a number of practical placements and in theory I acquired some skills – but if I'm really truthful I was pretty clueless!" he says.
His first full time job took him to Wolverhampton to join a social work area team. His mentor at the time was his boss, Doreen van Hiley, who he says was a very positive influence, and helped him to survive the first 18 months.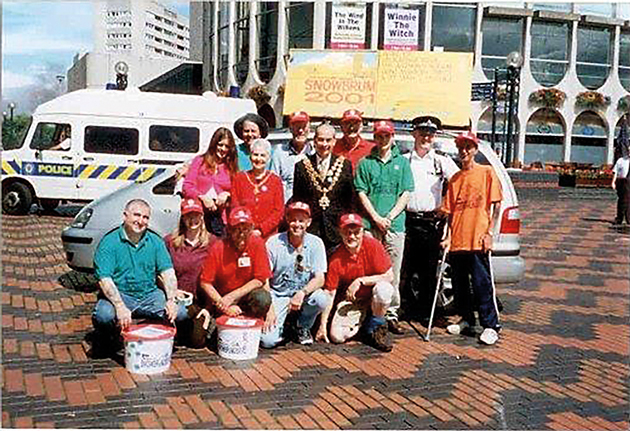 As the work went on he found himself engaging with the world of FE again, working with students from local colleges in both Wolverhampton and Newbury in Berkshire.
"In those days it was quite common to take students sometimes for placements, experience and opportunities … I worked for a spell with young offenders and I had contact with FE colleges through helping students to get through their training courses."
He found working with colleges a "patchy" process.
"Although there have been dramatic changes in the FE sector over the years, some of it doesn't strike me as that different," explains McCabe.
"There were always arguments about funding, there were always arguments about people who want to offer courses in a particular way, and there were always customers who were seeking something that didn't quite fit the model that the college was trying to sell — the challenge is how you make those things responsive to real demand."
McCabe had a chance to experience this challenge head on when in 1985, after a decade in social work, he completed a Master's degree in the subject at the University of Bradford. It made him think more about the way social work education was being offered in colleges, and he took a position as a lecturer at North East Worcestershire College in Bromsgrove.
He taught mostly older students over three years, and says it was a great experience.
"They were fascinating people, usually people who were a bit frightened by education, because their earlier experiences hadn't been so great. But they were really clever, interesting folk to work with," says McCabe.
"I did teach a class of young people who were doing a primary social care course, which was quite entertaining and amusing, and I also taught one class for adult returners — people who had no formal academic qualifications at all."
McCabe then moved to do two years of part time child care work with the Family Protection Team, combined with a part time research job for the British Association of Social Workers, looking at childcare for young offenders.
Now in his 30s, he did five years working for the Central Council for Education and Training in Social Work (CETS), as a regional adviser responsible for advising on changes in curriculum and inspecting and setting up social work training programmes, including the launch of the health and social care NVQs.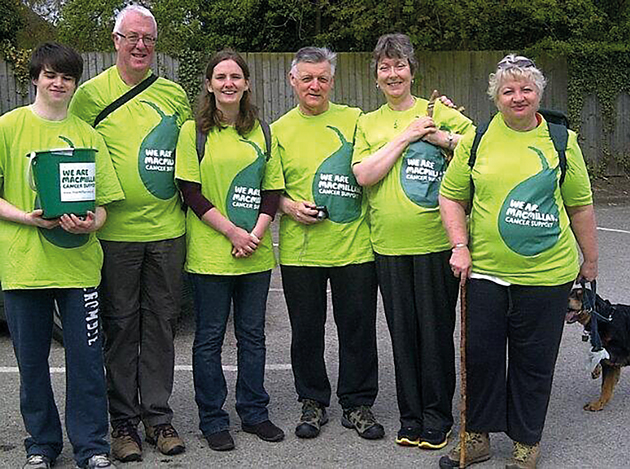 "It was an exciting and interesting time when issues like gender, equality and racism were surfacing where social work training had almost been devoid of content in those areas for years before," he says.
Alongside working for CETS, McCabe was also selected as a local councillor in Birmingham in 1990, and later became a father to Rhianna and then Keiron, who are now 22 and 19 years old. Rhianna is completing an information and administration apprenticeship with the local authority and Keiron is in his first year of a law degree at the University of Bristol.
In 1997, McCabe won the seat of Birmingham Hall Green, holding it until 2010 when the boundaries were changed, making him the MP for Birmingham Selly Oak.
He has worked with the colleges in his constituency in a variety of ways, particularly South and City College which was created through the amalgamation of South Birmingham College & City College Birmingham in 2012.
It's an experience that has helped him form a view of today's sector and the issues it faces.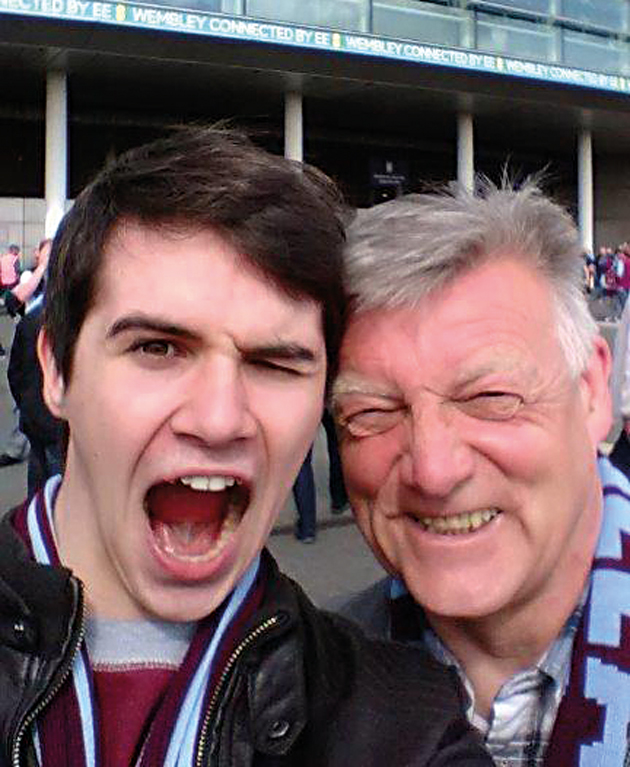 "I think in order to be able to accommodate a changing employment market, we probably do need to rationalise and specialise a bit. But with anything like that there will be good historical and territorial arguments which will make that very difficult for people," he adds.
During his political career McCabe has taken a special focus on education, working as Charles Clarke's Parliamentary Private Secretary when he was Secretary of State for Education and then taking up the position of Shadow Children and Families Minister under Ed Miliband's leadership of the Labour Party.
He still follows developments in the education sector, including the government's post-16 education and training area review process. McCabe, who is divorced, now lives in King's Heath with his partner of 10 years, Fiona Gordon, and his local area and constituency fell under the first wave of area reviews.
"I'm a bit sceptical about [area reviews] because I think maybe this is the government just simply thinking about money, and the danger is it may become a cash recovery exercise," he says.
"But the idea that we have a review that seeks to develop a greater knowledge of the demands of the market and sectors, and tries to come up with a rational plan with a significant degree of specialism where it's appropriate quite appeals to me."
Looking to the future for FE, McCabe says he would like to see more coherence across the education sector as a whole.
"We waste a phenomenal amount of resource, and we fail to capitalise on the best practice," he explains.
"We need to create a facility for lifelong learning. People are going to have to train, update, and retrain throughout their lives now — that is part of living in a flexible economy with changing demand."
————————————————————————————————————————-
It's a personal thing
What's your favourite book?
It's probably The Ragged-Trousered Philanthropist, because it had such a big impact on me when I was at a young age, and it made me think a lot about politics
What do you do to switch off from work?
I read, I cook and I watch Aston Villa getting beat
What's your pet hate?
People on the bus with headphones on that they're sharing with me
If you could invite anyone to a dinner party, living or dead, who would it be?
I'd definitely invite Jose Mourinho [former Chelsea football team manager] and his banker, and I would ask his banker to buy Aston Villa and Mourinho to manage them
What did you want to be when you were growing up?
A policeman or a train driver