The Labour Party has today launched a consultation on its plans for a National Education Service.
Running for 12 weeks, the England-wide consultation is seeking views on the party's education policies which were officially launched during the general election campaign last year.
The NES is Labour's umbrella term for a raft of pledged reforms, including free adult education and the return of the Education Maintenance Allowance for 16 to 19 year-olds.
However, the new seven page consultation document is light on detail and doesn't include any costings for how these policies would be implemented.
Instead, it simply states that Labours "ambition" is of a "National Education Service providing an excellent education for all those who need it, available from cradle to grave".
The values that will underpin the NES were outlined at Labour Party Conference last year by Angela Rayner (pictured above), the shadow education secretary, during which she also pledged to invest one billion pounds to deliver T-levels.
These principles now form the basis of the wider consultation on how this policy will be developed.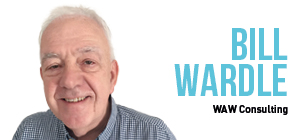 It asks for any amendments that should be made to the principles outlined in the draft charter, and asks what Labour can do to "reduce the fragmentation of the education system" and move towards an approach that is "integrated and promotes lifelong learning".
It also asks how "genuine parity of esteem" between academic and vocational education can be achieved, as well as how to improve outcomes for those young people who do not choose to follow what is seen as the traditional academic route.
Beyond the official education reforms announced by Labour during its election campaign, there have been a couple of big hints at other areas relating to FE that the party would change.
At the Association of College's conference in November, Labour leader Jeremy Corbyn told FE Week that colleges' status as independent corporations could be at risk under his plan for free lifelong learning.
"We feel there's a danger with the independent model of college education that they get too far away from local communities and local education authorities," he said.
"And what we're looking to is a model that will bring them closer to that, but not removing the important connection with local industry."
Labour's proposed NES would also look seriously at devolving apprenticeships and other skills funding, and not just the adult education budget – a pledge made by shadow skills minister Gordon Marsden at FE Week's Annual Apprenticeship Conference last month.
The party's consultation document says the NES is needed because the Conservatives have "created an education system that is increasingly fragmented and, for too many, inaccessible".
"The drive towards academisation since 2010; an early years and childcare system divided into a complex series of both demand and supply side entitlements and subsidies; and a system of both higher and adult education that is increasingly reliant on personal debt, has made it harder for learners and their families to navigate the system and to access it whenever they need to," it adds.
Labour has set up a website where those in education and others can submit their views. The consultation closes on June 24, 2018.