Further Education Commissioner Dr David Collins has been given a knighthood for services to the sector in the New Year's Honours list.
A Damehood was also granted to chief regulator and chief executive of Ofqual Glenys Stacey, while CBEs went to Association of Colleges (AoC) chief executive Martin Doel and former AoC president Richard Atkins for services to FE.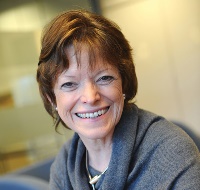 Sam Parrett, who has been principal of Bromley College of Further and Higher Education since 2010, was also awarded an OBE, in the list which recognised the efforts and achievements of a number of senior FE and skills-related figures.
Dr Collins CBE (pictured above), who has so far reported on more than 30 struggling FE providers and is currently overseeing the first wave of seven post-16 education and training reviews involving 83 colleges, said: "I am absolutely delighted to be honoured in this way. I would like to thank the excellent colleagues I have worked with over the years — FE is very much about teamwork and I have been fortunate to have worked with some brilliant teams."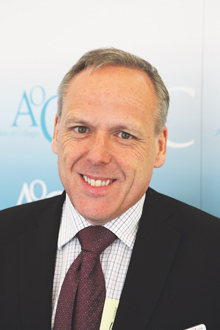 Dr Collins was principal of South Cheshire College Group for 16 years from 1993, before serving the same post in an interim capacity at Guildford College Group for 2011/12.
The appointment of the ex-president of the Association of Colleges, who was also a former interim chief executive of the Learning and Skills Improvement Service, as FE Commissioner was announced by the government in November 2013.
Mr Doel, who has been with AoC for more than seven years, announced last month that he would be standing down as chief executive, and moving to a new professorship for the Further Education Trust for Leadership (Fetl).
He said today that "to be awarded a CBE is a great honour and one which I am delighted to receive".
"Colleges are truly inspirational and it is important to me and everyone at AoC that the sector is recognised for the key role it plays in educating and training millions of people every year," he added.
Ms Stacey joined the qualifications watchdog as its chief executive and chief regulator designate in March 2011.
She confirmed in August that she will be standing down from the position in February 2016.
Commenting on her Damehood, Ms Stacey said: "I am deeply moved to have been honoured in this way. Like many others, I have found great satisfaction in serving the public and I am looking forward to my new role and the contributions I hope to make."
Principal of Exeter College, which was rated as 'outstanding' across the board in February last year, Mr Atkins was AoC president last academic year.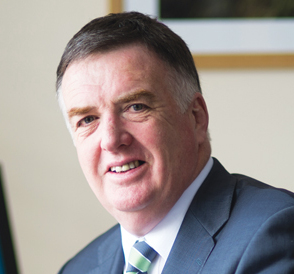 He told FE Week in May that he had postponed his retirement originally planned for Christmas this year (2015) to oversee the process that could lead to merger with Devon-based Petroc College, which received a grade two Ofsted rating in April 2012.
"I am delighted and proud to have been awarded a CBE which, l believe, recognises the successes that we have achieved together at Exeter College over recent years, together with my work last year as AoC president, when we worked so hard both to highlight the impact of the spending cuts on colleges and suggest ways of raising additional income for FE," he said.
"The honour came as a total surprise in a letter from the Cabinet Office which I received about three weeks ago.
"I shall be retiring from being a principal at the end of March and this is a wonderful way to end that career."
Ms Parrett, principal of Bromley College of Further and Higher Education, which was rated 'good' by Ofsted in February 2013, was given her OBE for services to FE.
She said: "I am deeply honoured and privileged to have been awarded an OBE.
"In truth, this recognition is as much on behalf of my fellow members of staff and governors as well as the college's students, partners and local employers.
"Without their dedication, support and commitment, this award would not have been possible."
Catherine Hill, deputy principal of Blackpool and the Fylde College, has also gained an OBE for services to education, having worked in the FE sector for 30 years.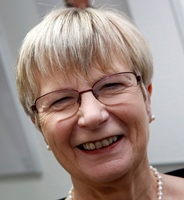 Ms Hill came to Blackpool and the Fylde College in 2005 as head of quality and standards and in 2013 became deputy principal with responsibility for of all college curriculum areas.
During her time with the college it has been graded 'outstanding' by Ofsted in November 2013.
Commenting on her award, Ms Hill said: "It gives me great pleasure to accept this honour. I am humbled that the work that I am so fervently passionate and committed to has been recognised.
"I would like to thank the teams of people I have worked with across the years, all of whom played a role in me receiving this honour."
Richard Ward, head of offender learning at the Department for Business, Innovation and Skills (BIS) received an OBE for services to adult education.
He said: "It is a great privilege to be recognised in this way.
"I know very well how fortunate I am to be involved in such interesting and engaging areas of policy, especially prison education, and to have been surrounded and led — across departmental boundaries — by so many terrific and supportive colleagues."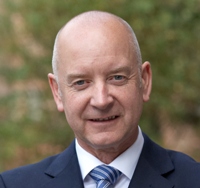 Bob Paton, managing director for the Newcastle Delivery Centre of professional services company Accenture, was also awarded a CBE for his contribution to IT skills and apprenticeships in the north east.
Having joined Accenture in 1992, Mr Paton oversaw the successful launch and growth of the company's Newcastle Delivery Centre from 2010.
As the centre expanded Accenture launched its North East Apprenticeship Programme, offering IT training and on-the-job learning, leading to a foundation degree and a chance to work for the firm.
Mr Paton said: "I'm extremely proud and humbled to receive this honour for the north east.
"The award recognises the contribution of so many other people across the region. They have worked tirelessly to promote the IT skills agenda and they share my vision of building a world class technology workforce in the north east."
Here is the list of FE and Skills related names in the New Year's Honours list:
Knights Bachelor
Knighthoods
For services to FE:
Dr David Collins CBE (Gloucestershire), FE Commissioner
Dames Commander of the Order of the British Empire
For services to Education:
Glenys Stacey (Horley, Oxfordshire), chief regulator and chief executive of Ofqual
Commanders of the Order of the British Empire (CBE):
For services to FE:
Richard Atkins (South Petherton, Somerset), principal of Exeter College and former AoC president
Martin Doel (Huntingdon, Cambridgeshire), AoC chief executive
For services to education:
Roy Blatchford (Oxfordshire), director of the National Education Trust
For services to the Promotion of IT skills and apprenticeships
Bob Paton (Hexham, Northumberland), managing director Accenture (North East)
Officers of the Order of the British Empire (OBE):
For services to FE, accessibility and inclusion:
Sally Cooke (Bridlington, East Riding of Yorkshire)
For services to FE:
Sam Parrett (Kent), principal of Bromley College of Further and Higher Education
Catherine Hill (Accrington, Lancashire), deputy principal of Blackpool and the Fylde College
For services to Adult Education:
Richard Ward (Kempston, Bedfordshire), BIS head of offender learning
Members of the Order of the British Empire (MBE)
For services to Business and Apprenticeships and charitable services in Southern England:
Timothy Brown (Poole, Dorset), managing director, Superior Group Ltd
For services to career education and guidance:
Paul Chubb (Northallerton, North Yorkshire), lately executive director, Careers England
For services to Health Education in the NHS:
Judith McGregor (Liverpool, Merseyside), head of programmes, Skills Academy for Health North West, Health Education England
For services to Vocational Education:
David Cowell (Anstey, Leicestershire), managing director, Melton Learning Hub, Leicestershire
Ian Eva (Solihull, West Midlands), apprentice manager, Jaguar Land Rover
For services to vocational training for young adults with learning disabilities:
Donald Graham (Minehead, Somerset), vocational programme manager, Foxes Academy, Minehead
For services to Health and Care:
Richard Griffin (London), director, Institute of Vocational Learning and Workforce Research, Buckinghamshire New University
For services to FE and the Construction Industry:
Clare Harrigan (West Yorkshire), chair of the board of governors, Leeds College of Building
For services to FE and the community in Sutton and Croydon:
Anita McGowan (Surrey), lecturer and personal tutor, Croydon College
For services to FE:
Kathleen O'Rourke (London), vice chair of the governing body, City and Islington College