West Nottinghamshire College entered the public eye last year when it ran into financial difficulties that led to government bailouts, substantial job losses, and, ultimately, the resignation of its longstanding, high-profile principal, Dame Asha Khemka. An FE Week investigation has now uncovered more details about the scale of trouble at the beleaguered college
Bailouts soar to £10m in just six months
Government bailouts for West Notts have rocketed to more than £10 million in just six months.
Its main monetary issue was related to subcontracting rule changes that meant it had to drastically scale back on this provision and lose out on millions in management fees.
The financial strain surfaced in July when the college received £2.1 million in exceptional financial support (EFS) from the Education and Skills Funding Agency (ESFA) following the failed sale of its eLearning business bksb, which FE Week later revealed was requested just 48 hours before it was due to run out of cash.
The college's recently published 2017/18 accounts show that an application for an "additional tranche of up to £4.675 million of EFS was approved by the ESFA in October 2018 covering the period November 2018 to January 2019".
It will provide assurance on the college's future planning and income streams
Then, in December, the college's financial plan showed the "need for an additional up to £4.7 million of exceptional financial support in the period February to March 2019".
West Notts told FE Week that, of the requested amounts, the DfE approved a total of £10.3 million.
"This covers the college until March 2019 when EFS is no longer a feature of government support across the sector," a spokesperson said.
The cash is being used to finance "ongoing deficits, payment of clawback to ESFA, further restructuring and the exceptional professional fees incurred as a result of the college's current financial position".
Since requesting the financial support, the college has launched an independent business review (IBR) with chartered accountants BDO, which "will enable the college and its funders to agree the strategic direction of the college and a robust financial base moving forward".
The review will form the college's basis of negotiation with its lenders for financial support post March 31, 2019, according to the accounts.
Government guidance on the college insolvency regime states that an IBR "does not automatically result in insolvency proceedings of any kind – and the earlier it is conducted, the wider the range of potential viable solutions that can be identified for the future of the college".
A spokesperson for West Notts said an IBR is "standard practice for colleges in situations such as this", and has been "agreed as part of negotiations with the bank and ESFA".
She added: "It will provide assurance on the college's future planning and income streams. The review process is nearing completion."
West Notts' 2017/18 accounts paint a bleak picture of its current financial state.
The college generated a £9.54 million deficit before gains and losses, up from £2.57 million the year before.
Meanwhile, the college's group income fell from £51 million in 2016/17 to £41.56 million in the last year.
To try to find savings the college has undergone a major restructure over the last year, which resulted in the loss of nearly 200 jobs as at the end of February 2019.
A college spokesperson said it is "presently assessing staff redundancies for the next academic year", but could not say how many jobs were at risk.
Land and buildings offered to Lloyds bank as security
All of West Nottinghamshire College's land and buildings have been offered up as security to its bank so that it can continue accessing a credit facility.
The college's 2017/18 accounts show that during the year, West Notts continued to repay its long-term debt with Lloyds Bank at a rate of "£0.74 million per annum and as at 31 July 2018 had an outstanding debt of £13.995 million".
However, as a result of a breach of bank covenants at the year-end "all of this debt has been reclassified as a current liability".
The security over buildings should not be an issue for us
The college also had a "revolving credit facility" of £3 million in 2017/18 with Lloyds, all of which "had been drawn down by 31 July 2018".
The college identified a "breach of warranties and, for a period of time, the college could not access its facility".
However, the bank issued a "waiver letter" agreeing not to take action in respect of the breach in "consideration for security over all of the college's freehold land and buildings".
West Notts has five different sites spreading across Mansfield, Ashfield and Sheffield.
Its main site – Derby Road campus – has undergone a £40 million redevelopment in recent years. It is equipped with the "latest facilities and state-of-the-art technology" as well as a 150-seat theatre, fine-dining restaurant, and hair and beauty salon and spa.
Meanwhile, the college's Vision University Centre, for higher education students, opened in 2016 for £6.5 million.
The college told FE Week it was unable to disclose the full valuation of the college's estate as "this would contravene the terms of engagement with the valuer".
A spokesperson said: "The college has confidence in its plans to right its finances and, as such, the security over buildings should not be an issue for us.
"The college has received the necessary assurance from the ESFA regarding EFS and the bank has extended credit facilities to us."
A spokesperson for the Lloyds Banking Group told FE Week it has been working "for many months with the management of West Nottinghamshire College to achieve a consensual restructuring in order to put the business on to a stronger financial footing".
"We will continue to work alongside West Nottinghamshire College whilst the terms of the restructure are agreed," she added.
£1.1m ESFA clawback
Nearly 10 per cent of West Notts' £10.3 million government bailout will be used to pay for ESFA clawback after it was caught failing to comply with funding rules.
The college's accounts show that it undertook a "data cleansing review of apprenticeships" in 2017/18.
This "identified instances of non-compliance with funding guidance resulting in a provision of £1.1 million in the accounts relating to activity which should have been withdrawn from the funding return to the ESFA before 31 July 2018".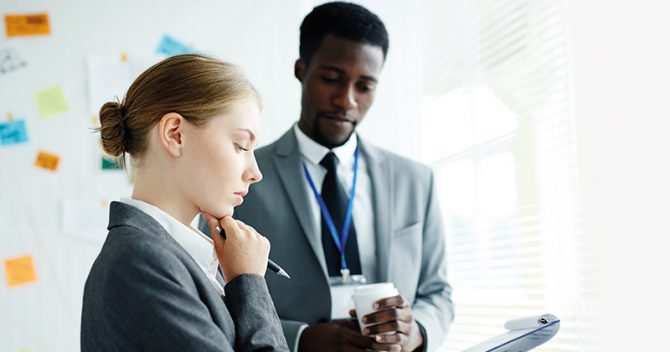 A spokesperson for the college said none of the clawback "related to sub-contractors; it related to the incorrect rolling-over of directly delivered apprentices".
FE Week revealed last month that the ESFA had started conducting short-notice mystery audits to providers after finding evidence that apprenticeship funding rules were not being complied with.
They are understood to have been prompted by concern at the unpublished results of the qualification achievement rates for 2017/18, as well as the ESFA's investigation into disgraced apprenticeship firm Aspire Achieve Advance (3aaa), which went bust in October after the government pulled its skills funding contracts following allegations of fraud.
FE Week understands the agency is looking into whether other providers have inappropriately taken funding and boosted achievement rates for apprentices by misusing reporting of withdrawals, as well as the way they record breaks in learning and transfers.
It is understood the agency will soon write to the whole FE sector expressing concern over data gaming, just as Geoff Russell, then-chief executive of the Learning and Skills Council, infamously did in 2010.
A DfE spokesperson said: "We do not regularly comment on investigations, ongoing or otherwise."
Secret investigations into subcontractors
Numerous investigations have been launched into West Nottinghamshire College's subcontracting partners after "historic funding irregularities" were found.
For years, West Notts has been one of the biggest subcontracting colleges in England, with its latest accounts showing it subcontracted 86.4 per cent of its apprenticeship provision in 2017/18.
The government's latest subcontracting figures, for 2016/17, show the college earned £4.4 million in top-slicing fees from provision worth £19.6 million.
But the scale of this subcontracting has led to some unscrupulous work.
Its latest financial statements reveal that the college has "recently concluded an investigation that identified some historic funding irregularities relating to activity undertaken by subcontractors".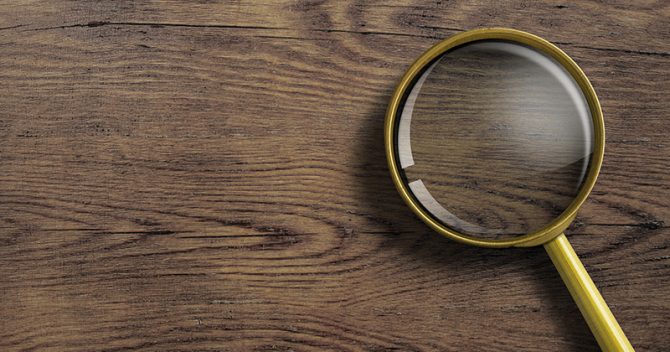 This resulted in the college agreeing to repay around £300,000 to the ESFA.
The accounts also show that the college is "currently investigating two subcontractor partners where potential irregularities have been identified".
"The final quantum of the potential irregularity is not known," they state.
"However, the total value of funding claimed by the college in respect of the activity across both subcontractor partners is £3.2 million."
When quizzed on the investigations by FE Week, a spokesperson for West Notts said: "The college is robust in protecting public funds and, as such, when concerns are raised related to subcontractors these are investigated, and in many cases accusations are unfounded.
"The college will make no further comment on previous or ongoing investigations; the findings of which are confidential."
West Notts board minutes from a standards meeting in October expressed concern that the college's overall achievement rates had fallen for 2017/18, with its high-level subcontracting "contributing" to the data.
"It was reiterated again that subcontracted activity this year has been a huge challenge as the programme is on run off, with most of the existing subcontractors not expecting to be working with the college beyond July 2019 and therefore the business relationship has changed," the minutes said.
"It was reiterated that the college data is very close to the minimum standard numbers and therefore this is a risk."
If the college's data does full below minimum standards it would be brought into scope for an Ofsted inspection.
The minutes continued: "A challenge from the committee was that overall and timely achievement appears to be very varied as between the subcontractors.
"They questioned how much of the variation is as a consequence of data collection as opposed to poor performance.
"It was explained that there has been a deterioration in the 17/18 year as the college has lost its ability to influence (either through stick or carrot) contractor activity and also any historic issues are now becoming evident as both subcontractors and the college close down the whole programme."
In March last year, West Notts blamed changes to subcontracting rules for the fact it was having to cut more than 100 jobs in an effort to make £2.7 million in savings.
Subcontracting rules, which came into force in May 2017, mean lead contractors can no longer subcontract entire apprenticeship programmes. Instead they must "directly deliver" at least some of each programme.
In addition, many providers that were previously subcontractors are now able to contract directly with employers to deliver apprenticeships.
Whistleblower prompts anti-fraud, bribery and corruption training
Senior staff at West Notts are being given anti-fraud, bribery and corruption training following whistleblowing allegations.
While the college launched inquiries into its various subcontractor partners last year, its audit committee board revealed the actions by its own staff were also being probed.
Minutes from a November meeting state: "There were two whistleblowing investigations undertaken in the year.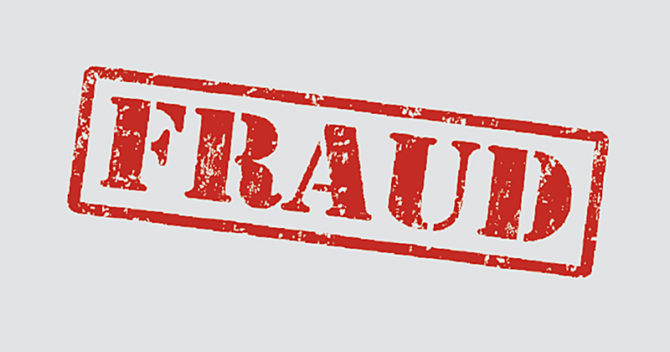 "The committee discussed the information provided and questioned whether the individual who has left the organisation poses a threat to any other organisation."
A West Notts spokesperson would not reveal details about the allegations. "Whistleblowing investigations, by their nature, are confidential and, as such, the college will make no further comment," she said.
Whatever the accusations were, the college is taking them seriously.
"Following some general discussion the committee stated that they would want to see that all staff who have delegated authorities are provided with anti-fraud, bribery and corruption training, this can be done by way of an e-module," the audit committee minutes said.
"They asked that this be provided to anyone in the organisation with delegated authority limits, no matter how small. It was agreed that the vice-principal would pick this is up as an action with the HR team and add this to the list of mandatory training for all staff."
Major overhaul of college board with 14 appointments
The turbulent year at West Notts has led to major leadership and governor changes.
Martin Sim, an experienced troubleshooter, took over as interim principal in October following the resignation of Dame Asha Khemka.
And, more recently, West Notts has bolstered its corporation board with the February appointment of Sean Lyons as its chair. He succeeded Nevil Croston who stepped down in December after almost five years in the role.
Lyons has more than 30 years' experience in the steel and manufacturing sectors, where he held "high-ranking positions at some of the world's leading steel firms", and is a former NHS chairman, according to West Notts.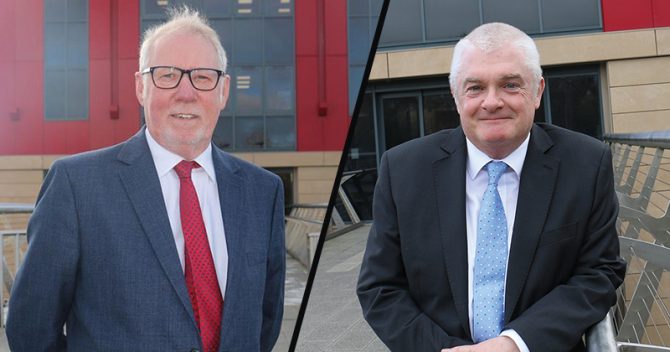 "Although the college is going through some significant difficulties at present, I've experienced similar situations at other organisations in the past, where things needed to improve, so I'd like to see what I can do to help," Lyons said.
In a massive overhaul of its governing body, West Notts has appointed 14 other new members, who bring a range of expertise, since October.
Nine previous members have stepped down in that time.
Among the new appointments is Paul Frammingham, an experienced chief financial officer who has worked at companies including Babcock Networks and Rolls-Royce.
Another new governor with a finance background is Jon Mold, who joined West Notts in November when he retired from full-time work. He has 25 years' experience in the FE sector, and previously worked at Wilmorton (now Derby) College and Stoke on Trent College where he was the finance director.
New members have also been recruited from the retail sector, the rail industry, HR and general FE management.
Lyons said: "We can't change what has happened in the past – but we can influence the future."
Sim, who was principal of Salford City College from 2010 to 2015, has specialised in an interim principal capacity for the last four years, taking Gateway Sixth-Form College out of special measures before steering the financially troubled Barnfield College to a merger.
At the time of his appointment he said his main priority is to "ensure West Nottinghamshire College remains a vital asset to the communities of Mansfield and Ashfield".