Q&A with Ofsted inspector Karen Adriaanse, author of the education watchdog's report Going in the right direction? Careers guidance in schools from September 2012.
The report, and Ofsted boss Sir Michael Wilshaw, was critical of schools for their careers guidance offering since they were made responsible for the service.
Mrs Adriaanse, who is also Ofsted's national lead for careers guidance, spoke with FE Week reporter Chris Henwood.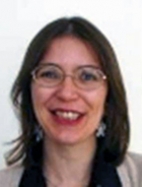 Chris Henwood (CH): To what extent did you find colleges being mentioned in schools careers' guidance?
Karen Adriaanse (KA): They were mentioned and certainly when we were out there we did see colleges promoted.
Probably not well enough, which is what we're saying, but one of the issues was that it wasn't to everybody.
If they [schools] did promote different types of learning, particularly the schools ahead of sixth forms, they didn't make sure all students were told.
They almost made decisions on students in advance — that you'll go and do A-levels and you need to go somewhere else so let's take you to a college. It wasn't in every case.
Some schools have done this well, though and we found good examples of where they did make sure that everybody knew of the full range of options available.
In some of the schools there wasn't mention enough of colleges particularly to all of the people. Most of the schools might have had some partnerships with a college, but it did vary.
CH: How did vocational education fare in schools' guidance?
KA: Vocational learning wasn't promoted well enough. It was certainly seen as a second option rather than an equal route.
The young people that we spoke to really didn't know how vocational training could lead to high-level qualifications — that it could lead to university.
But they didn't see that, they just thought that if they couldn't do A-levels, well then they'd better do vocational training.
The other thing that was really interesting was the parents' view of vocational training, because that was the same. They saw the A-level as being the gold standard.
CH: What happened to when children asked specifically about vocational learning?
KA: Most schools, if they had a young person really had a clear direction, would be happy for them to pursue that.
But there really weren't enough opportunities for everybody to even reconsider because for somebody who wants a vocational route it might be that another route is suitable.
It's really being able to make sure young people know all the options that are available and that they get thorough advice to help them make informed choices.
CH: A criticism that has made levelled against school is that their careers guidance has been poor for some time and they've been doing it on purpose to 'keep bums on seats'. Did you see any evidence of this?
KA: There could be perverse incentives through the funding and that's something we're saying should not happen. There were some schools that we saw where the focus was very much on going into A-levels to attend sixth
form. We only saw 60 schools and some of the evidence indicated that the advice wasn't as independent or impartial as it could be. Which is why we have stressed in the report again that all leaders of schools really need to
make sure the guidance they give everybody is independent and impartial.
CH: Were you shocked or surprised by your findings?
KA: That's an interesting question. I was surprised how little employability and the employment options were promoted.
I always thought apprenticeships might not be promoted well, but it took me back the extent to which employers weren't involved enough and that has to be a two-way street.
Schools weren't inviting employers in enough to support young people making decisions and employers weren't knocking on schools' doors enough.
Schools have told us they do work with employers, but often it's to complete CVs and applications and mock interviews and things like that; it's not actually to show a young person the full range of jobs in their particular industry.