Doing an apprenticeship rather than going to university can take "guts", the skills minister has told a group of apprentices.
Anne Milton was speaking at an apprentice round table hosted by apprenticeship agency WhiteHat, founded by Euan Blair [pictured above with Ms Milton], at the start of National Apprenticeship Week 2018.
"I think anybody who walks away from what everybody else is doing deserves a medal, because it's quite hard to do," she said. "It takes quite a lot of guts. So you're exceptional, just by deciding not to do what everybody else wants you to do.
"I didn't do what everybody wanted me to do at school, and look where I ended up."
Ms Milton was speaking to six young people who had all found apprenticeships through WhiteHat.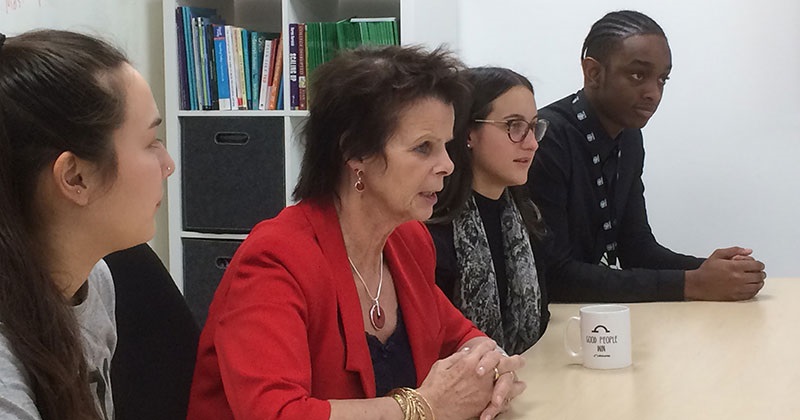 All six shared their experiences of choosing an apprenticeship – including some who had started degrees but then dropped out as university wasn't for them.
The skills minister said they should not feel like imposters because they hadn't gone to university.
"So when you stand alongside a graduate you have to remember that you're not a imposter – you're there as result of your own efforts," she said.
"I think I suffered a bit from that when I went into politics. In time that leaves you, and you think I deserve my place here."
WhiteHat is a tech start-up cofounded by Euan Blair, the son of former prime minister Tony Blair, and Sophie Adelman.
It's designed to match non-graduates aged 16 to 23 with apprenticeship opportunities at companies including Google and Just Eat.
"Apprenticeships cannot be seen as just being for a certain segment of society. They've got to be all-encompassing," Mr Blair said.