Shane Chowen, currently an area director at AoC, will become FE Week's new editor in August. He talks to Jess Staufenberg about his vision for the paper
Shane Chowen, incoming editor of FE Week, remembers the "activation moment" which switched him on to issues in the sector. He'd had some practice speaking up for his peers as a class representative at the tender age of eight – "by year 4, I was ready to lead", he chuckles – and by 16 was at City College Plymouth. His A-level biology teacher had left and the class was enduring supply teacher after supply teacher, so Chowen headed down to the HR office.
"She said, 'it's really hard to recruit teachers in colleges, the pay isn't as good as schools. We're trying our best, Shane, but we just can't get anyone.'"
That HR vice principal was a "certain Sam Parrett", grins Chowen, referring to one of the sector's now best-known leaders and chief executive of London South East Colleges. "That was an activation moment for me." Spurred on, he wrote a motion for the National Union of Students in 2008, pointing out school staff should not be paid more than college lecturers. The NUS noticed him, and the rest is history. He grins again. "Sam Parrett has a lot to answer for."
By 2011, FE Week had caught up with Chowen in an interview as vice president for FE at the NUS, not long after he'd run for the presidency as the first-ever candidate from an FE background. Bravado didn't come naturally – one stressful Sky TV appearance sent him "into cold sweats for years afterwards" – and he was on the back foot convincing thousands of university students why an FE student should represent them. He lost that campaign, but didn't forget the issue at Plymouth College that had so frustrated him.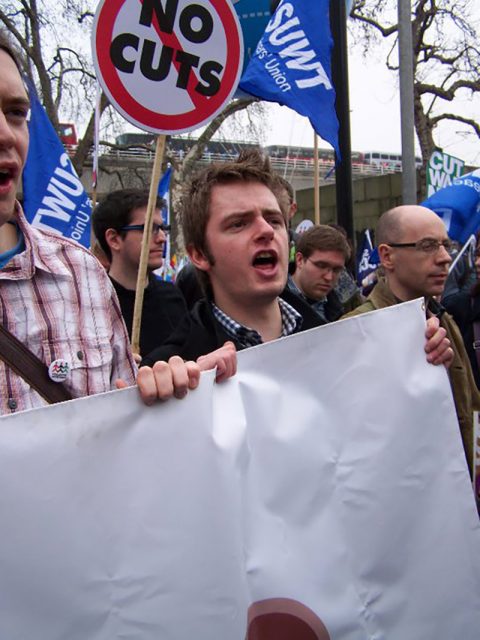 The same year, Chowen became a policy officer at the Institute for Learning, a professional body for FE practitioners (now replaced by the Education and Training Foundation). With his team he convinced the new government to put qualified teacher status (QTS) and qualified teacher in learning and skills (QTLS) on a par. "You could teach in a college with QTS but you couldn't teach in a school with QTLS. We changed that! That was really exciting."
By now just 24, Chowen was already scrutinising the FE sector more closely than most people ever get to: from both the viewpoint of students, and of practitioners. This included practitioners and learners outside the usual college settings, such as prisons. "That was a whole new world for me, working closely with prison education providers and training providers. The government had realised it was costing something like £200,000 a year to keep young offenders but the reoffending rate was really high. I'm very interested in that."
The IfL were advocating for a "good-quality education pathway" by "putting the teachers' perspectives front and centre of those debates". Chowen leans in with enthusiasm. "That's the thing, it's such a diverse profession. It's not just prison education, but teachers of ESOL (English for speakers of other languages), adult education, in special educational needs and disabilities too."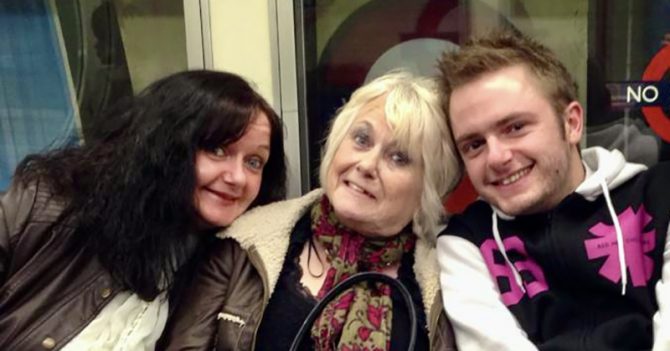 Here we come to one of Chowen's top priorities for FE Week under his editorship. Himself a former columnist for the paper, he wants to bring unexpected voices on to its pages. "The FE sector has a bit of a habit of talking to itself, and one of the things I want to do is bring new voices into the debate.
The FE sector has a bit of a habit of talking to itself
"It's not their fault, but it's often the same names," he adds, eyes twinkling. "Throughout my career I've met so many people with ideas and perspectives, who are just as charismatic, funny and intelligent as the go-to people. It's important to show that diversity. It's important for readers to see FE Week as an avenue for influence."
Given Chowen has so often worked on campaigns, will he be a campaigning editor? I ask. And given the bruising Sky experience, how does he feel about the occasional anger directed at journalists?
"When you're the editor of a national newspaper covering a sector, you can't please everyone, and it's not my job to please everyone. News doesn't work like that," he says. "At its best FE Week has done some excellent national campaign-type activities, particularly around student rights and adult learner loans. I think you have to pick your battles carefully, but when the time comes, I fully anticipate using the full force of FE Week and its readership to cause trouble."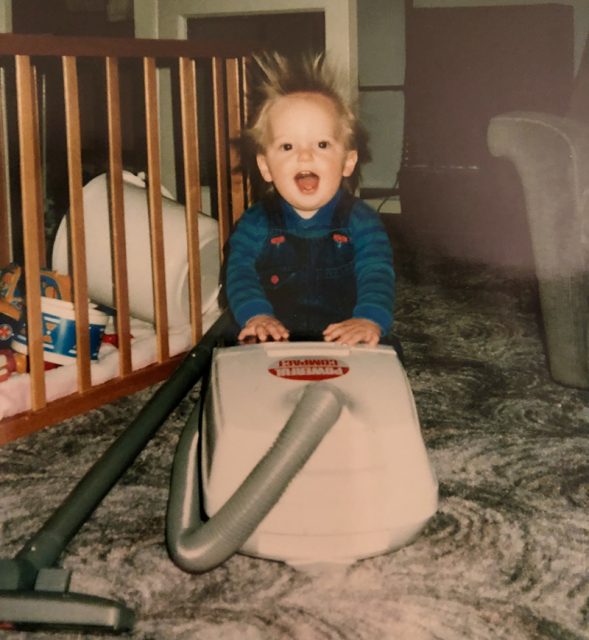 While one senses Chowen can't wait to apply this principle to the government, he's also conscious of not "causing trouble" for providers without fully understanding their context – perhaps a result of his two latest roles.
After IfL, he joined the Learning and Work Institute (then called the National Institute of Adult Continuing Education) as head of policy and public affairs, where he got a further insight into the complexity of the FE system.
"I had to learn about a whole new set of providers – particularly how the Department for Work and Pensions and the employment system need to work much better with the Department for Education and FE system."
The challenge facing providers in navigating that system was further brought home during his almost four-year role as the Association of College's area director for the East and West Midlands, where he has worked with 50 college leaders.
"It opened my eyes to all the factors you have to weigh up when running education institutions," he explains. "When I was at the NUS, I would be outraged at things. But the AoC experience has proven to me, a lot of people would do those more radical things if they could. The number of things you have to weigh up…" he shakes his head. "The picture is always more complicated than you think."
The picture is always more complicated than you think
For that reason, Chowen doubts he'll bring back FE Week's 'Ofsted Watch' when inspections return. "A drop from grade 3 to 4 tells you they're having problems, but not much more. Is it a problem affecting just them? Or is it a problem in the system? Let's see what's beneath the numbers."
He then comes out with a rather moving pronouncement. "I view the office of the college principal as like a civic figure. You're in a community leadership position ̶ it's on a par with being a local MP or leader of a council, in my eyes." Of course, this means when it goes wrong, it goes very wrong. "These are incredibly powerful figures locally."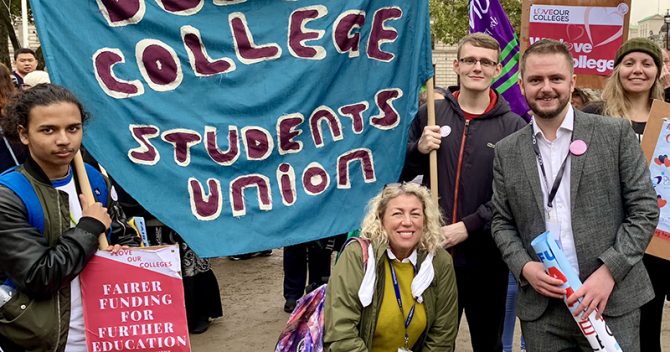 I ponder out loud that journalists often have a morbid fear of appearing compromised or 'bought', and so can veer towards reporting the bad rather than the positively impactful. Chowen reflects on this.
"One of the things that's kept me in FE is when I've been moved by a story. A teacher who's gone above and beyond, or a provider or senior leader who's taken a bold decision. Working in FE is hard, it's difficult. Let's make people feel something." He laughs. "I guess my fluff threshold is lower than you're used to."
He has a point, though: I note the editor of the only publication greater in the land than FE Week – Ian Hislop at Private Eye – has always said a winning combination is "news and jokes". Is there something in that?
"Interesting. I've been thinking about the website being a place you would spend more time on, so you click on one story, and then something else catches your eye. So I've been thinking about what's acceptable in terms of fun stuff. There's stuff like the wider student experience, that doesn't happen anywhere else."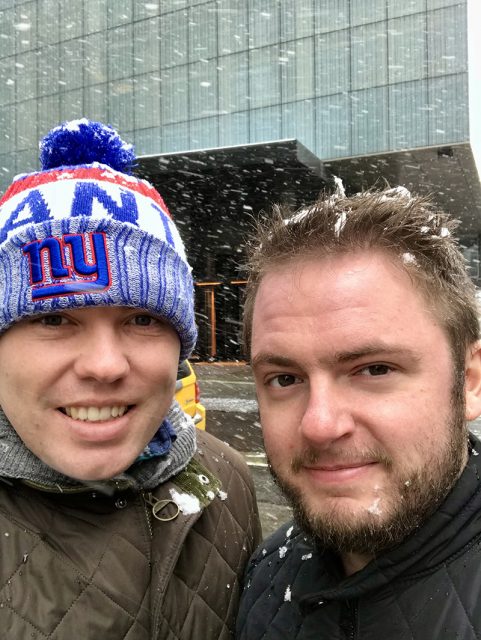 Another voice Chowen is keen to include in the pages is employers, in part to counteract the way the government talks about them, he says.
"I'm quite interested in how we can broaden the readership into employers more. Let's find out what is and isn't working from an employer angle." One issue he has is how "employers and the sector are often portrayed as being at each other's throats."
Gillian Keegan, skills minister, "is the worst for this," he continues, raising his eyebrows. "She will say, 'employers tell me this, therefore providers must do that'. You can't homogenise the employer voice like that. It should be a criminal offence," he hoots.
"There's more to be done demonstrating when employers and colleges are on the same path, not just different paths." It will be interesting, he adds, to see whether employers feel properly represented in Local Skills Improvement Plans, and how that affects the government's skills agenda. Both Keegan and Gavin Williamson need to listen much more closely, he says.
Chowen does not just dish out criticism, but has shown he acts when he can't support a decision. He was one of two governors who resigned from Capital City College Group last month over expenditure on a course with no teachers and a "sink or swim" student admissions model. At the time, Chowen said the plan wouldn't "have an impact on the communities I believe the college should be focusing on".
He may be brave enough to talk about fun and fluff in news, but colleges should be under no illusions he doesn't think deeply about poor decisions.
"It will take a while for people to see what I'm trying to do with FE Week and create opportunities for them – we can do that steadily," he concludes. "I want a two-way dialogue with the sector."