The government and its former universities minister are under fire for "worrying" confusion over FE college representation on the board of the new higher education regulator.
During a bitter parliamentary debate on January 8, ex-minister Jo Johnson claimed that FE was represented on the board of the Office for Students in the form of Monisha Shah, the chair of Rose Bruford College, an arts college in Kent, after it was suggested that the sector had been missed out.
However, FE Week has established that Rose Bruford receives no FE funding and is officially classed as a higher education institution – even though representatives from the Department for Education explicitly insisted it is an FE body – and AoC boss David Hughes is concerned.
The row arose when Labour MP Nik Dakin asked Mr Johnson why there was "no space for somebody with FE experience" at the OfS at a hearing initially convened to explain why the free schools advocate Toby Young had been appointed to the OfS, shortly before he resigned amid widespread fury at offensive comments he had made on social media and in articles.
Mr Hughes said he was "disappointed" by the lack of FE representation – and the DfE's attempt to mask it.
"Just because an institution has 'college' in the title doesn't make it an FE college," he said. "I have been pleased so far with the relationship we are building with the OfS chief executive and chair, and look forward to working with them.
"I was, though, disappointed that the board has no student nor any FE college representation, and it is worrying that the previous minister seems to have overlooked that fact in his answer to the recent parliamentary question tabled by Mr Dakin."
FE colleges are "central" to the government's drive to widen participation in HE, he claimed, adding that "we worked very closely with officials to ensure this was recognised during the passage of the Higher Education and Research Act".
"The FE college contribution to higher education is both high-class, with many achieving gold in the recent teaching excellence and student outcomes framework exercise, and unique, with much of it supporting students unlikely to have accessed higher education in other ways," he added.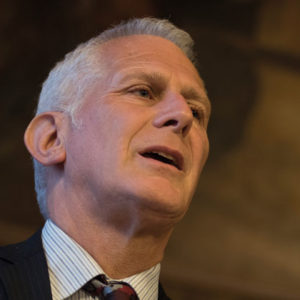 "I am confident the OfS will ensure that its regulations and operations recognise and value that, without creating unnecessary burdens and additional costs."
HEFCE allocations for 2017/18 show that Rose Bruford College was one of a total of 133 HEIs, alongside 190 FE colleges.
The only college-relevant FE course it appears to run is an access-to-HE course, but it is run "in collaboration with London South East Colleges".
Shadow skills minister Gordon Marsden warned that when the government doesn't "seem to be able to distinguish between an FE college and an HE provider", public confidence is undermined.
"With 100,000 HEFCE-funded students in FE institutions each year, it is essential that they have some form of direct representation on the OfS board," he told FE Week.
Mr Dakin, who was shadow education minister between September 2015 and June last year, was also deeply unimpressed.
"When a third of HE students have studied in FE, and colleges are such a major provider of HE themselves, it is a real shame that there is no-one with significant FE experience on the board," he said.
"The minister's failure to recognise this aberration in his reply to me was disappointing."
"It is good that the resignation of Toby Young gives the government the opportunity to right this wrong."
Mr Johnson was replaced as minister for universities in this week's reshuffle by Sam Gyimah, so future OfS board appointments lie under his remit.
A student panel appointed to advise the OfS appears to feature only one former FE college learner, the president of the National Union of Students, Shakira Martin, who was once president of the student union at Lewisham Southwark College.
The DfE would not say who else on the panel had relevant FE experience, while Rose Bruford College was also unavailable for comment.