France has won the right to host WorldSkills 2023 by a landslide after receiving more than double the votes for rival Japan.
The biennial competition will be heading to Lyon following Shanghai in 2021, after France won by 44 votes to 20.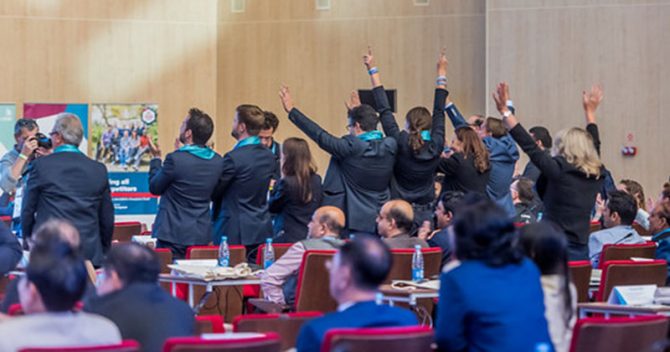 All 82 countries are entitled to vote in the secret ballot.
Speaking at WorldSkills Kazan, where preparations are well underway for the competition this weekend, a WorldSkills France representative said they wanted their event to be "beautiful" and to contribute to the WorldSkills movement.
Lyon are old hands at WorldSkills, having already hosted the international skills competition in 1995.
Their bid document says the competition will be held at Lyon's 14,000sq m EUREXPO centre and it proposes the competition be held between 13 and 16 September 2023.
Competitors will be housed at scientific research and engineering school INSA Lyon, which will be providing 2,000 beds.
WorldSkills UK chief executive Neil Bentley-Gockmann gave his congratulations to France, and said that while Kazan had set the bar high, he believed France could deliver "an amazing showcase for global skills excellence". 
He continued: "Our participation in WorldSkills is more important than ever, because we need to learn from the best of the rest of the world to help upgrade our skills systems to world-class standards, not only to boost productivity, but also support more and more young people get the best start in work and life. The road from Kazan to Shanghai in 2021 and France in 2023 is vital to help the UK achieve its skills ambitions."
FE Week is proud to be the official media partner for WorldSkills UK and Team UK. FE Week will bring you all the latest developments in the lead up to WorldSkills 2019 and will be onsite in Kazan to bring rolling coverage of Team UK's progress.
To find out more about the what, when and why of WorldSkills, read our handy guide.