A surge in higher level management apprenticeship starts has raised grave concerns that employers are rebadging their training.
Gordon Marsden, the shadow skills minister, called on the government to "urgently look deeper" at what is behind the rapidly expanding overall numbers of apprenticeships at level four and above, after seeing FE Week analysis of the latest Department for Education data.
Of 35,620 apprenticeship starts thus far in 2017-18, 49.4 per cent (17,610) were on frameworks or standards with management in the title.
The rise of management apprenticeships has been closely followed by FE Week since we reported major sector worries about their "unstoppable" growth in 2016. The issue has become even more pressing since the apprenticeship levy for large employers launched last April.
Mr Marsden is now calling on the government to examine whether employers opting to upskill existing staff – rather than train new people – was an unwanted "market consequence" of forcing them to pay the charge.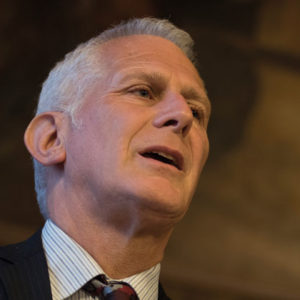 Yet Anne Milton insisted that "high quality" management apprenticeships were creating "the leaders our businesses need to grow", when questioned by FE Week.
The skills minister was also asked by Newcastle MP Catherine McKinnell what estimate had been "made of the number of apprenticeship levy-paying employers in England that have used that funding to pay for master of business administration courses".
An MBA is a graduate-level management degree that covers a wide range of business fields, such as marketing, accounting and management.
Ms Milton's answer was anything but convincing.
"Apprenticeship funding can only be used to pay for apprenticeships and not courses, such as an MBA," she said.
"While apprenticeships may replicate some training delivered by traditional courses, an apprenticeship has to meet certain requirements to make sure it combines on and off-the-job training and delivers occupational competence."
Yet a quick Google search provided numerous examples of apprenticeship MBAs being advertised by universities.
Ms Milton added: "The department holds the overall number of starts on each apprenticeship standard, but does not currently have published data on the number of senior leader starts."
Data isn't held on which apprenticeship standards "levy-paying employers spend their apprenticeship funding on".
Mr Marsden said the "government should urgently look deeper into these statistics and reflect on whether they are a market consequence of failings in the way they have sold the levy".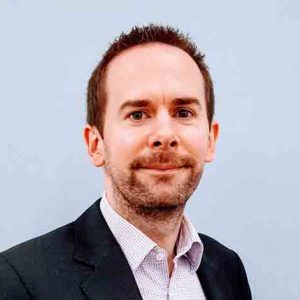 There should "clearly should be urgent concern among ministers and officials" about the high proportion of management apprenticeships.
"The key issue with apprenticeships is progression," he added. "Anything that smacks of rebadging, or simply validating normal training or professional development, is not going to get us the step change in numbers and quality that we desperately need."
Tom Richmond, a senior adviser to two skills ministers who is now a senior research fellow at the Reform think tank, said he was extremely worried by FE Week's findings.
Employers rebadging their management training courses as 'apprenticeships' in order to access the funds generated by the levy is very concerning
"Employers rebadging their management training courses as 'apprenticeships' in order to access the funds generated by the levy is very concerning," he said.
By allowing employers to re-label management courses as apprenticeships, he said, "precious funding" is being diverted away from helping young people get started in their career.
"It is bitterly disappointing to see MBA programmes for senior executives being prioritised over training up a new generation of skilled workers across different industry sectors," he added.
Association of Employment and Learning Providers boss Mark Dawe recognised the "importance of management training, in particular in helping to drive up productivity".
"Nevertheless AELP has consistently warned that the reforms need to ensure a balance across all levels," he added.
Ms Milton told FE Week: "Our reforms to the apprenticeship system are about increasing the number of quality apprenticeships in this country and creating long-term investment in skills training.
"There are now high-quality management apprenticeships available in lots of different sectors, creating the leaders our businesses need to grow."
A DfE spokesperson insisted that employers cannot simply convert their own training schemes into apprenticeships. 
To be eligible for funding, training "must meet the rigours of an approved English apprenticeship – including 20 per cent off the job training and an End Point Assessment to test occupational competency".