The Government's Enterprise Bill — currently making its way through parliament — contains a number of measures designed to set minimum standards for apprenticeships, including legally protecting the term 'apprenticeship' and setting public sector targets.
However, reporter Jude Burke found that these pale in comparison to the first time government legislated on minimum standards for apprenticeships, back in the sixteenth century.
Apprenticeships — the early years:
The Statute of Artificers, introduced by the parliament of Elizabeth 1st in 1563, made it illegal for anyone to "exercise any art, mystery or occupation now used or occupied within the realm of England and Wales except he shall have been brought up therein seven years at the least as an apprentice".
Before the introduction of this legislation, apprenticeships were regulated by the guilds of trades and craftsmen.
An apprentice, often starting as young as 10 or 12, would learn his trade over a period of years — often seven, but it could be longer or shorter than this — with his master being responsible for his board, lodging and clothing as well as teaching.
The 1563 Act was abolished in 1814, as the popularity of apprenticeships waned "due to conditions in factories and exploitation of young apprentices", according to a House of Commons research paper from 2009.
[slideshow_deploy id='45744′]
From heyday to low point:
Apprenticeships in certain trades, particularly those which required practical skills, remained popular in subsequent decades.
There were around 340,000 apprentices per year in the early twentieth century, according to an Institute of Directors (IoD) policy paper from 2003.
By the mid-1960s — "the high water mark for apprenticeship in Britain" according to the IoD — roughly 35 per cent of male school leavers aged 15 to 17 went on to do an apprenticeship.
However, by 1990 the number of apprentices had dropped to just 53,000.
The fall in apprenticeship numbers came despite the launch, in 1964, of UK Industry Training Boards (ITBs), which were intended to ensure there were sufficient numbers of apprenticeships to avoid skill shortages in traditionally skilled occupations and higher technician and engineering professionals.
The IoD paper cites a number of reasons for the decline in apprenticeships, including the changing nature of work which meant there were fewer traditional trade jobs, the cost of apprenticeships and the rise in post-16 education.
The rise of Modern Apprenticeships:
Modern Apprenticeships (MAs), first announced by then-Chancellor Kenneth Clarke in November 1993, were designed to reverse the decline in apprenticeship numbers and provide a boost to work-based training.
MAs were launched in 1994, and fully up and running by September 1995.
By June 1996, according to a government white paper called 'Creating the enterprise centre of Europe', there were already MA frameworks covering 54 sectors, with more than 20,000 apprentices in training.
By the end of 1998, according to a House of Commons blog from last year's National Apprenticeship Week, almost 250,000 people in England and Wales had started an MA.
However, MAs were continually dogged by concerns over quality, and went through numerous reforms over the years.
These included the introduction, in the early 2000s, of frameworks setting out the minimum standards required of each apprenticeship, and, in 2004, dropping the word 'modern' from the scheme's name.
From modern to post-modern:
The late 2000s saw the apprenticeship momentum grow.
The first National Apprenticeship Week took place in 2007, to draw more attention nationally to the benefits of apprenticeships.
Then in 2009, the National Apprenticeship Service was launched to oversee delivery of apprenticeships.
Nonetheless the reforms continued. In 2012 the Richard Review, commissioned by the Government and led by former Dragons' Den star Doug Richard, recommended making apprenticeships more employer-orientated and called for employers to pay providers directly for apprenticeship training.
The Government's response was to introduce, in October 2013, new Trailblazer apprenticeship standards designed by employers, to ensure apprentices develop the skills needed by industry.
The idea was that these would be co-funded, with the government paying up to two-thirds of the cost with employers responsible for the balance.
The first of these new standards were approved for use in November 2014.
At the same time, apprenticeship numbers continued to grow. The coalition government oversaw 2.4m starts, and in 2015 the new Conservative government pledged to create 3m new apprenticeship starts by 2020.
The future
From April 2017, large employers will pay the apprenticeship levy, set at 0.5 per cent of an employer's pay bill over £3m.
It's estimated that it will raise around £3bn for apprenticeship training, but questions still remain about how the measure will be implemented and how non-levy payers will access levy funds.
---
Apprenticeship legends — The film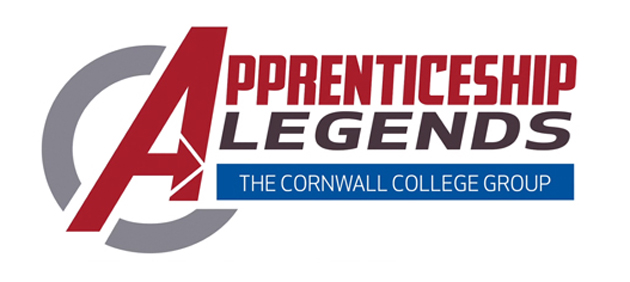 A film about the history of apprenticeships in their home county is being launched by the Cornwall College Group (CCG) to coincide with National Apprenticeships Week.
The oldest record the production team discovered dates from 1541, and is for a carpentry apprentice named William Holyer of Lostwithiel.
Jamie Reed, PR manager for CCG and production manager for Apprenticeship Legends, said: "Apprenticeships have been recognised as a way of training for hundreds of years and that is certainly the case here in Cornwall.
"We have studied the archives at the records office at County Hall, interviewed families who have stories of organisations like Holman's and spoken to former apprentices. It's been a really emotional and enlightening journey."
"Conditions were tough and the indentures bound the servant to their master and vice versa; the master was personally responsible for teaching the apprentice and their welfare.
"Our documentary also looked at the last 70 years of apprenticeships through Cornwall College.
"We've talked to people who are now company directors, master technicians, project managers and self-made millionaires; an apprenticeship can really take you anywhere in the world and our interviewees are proof of that."