The head of the Commons education select committee wants a "wholesale review" into why Ofsted is yet to inspect a single subcontractor more than a year after the rules changed.
Robert Halfon, a former skills minister, made the demand days after chief inspector Amanda Spielman admitted that she too was worried by this lack of action.
"We need a wholesale review into subcontracting and whether it enhances or curtails quality apprenticeships," he told FE Week.
"I strongly believe that Ofsted needs to make the inspection of subcontractors a priority."
It is "wrong that so many subcontractors are not inspected", he continued, as it is hard to know otherwise whether apprentices get the quality of training "they deserve".
The rules appeared to change in September last year, when Ofsted inserted a line into its handbook to emphasise that it "reserves the right to inspect and grade any subcontractor and its provision as a separate entity".
It said: "As part of the inspection, inspectors may inspect any provision carried out on behalf of the provider through subcontract(s) or partnership arrangements, including by subcontractors that hold additional direct contracts of their own."
An FE Week investigation in July found that Ofsted had not directly inspected a single subcontractor in the subsequent 10 months. We went back to the inspectorate after Tuesday's committee meeting to find out whether there'd been any progress in the last four months.
"We inspect subcontractors through main contractors, not separately. We believe this is the most efficient and effective way of doing so," said a spokesperson, who refused to identify any specific inspections.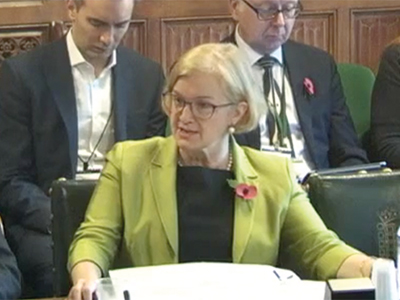 "However, we keep subcontractor data under constant review. If that data suggested a specific subcontractor inspection would be necessary, we would not hesitate to carry one out."
Worse still, Ofsted appears to have no subcontractor inspections in the offing, and could not confirm any intention to change the situation.
Nevertheless, as of January this year, there were 1,200 subcontractors accessing £693 million in government funding. Of these, 161 had a contract worth over £1 million.
Ofsted has now collected more thorough data on around 500 subcontractors from the Department for Education.
The Skills Funding Agency had warned as long ago as 2010 that the subcontractor arrangement was "prone to mismanagement and abuse".
However, Ofsted's spokesperson insisted that the "most efficient and effective" way to proceed was by inspecting subcontractors through main contractors and not directly.
He also claimed the rule change in September last year did not amount to a change in policy, and that it had simply been to clarify that the watchdog could choose to inspect subcontractors, contrary to what Ofsted leaders had previously told FE Week.
Ms Spielman told the hearing that "there is a great deal we shouldn't be comfortable about" with subcontracting.
She said Ofsted was looking at "how best to use" data on subcontractors, and "might" to decide to inspect "some" subcontractors.
"I'm not saying it's a perfect model, but I am saying we get a great deal of information that helps us to identify many of the problems in the system," she added.
She also admitted that Ofsted has "a number of concerns about apprenticeships and apprenticeship provision", and expressed disappointment about the "deterioration" in the grades of FE providers.