A new Apprenticeship Diversity Champions Network was launched by skills minister Robert Halfon this morning.
The organisation, chaired by Nus Ghani MP (pictured right), will be geared at promoting diversity among employers and encouraging more people from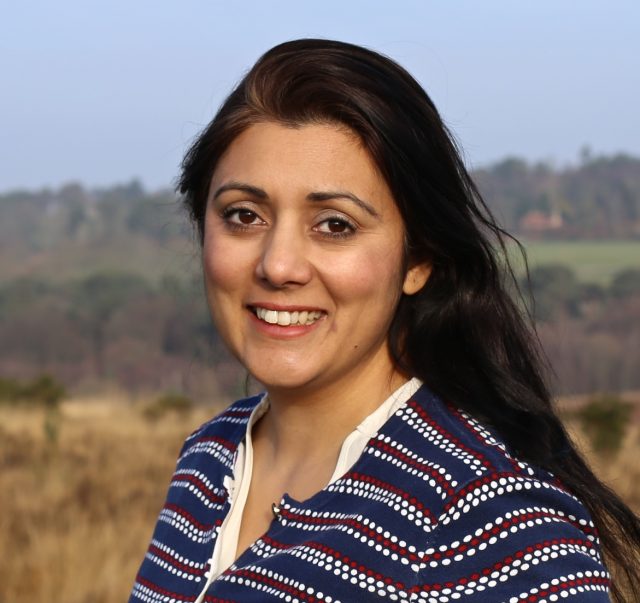 underrepresented groups, including those with disabilities, women, and members of the black, Asian and minority ethnic communities, onto apprenticeships.
The network, launched by Mr Halfon (pictured above at the event) this morning at an event in Queen Elizabeth Olympic Park, London, is comprised of 23 employers Rolls Royce, BBC, BAE Systems.
It will work towards achieving the government's commitment to increase the proportion of apprenticeship starts by people from black, Asian and minority ethnic backgrounds by 20 per cent by 2020.
According to government data, only around 17 per cent of starts are not classed as white British at present.
Mr Halfon said he was "extremely pleased" that Ms Ghani was being unveiled as the chair.
"With her knowledge, commitment and expertise, I am sure she will do a brilliant job in making sure apprenticeships can work for as many people as possible," he added.
"I am passionate about ensuring that everyone, no matter their background or age, can use apprenticeships to get on the ladder of opportunity to a successful career.
"It is vital that so many diverse employers have come together to pledge to do more to ensure apprenticeships are truly open to everyone."
A Department for Education spokesperson said Ms Ghani will as chair be responsible for "setting and shaping the network's objectives as well as working alongside the National Apprenticeship Service (NAS), who played a key role in recruiting the 23 employers to the network".
She said she was honoured to have been appointed to the role by the Prime Minister.
"I will be scrupulous in ensuring that the Diversity Champions Network opens up career options and delivers much needed skills for our traditional and emerging industries," she said.
"I am determined that anyone from anywhere, whatever their background and whatever their story, is able to access the life-changing opportunities that apprenticeships can offer.
"The benefits of earning whilst you are learning, coupled with professional certification, will help enable apprentices to achieve a competitive edge in the labour market.
"Our whole society benefits when aspiration and opportunity is extended to all, and those benefits encompass the economy, community cohesiveness and national pride.
"I will be ambitious for apprentices and challenge all industries, public and private, to deliver quality apprenticeships across the country. As the economy goes from strength to strength we need to ensure that opportunities are available to all.
It comes after FE Week reported last July that the government had agreed to implement all 14 recommendations from a taskforce commissioned to explore how access to apprenticeships can be improved for people with learning difficulties or disabilities.
Chaired by Paul Maynard MP, the group included disability organisations, learning providers, employers, and senior officials from both the former Department for Business, Innovation and Skills and the Department for Work and Pensions.
BIS and DWP confirmed at the time that the first point to be implemented would be updating the Access to Work eligibility letter, which disabled people should take to their employer or a job interview if they think they can get help from the government's Access to Work scheme.
Other recommendations to receive attention included using the existing Disability Confident campaign "to encourage employers to drive demand and increase supply", and consider "the use of technology to support user-led strategies for apprentices with LDD".
The government departments, it was said, would be expected to "lead by example" with their own apprenticeship programmes, and "encourage wider civil service and public sector commitment to [these] apprenticeships".
They will also "investigate and raise awareness around non-traditional recruitment practices", the report said, such as working interviews, where an applicant demonstrates their job skills, or electronic portfolios to display their achievements.