Providers could be forced to slow down 16 to 18 apprenticeships delivery with their requests for growth going unanswered.
The Skills Funding Agency (SFA) had been expected to let providers know the outcomes of their requests by January 8 following a shake-up of the process after similar delays last year.
The shake-up, instigated by SFA chief executive Peter Lauener, has seen the number of growth request windows fall from three to two, although it is understood the current hold-up is at the Department for Education (DfE).
The delay in deciding growth requests and the effect it is having on delivery will cause concern for Prime Minister David Cameron in light of his target of creating 3m apprenticeship starts by 2020.
John Hyde, chair of HIT Training, a lead provider with a current SFA allocation of around £28m, said: "Those providers with tight cash flow might well think twice about delivering additional volume at their own risk [because of the delay]."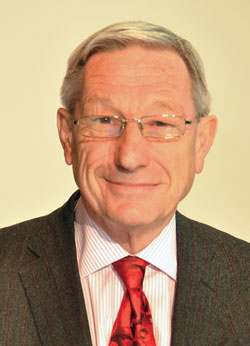 But he added: "We are willing to take a risk on over-delivery of 16 to 18-year-old apprenticeships, as in more than 20 years of apprenticeship provision we have never been refused growth on our 16 to 18 apprenticeship programmes."
Mike Gore, director of Blue Apple Training, a provider with more than £467,000-worth of SFA subcontracting as of December 2015, said: "I'm sure this could have an adverse effect for smaller providers with little cash reserve.
"We work with various primes and usually we can figure it out between us, however it isn't ideal but we adapt as necessary."
Teresa Frith, senior skills policy manager for the Association of Colleges, said: "The government considers apprenticeships to be vital to economic growth, so it should be more responsive when colleges achieve or exceed their apprenticeship delivery targets.
"The SFA should look at how it can make the process of funding in-year growth requests more efficient."
Stewart Segal, chief executive of the Association of Employment and Learning Providers, said: "Responses to all growth cases should be prompt because commitments have to be made to employers and learners."
The SFA confirmed on Wednesday (January 13) in an Update message on its website that it was "not yet in a position to confirm support for your [16 to 18 apprenticeships and traineeships growth] request. We apologise for this delay and will confirm the position as soon as we can."
An SFA spokesperson told FE Week said: "For further information, and as this is 16 to 18 apprenticeships, speak with the EFA [Education Funding Agency]."
The DfE declined to comment on behalf of the EFA.