The government is refusing to say whether more funding will be given to two "pioneering" FE research centres after their start-up grants end shortly.
The Behavioural Research Centre for Adult Skills and Knowledge was given £2.9 million by the former Department for Business Innovation and Skills back in 2014, to carry out randomised control trails to apply behavioural science to adult learning.
Under the auspices of its director Zhi Soon (pictured), the centre has completed four trials at colleges, aiming to improve attendance and attainment in maths and English.
The tests were conducted by "some of the world's best educational minds", involving academics from Harvard and Stanford.
The results, it was claimed, increased both attainment and attendance for students, and were described as "pioneering" in the government's industrial strategy green paper in January.
Meanwhile, the Centre for Vocational Education Research is beginning to publish its own projects after being given a £3 million government grant in May 2015.
Being involved in research of this nature is really important for FE
Dr Sandra McNally leads the centre, and said that in the two years it has been running, her team has focused on "huge administrative data", such as individual learner records, the national pupil database and longitudinal education outcomes data, in an attempt to process, code and apply it to their research.
Three completed pieces of research have since been published, with a paper on post-16 choices awakening the most interest, though many more are expected over the coming year.
But the future funding for both centres remains uncertain, and the government has stayed quiet on whether it will make a second round of investment in them.
ASK's grant comes to an end this month, while CVER's funding wraps up next May.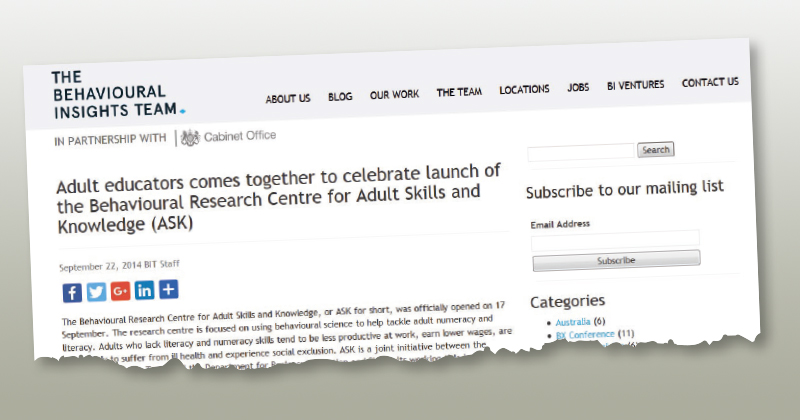 FE Week asked the Department for Education whether it was planning on extending the funding for the two centres.
A spokesperson for the DfE would only confirmed that it hadn't announced any further funding decisions yet for the two centres, adding: "CVER has helped the department better understand the value of apprenticeships, how young people enter FE and the role of leadership in improving the quality of provision.
"ASK is helping us test and disseminate best practice in teaching and learning."
FE Week spoke with colleges and FE bodies who have used or taken part in the research of the two centres.
Dr Darrell DeSouza, vice-principal at Uxbridge College, said his pupils had benefitted "hugely" from the "innovative and low-cost" approaches that his college was part of during trials by ASK.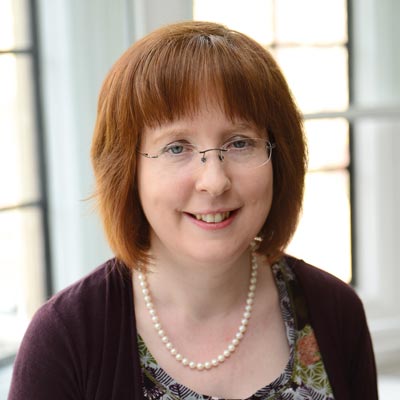 "We wanted something that was simple, workable and that we could carry on without researchers once we was shown the way," he said.
"The text messaging system that ASK taught us gave us an advantage in engaging learners in the very challenging arena of post-16 GCSE English and maths."
Fiona Morey, deputy principal ay Aylesbury College, also took part in trials by ASK.
"Being involved in research of this nature is really important for FE," she said.
"We get the policies and it is therefore about looking at different ways of developing and improving things instead of just being passive."
A spokesperson for the AELP said CVER had done "some useful quantitative analysis on skills provision, including the returns on investment in apprenticeships".
The Education and Training Foundation, which also produces research about FE, said the existence of "different bodies each with a different research focus can be beneficial".
Mr Soon said his centre has "provided great value" for its £3 million investment, and claimed that he is "hopeful" of securing extra funding.
Dr McNally said her body is preparing its bid for a further two years on funding.
Behavioural science in FE
Since receiving nearly £3 million in grant money in 2014, the Behavioural Research Centre for Adult Skills and Knowledge has completed four trials, using a behavioural science approach to try and increase attendance and attainment outcomes for students in maths and English in colleges.
The first was a text-messaging study involving three colleges.
Half of the students involved were sent texts, which encouraged them to continue with their studies, every Sunday evening during term throughout 2014/15, and more frequently during the holidays.
The experiment, conducted by Professor Michael Luca from Harvard University, increased the number of learners passing all their exams by 12 per cent, while their attendance went up by 21 per cent.
The study also found the dropout rate was 36 per cent higher among learners who did not receive the texts.
ASK then ran a "grit" intervention, conducted with Professor Angela Duckworth from the University of Pennsylvania, to see if they could build and develop resilience in students.
This trial involved 20 colleges where maths students were given four online modules to complete four times throughout the academic year.
Final attainment results are still being collected but the mid-year attendance results showed a 10 per cent increase for all learners in that intervention.
Next was a "value affirmation" study, conducted with Professor Geoffrey Cohen from Stanford University, which got learners to think about what are the most important values and write about them.
The trial showed to have a "substantial impact" on functional skills learners, whose attendance went up by 20 per cent.
The fourth trial was a "study supporter Intervention" conducted with Professor Todd Rogers from Harvard University which focused on how supportive networks can improve educational attainment.
The result was an 11 per cent increase in attendance.
Vocational research
The Centre for Vocational Education Research has published three pieces of research and has over 20 ongoing projects to show for the £3 million government grant it received in May 2015.
The centre's paper on post-16 choices gained the most interest after being published in July last year, according to its director Dr Sandra McNally.
Researchers found that the majority of students "do not undertake academic qualifications in the post-compulsory phase of their education", but that there was no single vocational pathway that is "as well-trodden" as A-levels.
Another paper by CVER was on labour market returns to vocational qualifications, published in October last year.
Returns are typically highest for BTEC qualifications, and lowest for NVQ qualifications
The base results showed that the estimated returns differ by type of qualification, and by level.
The report said: "Not surprisingly, the estimated returns are higher for higher-level qualifications.  
"Within levels, the returns are typically highest for BTEC qualifications, and lowest for NVQ qualifications."
Its most recent report was published last month and was an analysis of the evolution of the number of learners in FE from 2004 to 2014.
It showed that the sector has lost more than 1.5 million learners over the last 10 years, with most of this decline occurring between 2005 and 2007.
More than 20 other projects are currently in the pipeline at CVER, with a literature review of evaluation studies about post-16 remedial education, and "detailed descriptive analysis" of young people in vocational education "below level two" and their later trajectory in education, waiting in the wings for the coming months.
Dr McNally said it was too early to "expect our academic research centre to have a big impact on policy within the time we have been up and running, but we hope to do so once all reports are published".