Flexibilities will be added to the controversial 315-hour minimum industry placement in T-levels – including allowing multiple placements at different employers, the government has announced.
The move, which FE Week revealed was on the cards in March, is part of a "package of support" being offered to employers to provide what the education secretary Damian Hinds calls "the heart" of the new post-16 technical qualifications.
Senior leaders in FE have long expressed concern that young people, especially in rural areas, will be unable to pass the T-level owing to a lack of local and lengthy placement opportunities.
Special attention should be paid to small and medium-sized businesses
They're sceptical about whether enough employers will be brought on board, especially without financial incentives, to cater for the thousands of placements expected to be run each year.
New "guidance to support employers and providers" has now been developed which states placement opportunities can be offered with up to two employers, as opposed to one long one as originally planned, which add up to the minimum duration of around 45 days to pass a T-level.
The guidance also aims to help employers "accommodate students with part time jobs or caring responsibilities". The detail of these flexibilities will be released in a document being published by the Department for Education later today.
Hinds also announced today that ahead of the roll-out of the first three T-levels in September 2020 a pilot will be run to "explore ways to help cover the costs associated with hosting a young person in their workplace such as equipment and protective clothing".
It will also help government to "understand whether financial support increases employer engagement to offer placements", a spokesperson for the DfE said.
A total of £7 million has been set aside for the pilot, which will come from the existing T-levels budget and run during the 2019/20 academic year.
There will also be "bespoke 'how to' guides, workshops and practical hands-on support for employers – designed alongside industry bodies to make it as easy as possible for them to offer placements".
The package of support follows consultation with employers and providers who've taken part in the T-levels industry pilots this academic year, in which around 1,500 students took part.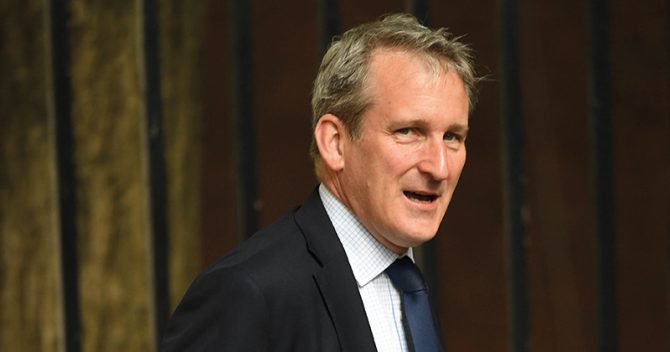 "The completion of a high-quality industry placement will be at the heart of every T-level and is part of what will set these new courses apart from every attempt to reform technical and vocational education in the past 70 years," Hinds said.
"To make a success of T-levels, we need businesses working in partnership with us and colleges. Industry placements will help young people build the confidence and skills they need to get a head start in their careers and they'll help business maximise their talent pipeline for the future.
"This new package of support is designed to help ensure we can deliver high-quality placements for every T-level student from 2020."
Matthew Fell, chief UK policy director at the Confederation of British Industry, said the package of measures is "welcome", adding that support will be most needed for small and medium-sized businesses, "so special attention should be paid to these firms".
David Hughes, the chief executive of the Association of Colleges, added said the new flexibilities "directly address our concerns about students with caring responsibilities and part time work".
"The new approach will allow more young people to study for a T-level and benefit from a placement," he added.
The first three T-levels will be in digital, education and construction.