The Treasury's productivity plan proposes converting colleges into Institutes of Technology, moving away from the per-qualification funding system for adult learning and further devolution of skills matters to regions. Here, FE Week brings you the sector's response.
---
Dr Mary Bousted, general secretary, Association of Teachers and Lecturers (ATL)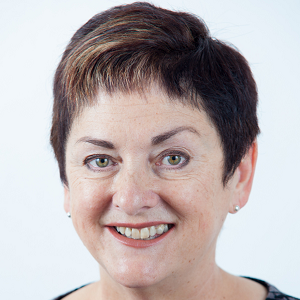 "It is worrying that the government is suggesting that high-level, sector-specific skills training will be provided by new institutes of technology, presumably in place of FE colleges.
"It is naïve of them to assume that these institutes will be sponsored by employers, given the funding issues there are currently around apprenticeships. With continual cuts to the adult education budget, where will the money come from when employers won't cough up?
"The government is proposing that it will simplify and streamline the professional and technical education system.
"In doing so it must be mindful that lower-level vocational qualifications are important in motivating young people who have been alienated by much of the national curriculum and the methods of assessing GCSE and other key stage four qualifications.
"Access to these vocational qualifications in FE colleges prevents many young people from becoming a 'NEET' statistic (not in education or training)."
Chris Jones, chief executive, City & Guilds Group
"It is important that the government takes steps to boost the UK's productivity. As I wrote to the Chancellor last week, broadening high-quality skills education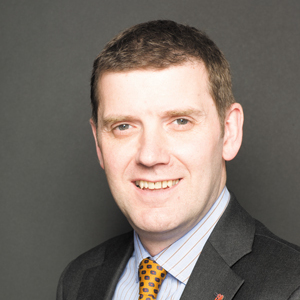 and training is a vital piece of the 'productivity puzzle.'
"In fact, recent research from the Cebr, commissioned by the City & Guilds Group, shows that the annual return on investment for training an apprentice is £10,280 in productivity gains. We welcome increased devolution but we must recognise this will result in difficult decisions over which colleges survive long-term.
"As ever, the devil will be in the detail. I always get worried when I hear government talk about 'radical change.'
"As our recent report into skills policy showed, we've had three decades of constant change in skills and employment policy.
"In order to boost productivity and strengthen the UK's skills base, we need stable, long-term planning that gives new policies a chance to mature. I am keen to see how core aspects of this plan will be implemented in practice, including the apprenticeship levy.'
Martin Doel, chief executive, Association of Colleges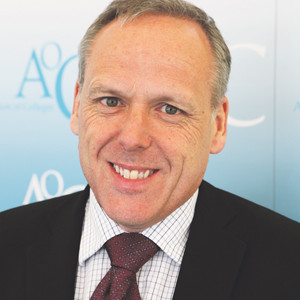 "We are pleased that the government recognises that a strong professional and technical education system is critical to increasing productivity. The government is also right to identify the need for well supported and strong institutions to make this happen.
"Colleges must be at the core of this, whether as Institutes of Technology or in providing high-quality career pathways that are responsive to the local economy. Colleges have and will continue to adapt and we anticipate that they will now be able to evolve in new ways, forging even stronger links with employers, professional bodies and local agencies.
"We look forward to discussing the government's ambition with them in the months ahead, prioritising the interests of the students, employers and communities that colleges support.
"The plan also suggests a review of validation arrangements but focuses just on degree awarding powers. One component of a professional and technical education system that we can be proud of will be stronger, faster validation arrangements, with institutions working alongside employers. This would help to prevent academic 'drift', which as the OECD and others have identified, has been a perennial problem in the English education system.
"We also support the moves to simplify the way that adult further education is funded in the future."
David Hughes, chief executive, National Institute of Adult Continuing Education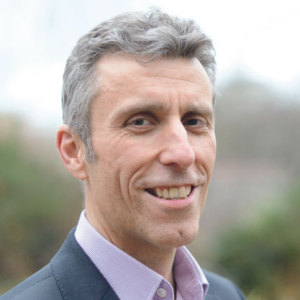 "Whilst it is absolutely right that education and skills are a key focus of the Government's Plan to raise the nation's productivity, the proposals announced today place too narrow a focus on young people and qualifications.
"Supporting young people with better pathways is critical, but we need to promote a universal culture of lifelong learning that fosters the skills and talents of the entire UK workforce to achieve a truly bold vision for tackling the current low and damaging levels of productivity. Helping more people through high quality apprenticeships will help improve productivity, but that alone is not enough.
"The productivity plan ignores those already in work. Fiona Kendrick, CEO at Nestle set out clearly this week how important it is for her company to support better pathways for young people as well as supporting her existing workers to progress into new roles.
"She is right and most employers now recognise that the basic skills, including digital skills of all workers are holding back improvements in job design, continuous improvement approaches and learning of higher level skills. The productivity plan does not address these challenges enough.
"As a nation we need to get to grips with our ageing population and start to view that as an opportunity rather than a problem. Older workers have all sorts of skills, but they often lack the support and the confidence to be able to learn new skills as the workplace evolves.
"Technological changes and new approaches to work need confident, competent people and that requires a new approach and attitude to learning in the workplace. We look forward to working with the government to help them get this right."
Sir Charlie Mayfield, chair, UK Commission for Employment and Skills (UKCES)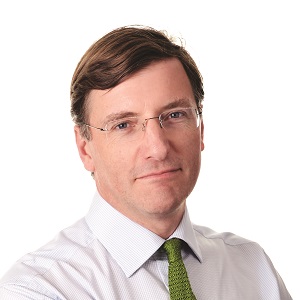 "Improving productivity is challenging and complex but it is essential if we are to maintain business competitiveness, increase wages and raise living standards.
"Competitive advantage will depend on creating the best conditions for businesses to thrive, innovate and move into higher value markets and for employees to be engaged in fulfilling and productive work. This is the real route to prosperity and a fairer society – where everyone benefits from growth.
"Not all sectors in UK are realising their potential in terms of productive growth. As the Treasury's productivity plan notes, five sectors – financial services, ICT, professional services, wholesale and retail and transportation and storage – represent around 40 per cent of the economy but have accounted for around 65 per cent of the productivity shortfall.
"By addressing productivity on a sector by sector basis, the specific issues dogging these industries can be better identified and addressed.
"Up to 90 per cent of the current workforce will still be in work in the next decade. If we are going to tackle the productivity deficit for the economy as a whole, therefore, there must be a much greater focus on job design, technology and progression for those in work.
"This was our stance in UKCES's 'Growth Through People' statement last year, and creating more and better jobs must be at the heart of productivity growth."