FE Week held a lively debate on the future and purpose of traineeships at the Palace of Westminster last week — featuring high profile panellists from across the sector.
The event took place on Tuesday (June 7) and speakers included shadow skills minister Gordon Marsden, Association of Employment and Learning Providers chief executive Mark Dawe, OCR's head of policy for FE and funding Gemma Gathercole, and Jean Duprez, the director at Duprez Consulting.
It was chaired by FE Week editor Nick Linford.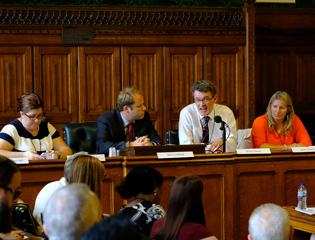 Traineeships were launched three years ago, as part of the government's drive to help low-skilled young adults onto apprenticeships. Their main aim is to steer people away from long-term unemployment, through guiding them onto other training or even straight into a job.
The debate, which came hot on the heels of an FE Week front-page story exposing low progression rates from traineeships to apprenticeships, showed there are still many questions to be resolved around this provision.
Mr Marsden, who also hosted the event, said: "One of my criticisms of the government is that having introduced this good [traineeships] concept … they have effectively frittered three years away by failing to promote, failing to explain and failing to target traineeships.
"Even now, they are still, it appears, unsure of the direction that they want to take."
He continued: "I'm still not convinced today there is a unity of thought between the Department of Work and Pensions and the Department of Business, Innovation and Skills about what the trade-off is between getting young people into some sort of job, any sort of job, as opposed to saying 'there are things we could do to get them more skills'."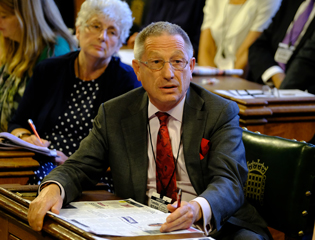 There were 19,400 traineeship starts in 2014/15, an increase of 86.3 per cent on the previous academic year, when concern was raised about the disappointingly low level of interest in the courses.
But a Skills Funding Agency (SFA) response to our Freedom of Information request showed that just 450 (nine per cent) of 5,200 traineeship completions for 19- to 24-year-olds started an apprenticeship in the same year.
Overall progression to apprenticeships for all ages stood at just 22 per cent, with the rest moving on to jobs, further full-time education or other training.
It raised questions over the confused purpose of traineeships and provoked Richard Atkins, the former Association of Colleges (AoC) president, who called last year for traineeships to be converted into specific pre-apprenticeship programmes, to demand a review.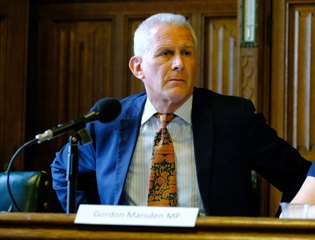 But, Mr Dawe said during the debate: "It isn't a pre-apprenticeship programme.
"[Traineeships are] part of it, but it's about getting these individuals active again and through to further learning, or it's just getting them into employment and engaging them."
Ms Gathercole highlighted the results of a traineeship pilot three years ago from OCR, which sponsored the debate.
It showed that the majority of trainees moved back into FE after their courses were completed.
She said: "We have an education and training system that is in flux at every position, whether it's GCSEs, A-levels, vocational qualifications, or apprenticeships.
"I think potentially this traineeship programme is a victim of those other things."
Ms Duprez highlighted a lack of clarity, claiming that at the start of the traineeship programme she had arranged to speak with skills minister Nick Boles, but that "he backed out".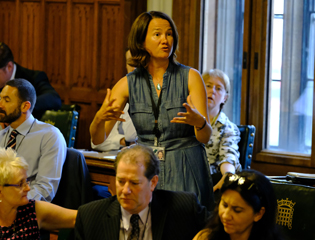 She said: "The progression of any learning, any education, should be the pathway to work; it's our duty."
The debate drew a range of questions from the audience, including one from Catherine West, the MP for Hornsey and Wood Green, who raised concerns about the collapse of a scheme in the construction industry in her constituency.
John Hyde, of Hit Training, also reflected on his firm's negative experiences of delivering traineeships, which he said did not appeal to young people, in part because they are not paid.
The event was the second of its kind delivered by FE Week in parliament, with the previous session on May 3 focusing on apprenticeships.
Full details of the latest debate will be covered in FE Week's traineeships supplement, sponsored by OCR, which is due for publication later this month.