The government has been accused of double standards on subcontracting charges, after it missed its own deadline for issuing templates for providers to submit their figures.
Colleges and independent training providers had since 2013 been obliged to publish the amount of government cash they withheld before paying subcontractors to run training by the end of November each year.
But the government recently decided it would publish all the figures instead.
A government spokesperson told FE Week last December, following the change, that "providers will be given three months after the end of the financial year" to submit the data, i.e. in April.
But a long-promised form that providers will use to outline their charges has still not been issued, and no official guidance is available on when the information must be returned.
The Department for Education told FE Week on November 7 that it would issue the template and provide a deadline for returning the data "later this month", but it refused to comment when we followed up this week.
The hold-up has provoked speculation that the government could be stalling, as high subcontracting charges have proved to be controversial in the past.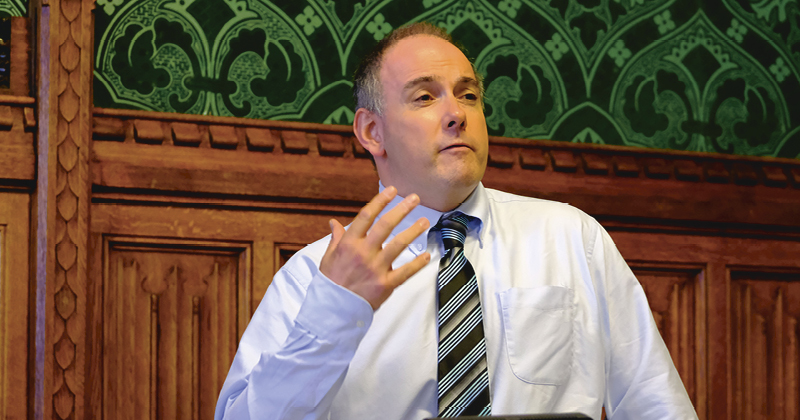 Subcontracting will be investigated by the Commons education select committee, led by former skills minister Robert Halfon, who has spoken out on the publication delay.
"More information should be available in the public domain about the fees providers charge their subcontractors, and this should be published in a timely fashion," he said.
"Transparency is needed to ensure providers aren't engaging in excessive top-slicing in their fees. We will tackle the issues around the poor training provided by subcontractors as part of our current inquiry into the quality of apprenticeships and skills training."
It's only going to damage confidence in the subcontracting system
Shadow skills minister Gordon Marsden complained that it was wrong of the government to delay, when providers had been hauled over the coals in previous years if they hadn't published their figures by the November deadline.
"Whether it's lack of competence, capacity or transparency, it is double standards and it's only going to damage confidence in the subcontracting system," he said.
Learndirect is a controversial example of particularly high subcontracting fees. In 2015/16 it retained £19.8 million from its 64 subcontractors, 36 per cent of its total SFA funding for that year.
It came uncomfortably close to the 40-per-cent threshold that the former SFA boss Peter Lauener, told FE Week at the time that he would consider unjustifiable.
Updated 2016/17 guidelines on subcontracting charges ordered providers to tell the ESFA the "actual level of funding paid and retained for each of your subcontractors" in order that it could publish the information itself.
It is understood that agency changed the rules after it grew impatient with lack of compliance.
A DfE spokesperson denied the rules had been changed as result of any cover-up or efforts to play down subcontracting charges.
"In order to increase the transparency of each provider's actual fees and charges, this information will now be published in a single location," she said.