The whole notion of full-time vocational courses has been "challenged" by the man who chairs the Apprenticeship Delivery Board, much to the dismay of many of his colleagues in the sector.
David Meller (pictured), who also called for financial help to be given to poorer learners needing to relocate, made the controversial comments in a blog on the Conservative Home website.
His rejection of full-time FE courses, which echoes the repeated assertions from the former skills minister Nick Boles that apprenticeships are better value all-round, has raised suspicions that additional funding cuts will be announced for colleges in the chancellor Philip Hammond's autumn statement on November 23.
"I would challenge the whole notion of full-time vocational courses in FE," wrote Mr Mellor, who advises Mr Boles' successor Robert Halfon on how to get more employers to take on apprentices.
"We know the best way to learn vocational skills is on the job, with part-time education to support workplace learning."
"Too many Conservatives" see apprenticeships as "a consolation prize for youngsters who can't do A-levels or get into university"
However, he did admit that "too many Conservatives" see apprenticeships as "a consolation prize for youngsters who can't do A-levels or get into university", and called for new measures to prevent disadvantaged learners missing out on "highest-quality" training because they can't afford to relocate.
"We should put in place schemes to ensure school-leavers all over the country have access to the best opportunities, regardless of whether they choose the academic or vocational route," he said.
"For example, we financially support young people moving anywhere in the country to go to university.
"We should have a similar system for the highest-quality apprenticeships, to avoid youngsters in deprived areas missing out on great opportunities away from home."
Mr Meller's comments prompted David Hughes, the chief executive of the Association of Colleges, to leap to the defence of full-time vocational training courses.
"Apprenticeships aren't right for everyone," he told FE Week.
"The technical and professional education and training on offer in colleges is very practical and not carried out solely in a classroom, giving students the experience required for the workplace.
"Catering students learn their skills in an industry-standard kitchen and college restaurants are frequently open to the public, meaning that the students work directly with real customers. This is part of a full-time FE course."
On the subject of financing learners to relocate, he said that "changes must be made to the student loans system for FE students", which would mean "creating a personal learning account to allow students a lifetime loan allowance and maintenance loans for all courses at level four and above".
Andrew Harden, head of FE at the University and College Union, told FE Week that he sees it as "encouraging" that the government is committing to apprenticeships, but insisted that "they are not a silver bullet" and that "college-based courses also have an important role to play".
He said: "If the government wants to achieve its aim of creating a highly skilled society, it should invest in the full range of technical provision and student support, so everyone can access the learning they require regardless of their age or location."
Other ADB members announced in January include David Abraham, the chief executive of Channel 4, Mike Thompson, the head of employability at Barclays, and Simon Blagden CBE, a non-executive chairman at Fujitsu.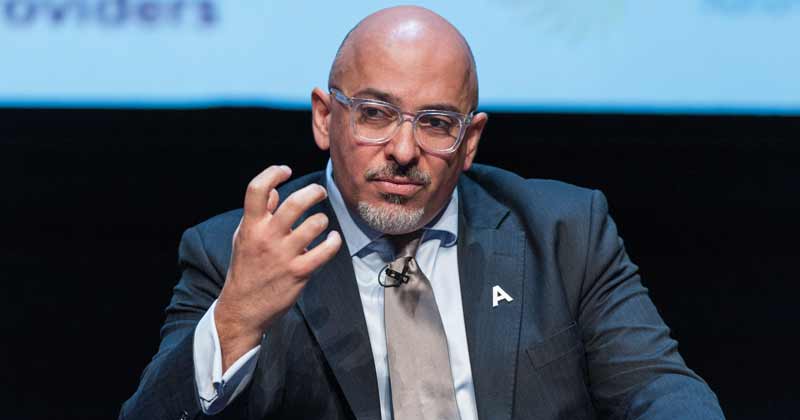 Nadim Zahawi, the Conservative MP for Stratford on Avon, was formerly the board's co-chair and an advisor on apprenticeships to the prime minister, but FE Week learned in August that he no longer holds either role.
The board was launched in July 2015, tasked by the government with increasing "the number of apprenticeship places that employers offer, by encouraging existing employers to expand their programmes and securing new employer engagement".