FE Week's brilliant cartoonist Bill Houston was quick on the draw at the Association of Colleges conference this week, where he could be found sketching dozens of familiar sector faces.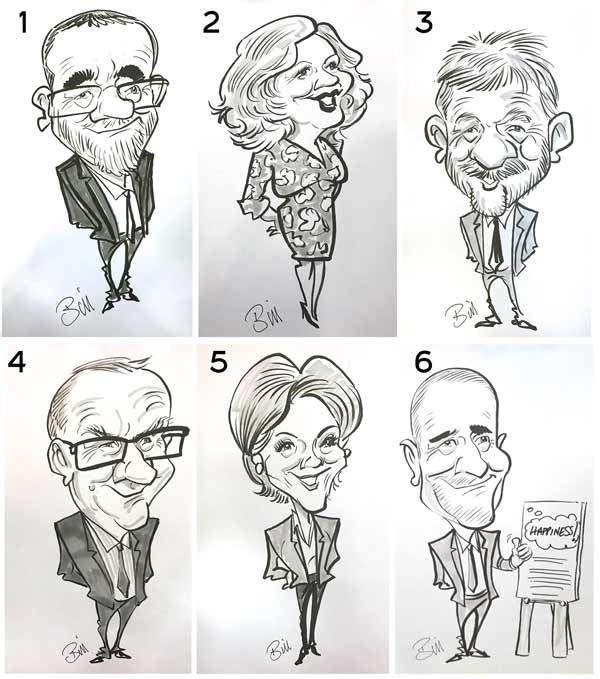 He set up his booth on Wednesday right by the entrance to the conference at the ICC Birmingham – where he dashed out quick-fire pen-on-paper caricatures of delegates on breaks between speeches and seminars.
Bill, who has drawn the paper's cartoons since the start of the last academic year, said during the lunchtime before we went to press: "It's been really good fun coming down and actually meeting a lot of the people who appear in my drawings for the paper. I think everyone has enjoyed having their pictures drawn today." 
Bill, a full-time cartoonist since 2004, who has had work published by Harper Collins, Puffin, and Penguin Books, completed dozens of new caricatures at the conference. 
Email paul.offord@feweek.co.uk if you can guess who they are. A mystery prize will go to the first correct answer.
Deadline for entries is 12 noon on November 24.