The government is allowing known minimum wage offender firms to advertise for workers on its apprentice vacancy matching service, FE Week has found.
Seven of the 75 employers 'named and shamed' by the Department for Business, Innovation and Skills (BIS) last week for failing to pay the minimum wage were advertising for apprentices on the website.
The situation has prompted a warning from the University and College Union (UCU) that apprentices could be at risk of "exceptionally low pay" from known minimum wage offenders.
And the Association of Teachers and Lecturers (ATL) has called for government monitoring of firms behind the adverts to ensure they pay at least the legal minimum for apprentices, currently £2.73 an-hour.
London-based estate agency Rolfe East, Liverpool's Ultimate Dental Laboratory, Nottingham's Medina Chemists, Acorn Care Services in the Isle of Wight, Wakefield's Compliance 365 and Worldflair, which runs Krazy Kingdom amusement park in Blackpool, were all advertising for roles of between 30 and 40 hours a-week. They were for either advanced or intermediate apprenticeships.
But while the adverts (see below) were in line with the apprentice minimum wage, BIS declined to say whether any of the firms behind them were among the 30 it named and shamed as having offended in relation to apprentice pay — although Rolfe East, Acorn Care Services and Surecare all said their offending had been on non-apprentice pay.
[slideshow_deploy id='38351′]
However, Sally Hunt (pictured below right), UCU general secretary, said seeing known minimum wage offender companies advertising on a government website was "very worrying" and warned it "could leave their young apprentices vulnerable to exceptionally low pay".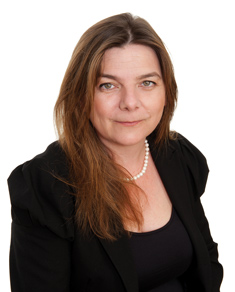 She said: "Companies should be made to prove they are adhering to the minimum wage before they are given the opportunity to use this website."
Mary Bousted (pictured below left), ATL general secretary, agreed.
"It is likely that if the employer is not paying national minimum wage, they may also not be paying the apprenticeship minimum wage," she said.
"On that basis, unless the government is monitoring the apprenticeship provision and is satisfied that the employer is fulfilling its obligations to the apprentice, then it would not be appropriate for the employer to be advertising on the government's website."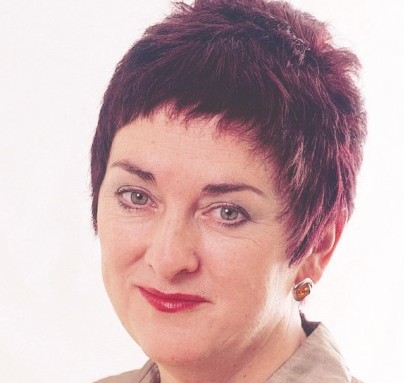 A BIS spokesperson defended allowing known minimum wage offenders to advertise posts on the Skills Funding Agency (SFA)-run Apprenticeship Vacancy Matching Service website.
"Providers can only advertise on the Apprenticeship Vacancy Matching Service once it is confirmed that the apprentice will be paid at least the apprenticeship minimum wage," he said.
"All employers that have been named and shamed for failing to pay the minimum wage have already paid the staff who were in arrears and an additional financial penalty."
Rolfe East, which neglected to pay 20 workers a total of £7,107.43, was listed as part of the BIS minimum wage name and shame campaign last week for its payments to, according to the firm, "trainee" workers and not official apprentices. The workers therefore should have been on the age-relevant — rather than apprentice — minimum wage.
The Rolfe East "trainees" were paid "30 per cent" above the apprentice minimum wage of £2.73, according to a statement by managing director Ashley Rolfe. This would have meant they were earning around £3.55 an-hour.
Sales director Jon Hadfield indicated that Rolfe East had offended in relation to the under 18 minimum wage (currently £3.79 an-hour).
Mr Hadfield said: "Because we hadn't been through the government's form-filling apprenticeship scheme, it was deemed these people weren't being paid the NMW.
"The irony is that we're now taking on new trainees via the government scheme who are earning less than those we took on privately."
Mr Hadfield acknowledged it was "ultimately our choice" not to continue paying apprentices the higher rate they had paid to previous trainees but said the company taken advice from its provider on what to pay.
He said the company would pay the apprentice it was currently advertising for above the £2.73 an-hour minimum wage.
Acorn Care Services owed £784.38 to eight workers. Managing director Brian Ginders said the issue had arisen because the company was unaware it was required to count workers' 30-minute breaks in their working time.
He said: "At no time did Acorn Care Service Ltd deliberately or knowingly underpay any members of its staff. We believed that we were paying above the national minimum wage in line with legislation."
He added: "We have since reviewed all pay and have discussed with HMRC to ensure that our calculations work with their general rule of thumb."
A spokesperson told FE Week that the issue had not concerned apprentices, and that the company would ensure that the apprentice hired would be properly paid.
Phil Pickford, director of Surecare which owed £236.60 to one worker said the issue had been an "admin oversight" and that the employee had not been an apprentice.
He said: "We have had apprentices in the past and they have always been paid in line with their contracts, which is above the NMW.
"We've done an audit of our systems so this problem won't happen again."
No-one from Medina Chemists, Worldflair or Ultimate Dental Laboratory was available to comment.
Compliance 365 declined to comment.