The government has been accused "making a mockery" of sixth form college (SFC) financial planning after a survey revealed more than a third of SFCs fear they will cease to be a going concern by 2020.
Daphne King, principal of East Norfolk SFC (ENSFC), in Gorleston, spoke out in response to the Sixth Form Colleges' Association (SFCA) annual funding survey report, published today.
It showed that 96 per cent of SFC leaders questioned were either concerned or extremely concerned about the financial health of their colleges.
A further 36 per cent said that it was either likely or extremely likely that their college would cease to be a going concern by 2020, while 72 per cent reported dropping courses because of funding cuts.
The report, based on an online survey of the 93 SFCs conducted in June 2015, which 72 responded to, also revealed that a large majority of respondents did not believe their expected 2016/2017 funding would allow them to provide high quality education (70 per cent) or support disadvantaged students (83 per cent).
Ms King (pictured above), who told FE Week on July 21 that her grade two Ofsted rated SFC planned to "strengthen" its existing partnership with fellow grade two Ofsted-rated Paston SFC (PSFC), in North Walsham, has today said: "The [SFCA] survey results will strike a chord with every principal who's trying to strategically plan ahead.
"We can't take another cut. It is making a mockery of our planning — how can we plan effectively when more cuts could be on the horizon?"
Lowestoft SFC also confirmed to FE Week on July 21 that it was looking at forming a "partnership" with fellow grade two Ofsted rated Great Yarmouth College and grade three Ofsted rated Lowestoft College, following a review of post-16 provision in North East Norfolk and North Suffolk, which also covered ENSFC and PSFC.
It came after SFC Commissioner Peter Mucklow (pictured right) warned that large-scale mergers may be needed among SFCs to cope with looming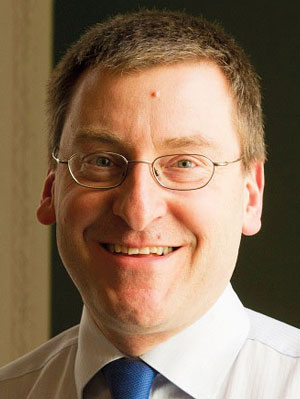 funding problems, in a letter to every SFC in the country on July 16.
FE Week also revealed on June 22 that another SFC, Totton College, in Hampshire, is set to "join with "crime prevention charity Nacro from November.
The decision was made after Mr Mucklow warned that Totton could not function alone, having been hit with a grade four across-the-board Ofsted rating on June 15 and placed under Financial Notice to Improve by the Education Funding Agency.
The SFCA annual funding survey report also found that 39 per cent of SFCs had been forced to drop courses in modern foreign languages, while 24 per cent had cut STEM subjects (science, technology, engineering and maths).
A further 81 per cent said they were now teaching students in larger class sizes because of the funding cuts, the report added.
It said that in 2011, SFCs experienced, on average, a 10 per cent reduction in their programme funding as a result of entitlement funding for tutorials, enrichment activities, and additional courses being reduced from 114 hours per year to 30 hours.
A 16-19 funding formula introduced in September 2013, the report added, saw "average" SFCs lose 6 per cent of their funding, and a reduction in funding for 18-year-olds introduced in 2014 left SFCs, on average, a further 1.2 per cent worse off.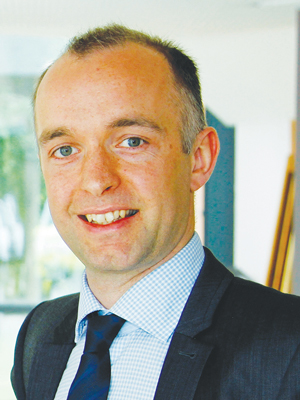 James Kewin (pictured left), SFCA deputy chief executive, said the report showed that "the sector cannot survive on starvation rations".
"The government should end the funding inequalities that exist between SFCs and school/academy sixth forms — particularly the absence of a VAT refund scheme that, according to our report, left the average SFC with £317,964 less to spend on the front line education of students last year," he added.
In response to the report, Malcolm Trobe, deputy general secretary of the Association of School and College Leaders, said his organisation was "extremely concerned" about the funding situation, which meant "it is simply not possible to employ teachers in every subject area".
Nansi Ellis, assistant general secretary at the Association of Teachers and Lecturers, said: "Forcing SFCs to withdraw courses in modern languages and STEM subjects is illogical at a time when employers are desperate for entrants with these skills and knowledge."
Shakira Martin, National Union of Students vice president for FE, said the survey showed that "continued attacks" on the sixth-form sector showed that the government was not "putting its money where its mouth is when it comes to providing opportunities and choices for young people".
Nick Pearce, Institute for Public Policy Research director, also predicted the "continued demise of the SFC as a distinct institution", having read through the report.
A Department for Education spokesperson said: "We have protected the schools budget and ended the unfair difference between post-16 schools and colleges by funding them per student, rather than discriminating between qualifications."