Rotherham College of Arts and Technology had never been graded higher than a level three by Ofsted inspectors before Gillian Alton arrived.
But the institution achieved its first good inspection result this summer, three years after she was appointed principal.
"It's just fantastic news that it's now good," says Doncaster-born Alton.
Given that the college had only ever been deemed "satisfactory" in the 20 years since its incorporation, three years was a comparatively rapid change of direction. But Alton, it seems, is no stranger to quick turnarounds.
She was in her 20s and working for a hotel company in Edinburgh, after completing a degree in hotel management, when she realised it was the training aspect of her job which appealed to her the most.
"The training bit really motivated me, to see people develop those skills and put them into practice and see that they got a lot from it," she says.
She decided to apply for a hospitality management lecturing job in Leicester.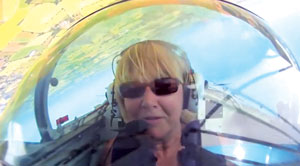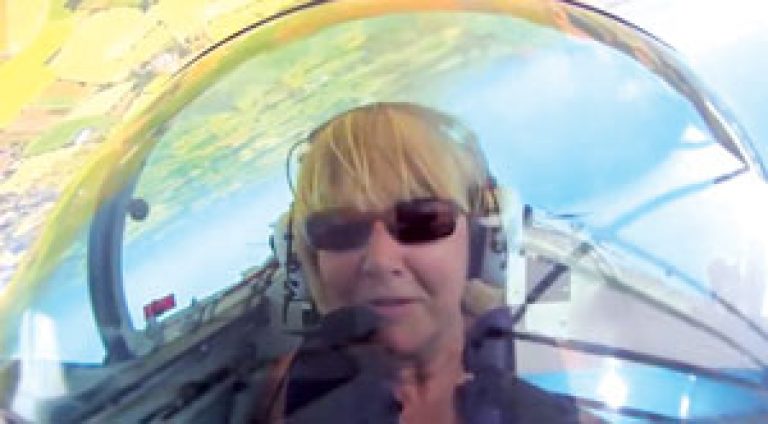 "I was surprised when I was shortlisted and I went along just to get the job interview experience really," she says.
"I guess because I was not expecting to the get job, I was more relaxed and when they offered me it I was a bit shocked.
"They desperately needed somebody, so I started a few weeks later.
"One of the interview panel had a spare room and because I had no opportunity to look for anywhere to stay, I ended up staying there for a whole month."
Then after two years at Leicester College, Alton made another decision that would radically change her life.
"I was on a trip to London and walked past one of the travel shops. I walked in and started asking what sort of round-the-world trips there were and by the time they'd told me, I'd booked one," she says.
"So I went back in on the Monday and went 'oh no, I've got to go and tell the principal'.
"I felt I owed it to him — because he appointed me — to explain that although I really loved the college, I wanted to do this with my life as well.
"He actually said to me, 'If you want to have an unpaid leave of absence, we'd like you back. Just drop me a postcard from wherever you are, whenever you're ready to come back'."
Alton credits her mother, Margaret, for her love of travelling.
But she always said how important it was for us all to do well in education
Alton's father John died of cancer, leaving Margaret with Alton and her three brothers all under the age of five.
"Then, when we were all under the age of ten, she upped sticks and took us all away to Africa for a year," she says.
"We were schooled in Africa, but we also travelled, so we went to Victoria Falls and on safari and we travelled through South Africa and lived in Botswana. I just think her love of travel made it really exciting for me."
Margaret, now 80, is still a keen traveller.
"She still spends 70 to 80 days a year travelling the world. Every time I ring her she says 'I'm just about to book another holiday'," explains Alton.
"There is nowhere my mother hasn't been, she's a fantastic traveller. She goes on her own, she's had to, as she never remarried. She just lives as a single person, but loves it and embraces life."
John and Margaret were teachers from Doncaster's mining community and, Alton thinks, were both the first in their families to go to university. They instilled in Alton an understanding of the value of education, she says, although Margaret eventually became disenchanted with her profession.
"She always said 'never be a teacher'. She'd lost the love of it by the time she retired, although she decided to give Women's Institute talks and things like that. She still enjoyed the sort of storytelling bit of it, she just lost interest in being in the classroom," says Alton.
"That's why she retired early — because she realised how important it was to be motivated by what you do and she stopped being motivated.
"But she always said how important it was for us all to do well in education. She's got four kids who've got a good work ethic and who have all been in employment all their lives."
It was Margaret's influence that led to Alton's degree in hotel management.
"Mum always encouraged us to have part-time jobs, so I washed up in a restaurant kitchen," says Alton.
"It was dreadful, but then I spotted that waitressing looked like a nicer, cleaner job, so I wangled my way into it.
"I absolutely loved waitressing because you met different people. I always made good tips. It was fun because it used your brain a bit more, it was social.
"I waitressed right through my A-levels and thought, 'You know what, I might do hotel management'."
Her waitressing skills served her well in Australia on her round-the-world trip. After returning to her job in Leicester, Alton decided she wanted to emigrate to Australia, but took a job at Doncaster College to be near her family before she left. Once again, however, life went off at an unexpected tangent.
"I didn't think it was going to be a long-term job in Doncaster. I thought I'd do a couple of years there and then emigrate," she says.
"But when I arrived, the head of department had been ill for some time and after six months he retired on health grounds and nobody else particularly wanted to do the job.
"In the interim of him being ill, somebody had to pick up some of those aspects of the job, so I'd started to do a bit of that work. I applied and got the job and then the rest just swept along really.
"I managed three departments. They weren't huge departments, but they took up a lot of my time and I never got round to filling all the forms in."
After a few years, she moved to The Grimsby Institute, where she stayed for 13 years, and met her husband and "soul-mate" Colin.
"Then I got a call from the Association of Colleges — they called 100 other people as well — to ask 'was I was interested in the Rotherham job?'" she says.
"I applied and got it, which I'm delighted with. It's best the job I've ever had. I absolutely love having the opportunity to shape the way colleges develop and watch the influence that has on colleagues and students."
Alton and Colin married in Antigua two years ago after 13 years together. They now live in an old coachhouse near Grimsby, with two golden labradors, Digger and Bauer.
"I fell in love with the house when I saw it and I haven't moved. When I worked in Grimsby, I bought the house and now I've moved to Rotherham I just travel," she says.
For all her wanderlust, Alton says, "it's nice to come home to something I really love. Home's home isn't it?"
She also says she has no plans to move on from Rotherham College and is optimistic about the chances of transforming that good grade into an elusive outstanding.
"We're already on our way, we've got it planned," she says.
"We hope we're only two years away from saying to Ofsted 'would you like to come back and tell us why we're not outstanding?'"
It's a personal thing
Favourite book?
The books I've read recently that I've really, really enjoyed would be the Millennium Trilogy (The Girl With the Dragon Tattoo) by Stieg Larsson
If you could invite anyone to a dinner party, living or dead, who would it be?
I like people who make me laugh, so I think I would go with Lee Mack, Peter Kay and my husband, Colin — he's very funny. That's what attracted me to him in the first place
What did you want to be when you grew up?
Anything to do with travel. I could have carried Alan Wicker's bags or Judith Chalmers's bags
What's your pet hate?
Prejudice
What do you do to switch off from work?
I catch up with friends, walk the dogs and watch films