Former Skills Funding Agency (SFA) chief executive Geoff Russell will head up the board of directors at Positive Outcomes, the training provider has announced.
Mr Russell (pictured), who left the top job at the SFA in July 2012 after holding the post since the Agency's inception in 2010, will become chairman at Positive Outcomes Training Ltd with immediate effect, the company said.
The training and apprenticeships provider claims to be "one of the top 10 independent training providers in the UK" and by its own admission receives funding from the SFA, but is not currently listed by the Agency as a lead provider or sub-contractor.
Mr Russell said: "I thoroughly enjoyed the challenge of establishing the Skills Funding Agency and re-shaping it to meet the needs of the further education sector.
"I am now thrilled to be joining Positive Outcomes's board of directors and look forward to my new role which will involve capitalising on the organisation's booming success and strengthening further its offering to young people looking for training or apprenticeships."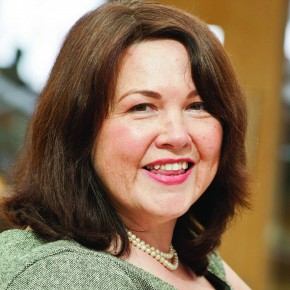 A former chief executive of the Skills Funding Agency (SFA) has been appointed Chairman at national training and apprenticeship provider Positive Outcomes.
Before he led the SFA, Mr Russell was global chairman at the auditors KPMG.
It comes as the SFA is still seeking a permanent replacement for Mr Russell, almost two years after his departure.
His initial interim replacement Kim Thorneywork (left) stepped aside last year to concentrate on her battle with cancer and was replaced in November by Barbara Spicer on an interim basis.
The deadline for applications for the £142,000-a-year job, which requires "no FE and skills experience" according to adverts, is Monday (July 7).