Skills training took centre stage in the capital city this morning when a new strategic taskforce, containing two former college principals, was launched by mayor Sadiq Khan.
Ian Ashman, previously boss of Hackney Community College, and Marilyn Hawkins, former Barnet and Southgate College leader, will join others from across the business and skills on Skills for Londoners.
The taskforce will be challenged to develop a "strategic city-wide approach" to ensuring that "Londoners and businesses can access the skills they need for future success", the mayor's office said.
Other key figures named to the group, which will be chaired by deputy mayor for skills Jules Pipe, include Stephen Evans, chief executive of the Learning and Work Institute, and Anthony Impey, chair of the Federation of Small Businesses skills and apprenticeships' policy group.
But no current college principals are in the group – and just one independent training provider, Catch 22, which delivers apprenticeships, is represented.
Issues the taskforce will address include all-age careers information, advice and guidance, technical and vocational education, adult learning, links with higher education, and making the most of the apprenticeship levy.
The group will also work closely with the London Economic Action Partnership, the capital's local enterprise partnership, to invest £114 million in capital funding for London's skills providers.
The new initiative is being launched this morning at South Thames College by Mr Khan, who is also proposing to establish a Construction Skills Academy later in the year, in partnership with the housebuilding industry.
He said: "While London is a great place to learn, there is no doubt that not enough Londoners are getting the skills they need to live up to their potential. This also impacts businesses, hampering their growth and forcing them to look further afield for talent.
"Now that we are leaving the European Union, it is more important than ever that we make sure more Londoners gain access to the skills they and our economy truly need."
He added the FE and skills sector has a vital role to play in making sure all Londoners can truly be part of London's prosperity.
"Through Skills for Londoners, we will address these problems head-on, giving Londoners the chance to train in the skills that will boost our economy and creating a pipeline of local talent and expertise for our businesses to tap into," he added.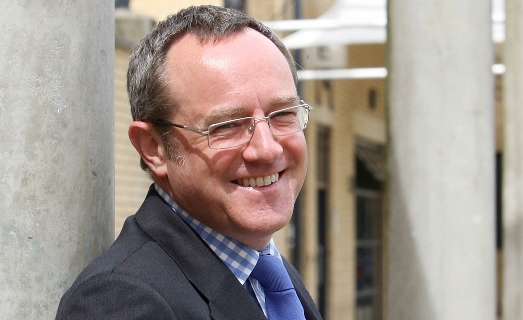 Mr Ashman [pictured right], who is currently president of the Association of Colleges, spoke of his delight at being involved. 
"I believe that the Skills for Londoners taskforce will have a really positive impact on the capital, helping Londoners to develop the skills to improve their lives and helping our employers get the skilled people they need to succeed," he said.
"I am therefore delighted to have been invited by the Mayor to join the taskforce, and look forward to bringing the perspective of 25 years of experience in London's colleges to its work."
Skills for Londoners taskforce members – the list in full
Anthony Impey – Anthony is the CEO of Optimity. He has run programmes to help local young people start careers at thriving tech businesses in East London, and chairs the Government's Apprenticeship Stakeholder Board, FSB Skills Policy Board, and 50,000 Homes Advisory Board at London First. 
Asi Panditarathna – Asi is Director of Apprenticeships and Employability at Catch22. He has over 15 years' experience of managing social regeneration, employability, skills and apprenticeships programmes in local government, the private and social enterprise sector.
Hang Ho – Hang is the Head of Europe, Middle East and Africa for the JP Morgan Chase Foundation, overseeing work across 17 countries to deliver economic inclusion and social mobility outcomes through skills, employment and financial health activities.
Ian Ashman – Ian is the President of the Association of Colleges (AoC). He was previously Chair of AoC's London Regional Committee and Principal of Hackney Community College, as well as Principal of Lambeth College before that.
Lubna Hussein – Lubna is currently an advisor on the Prevent programme for the Department for Education. She was previously a consultant working with a range of FE, HE and work-based learning providers, and was a vice principal at Newham Sixth Form College.
Marilyn Hawkins – Marilyn is an Associate FE Commissioner and led the London Area Review. She has many years' experience in the FE sector including as Principal of Barnet and Southgate College for almost ten years, and Executive Director of the Learning and Skills Council for Lincolnshire and Rutland.
Seetha Kumar – Seetha is CEO of Creative Skillset, which works with the UK's screen-based creative industries to develop professional skills and grow new talent.  She was previously Vice President at Pearson Qualifications International and had a long and successful career at the BBC.
Stephen Evans – Stephen is Chief Executive of the Learning and Work Institute, which he joined from Working Links. Prior to that, he was Director of Employment and Skills at the London Development, Chief Economist at the Social Market Foundation and worked at the Treasury.