A college that went a decade without being inspected by Ofsted has crashed two grades.
Bury College was rated as 'requires improvement' by the education watchdog in a report published today, following inspection from January 16 to 20.
That inspection came almost exactly ten years after its previous full inspection, from February 5 to 9 2007, when it was awarded a grade one.
As previously reported by FE Week, Bury was one of five colleges to have reached or passed the 10-year mark between inspections.
Ineffective self-assessment, together with inconsistent teaching and low achievement rates, were among the issues that led to the new Ofsted verdict.
Leaders and managers were found to have "not been successful in accurately evaluating the quality of provision" and "do not accurately identify what teachers can do to improve their teaching practice or focus clearly on the progress that students and apprentices make".
"Consequently, the quality of teaching, learning and assessment has deteriorated, resulting in students not making the progress expected of them given their starting points," the report said.
Leaders were also criticised for focusing on "developing partnerships and collaborations with other colleges and a local university", which had "proved a distraction".
Management information systems were "imprecise" with too many reports to senior managers deemed "overly optimistic".
These included information presented at monthly business review meetings that showed apprentices to be "making good progress when in fact too many apprentices are making very slow progress".
The "overly positive" self-assessment meant that governors were "unable to hold senior managers to account stringently for the progress students and apprentices make".
Inspectors found that teaching, learning and assessment quality "varies considerably across subject areas and provision types".
Teaching on study programmes was found to be pitched at mid-level, with the result that the "least able students find tasks too complex" while the most able are left with "a lack of challenge".
Consequently, "students, particularly the most and least able, make limited progress", inspectors noted.
But the college's adult learning programmes and provision for learners with high needs were both found to be good.
"Adult learning provision meets the needs of employers, adults seeking employment and adults who want to progress to university," inspectors found.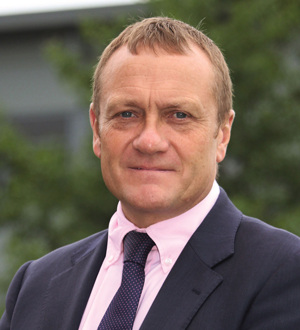 Students with high needs were "well supported in their learning and make good progress," the report noted.
Charlie Deane, Bury College principal, said: "We will build on the strengths that Ofsted inspectors recognised and we are already actively addressing the aspects that require improvement". 
He added: "Our improvements will enable even more students to achieve their goals and progress to employment, university and further learning." 
Other colleges to have gone 10 years between inspections include Cirencester College, which was rated grade one across the board at inspection in December 2006, and Bridgwater and Taunton College which was last inspected in November 2006.
Hills Road Sixth Form College in Cambridge was also last inspected in November 2006, while Woodhouse College had its last full inspection in January 2007.
The watchdog's most recent FE and skills inspection handbook, for use from September 2016, states that providers judged 'outstanding' at their most recent inspection are "not normally subject to routine inspection".
But it adds: "An outstanding provider may receive a full inspection where its performance declines or there is another compelling reason, such as potential safeguarding issues".