Peter Lauener, the busiest man in FE, has bagged himself yet another job, this time as chair of one of the largest college groups in the country.
The former ESFA and Institute for Apprenticeships boss will take up the role at NCG in the spring, taking over from Jamie Martin.
He retired from both government roles in November last year but then took on the interim chief executive role at the Student Loans Company after the sudden departure of Steve Lamey, and will see out that post until a permanent replacement is recruited.
"I am looking forward to taking up this new role at NCG and getting to know the different colleges and organisations in the group," Mr Lauener (pictured above left) said.
There is nothing more important than developing the skills of all our people
"There is nothing more important than developing the skills of all our people and NCG has a critical role in supporting learners, businesses and communities."
Mr Lauener is also the official delegate for Worldskills UK and was a key architect in establishing the IfA last year while he was interim chief executive.
Before leading the ESFA, his career included the implementation of the Youth Training Scheme and of adult training when working for the Manpower Services Commission in the 1980s, the setting up of Training and Enterprise Councils in the 1990s.
"Peter has played a leading role in the shaping of education and training in the UK for some years now," said Joe Docherty, NCG chief executive (pictured above right).
"He has steered a course for the Skills Funding Agency and the Education Funding Agency through a period of great political and economic change, and consequently made a positive impact on the education and training of people across the country.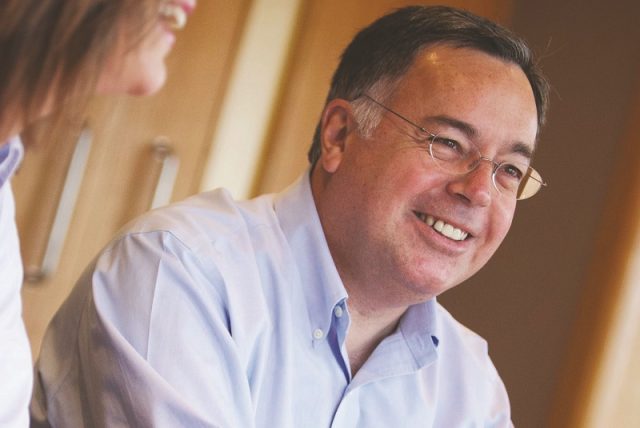 "Peter's insight and experience across the top of tiers of the education industry will be hugely valuable to NCG as we continue to grow and develop our offering."
Mr Martin is the managing partner of law firm Ward Hadaway and has held the position of chair at NCG for 11 years.
"It has been a great experience to have been involved with NCG's expansion and growing success and to have seen the difference which it has made and continues to make to the career prospects and the lives of thousands of people not just in the North East, but across the country too," he said.
NCG is comprised of Carlisle College, Kidderminster College, Lewisham Southwark College, Newcastle College, Newcastle Sixth Form College, and West Lancashire College. It also runs two training providers in Rathbone Training and Intraining.
Mr Lauener will take up his post from March 1, 2018.