Former director general of the Confederation of British Industry (CBI) and UK Skills Envoy Lord Digby Jones will take over as chair of governors at Stratford Upon Avon College from January 1.
Lord Jones (pictured above), who had the top job at the CBI from 2000 to 2006, joined the college in October as a member of the board of governors.
The college announced yesterday that the cross-bench peer, who was also Minister of State for Trade & Investment from 2007 to 2008, during which time he also served as UK Skills Envoy, would be stepping up to the post of chair from the New Year.
He said: "The solution to the UK's productivity problem, poverty gap and the nation's finances is to maintain a supply of more, better skilled people.
"The path to self-respect and personal freedom is education. That is why I am delighted to accept the position of chair of governors.
"I share Stratford upon Avon College's commitment to providing the best possible skill-based learning and apprenticeship opportunities, ensuring all students secure successful job opportunities.
"I am confident that by working together, we will succeed in preparing our young people for future employment and a successful career."
The college spokesperson said that Lord Jones would "lead a drive to build links with employers across the Midlands, given his trade Ministerial and CBI background".
"He was also on campus throughout December 16 to further strengthen his relationships with staff and students," she added.
College principal Nicola Mannock said: "We are honoured and delighted that Lord Jones has agreed to become chair of governors.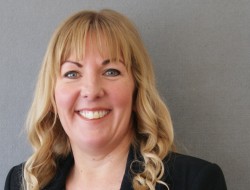 "His wide-ranging business acumen and experience, together with his support for vocational education, have already proved great assets for the college.
"As chair, he will help us ensure that we continue to enhance the employment prospects of young people and work in collaboration with the local economy to respond to the needs of the community."
Lord Jones' appointment comes after the FE Commissioner, Dr David Collins, recommended the college "significantly" refreshed its board to include "a majority of new members", following his first visit in May 2014.
Skills Minister Nick Boles wrote to Stratford Upon Avon College on October 27 to mark the end of a 17-month long intervention by the FE Commissioner, which was triggered after the Skills Funding Agency rated the college's finances as inadequate.
The college, which has around 4,300 learners, was rated 'good' by Ofsted following its most recent inspection in March, which was up from its previous grade three ('requires improvement') rating in November 2013.
Lord Jones' website stated that his role as UK Skills Envoy involved him "campaigning for both private and public sector employers to raise the level of skills of all of their employees to level two".